What's Happening in Tory Lanez' Assault Case?
Tory Lanez is expected to enter a plea at his next court hearing on November 18. Here's everything that's going on in the case right now.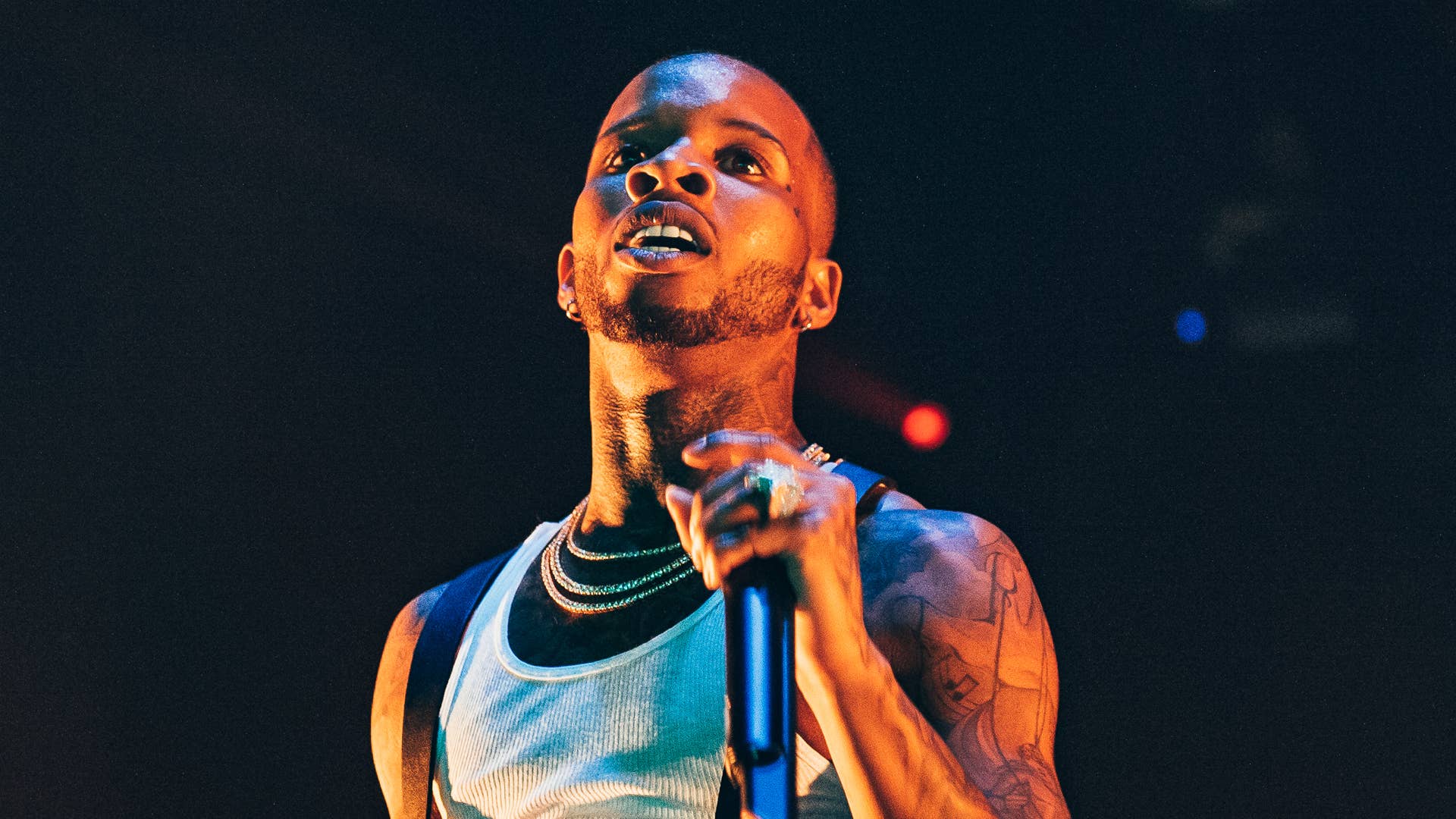 Getty
Image via Getty/Joseph Okpako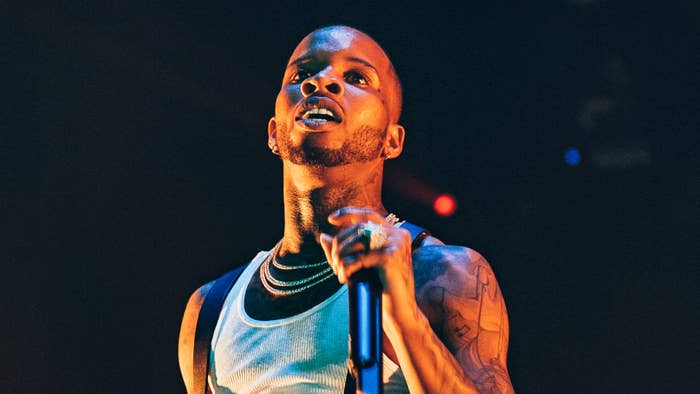 Next week, Tory Lanez is set to appear in court in a hearing related to his alleged involvement in the shooting of Megan Thee Stallion. The arraignment will take place one month after Lanez was arrested for allegedly shooting the Houston rapper in her feet after an argument occurred in Hollywood Hills, California. 
In the months following the incident, both artists have come forward with their versions of the story. Tory Lanez released a whole album about it, and Megan has shared her side of the story on social media. As court dates near, however, it is still unclear what will happen next. Many questions remain. What is Tory Lanez being charged with? What day is his next arraignment? Is there any evidence? What plea will he enter?
Here is what you need to know about Tory Lanez's upcoming court appearance and everything else happening in the case.
Tory Lanez was arrested on Sunday, July 12, around 4:40 a.m. The arrest was made by the Los Angeles Police Department after officers responded to a call about a disturbance outside of a Hollywood Hills home. At the time of the arrest, a spokesperson for the Los Angeles Police Department confirmed that Lanez was arrested for a felony count of carrying a concealed weapon in a vehicle. On October 8, the Los Angeles District Attorney's Office announced Lanez was being charged with one felony count each of assault with a semiautomatic firearm and carrying a loaded, unregistered firearm in a vehicle. Lanez also faces an allegation of using a gun to inflict great bodily injury.
Court records claim Tory Lanez was riding in an SUV in Hollywood Hills with a 25-year-old female friend on Sunday, July 12, when an argument broke out. Lanez is accused of shooting several times at the victim's feet and wounding her. The victim is not named in the district attorney's public release, but based on medical documents and public statements made on social media, the victim is believed to be rapper Megan Thee Stallion.
On October 13, an arraignment court hearing was held for Tory Lanez' case at the Foltz Criminal Justice Center, where the rapper was ordered to stay at least 100 yards away from Megan Thee Stallion and cease all contact with her. A judge also ordered Lanez to surrender every gun he owned. His bail was increased and posted at $190,000. Lanez, who made his court appearance by phone, was documented as saying, "Yes, your honor," in response to a series of questions from the judge. He did not enter a plea, however. During the initial hearing, Lanez' criminal lawyer Shawn Holley requested a continuance to postpone the arraignment until the following month, to which the judge approved.
Lanez' new arraignment date is set for November 18, where he is expected to enter a plea. Deputy District Attorney Kathy Ta of the Family Violence Division is prosecuting the case. Shawn Holley is representing Tory Lanez. The hearing will take place at 8:30 a.m. PT on Wednesday, November 18 at the Clara Shortridge Foltz Criminal Justice Center. If convicted, Lanez faces up to 22 years in prison.
We won't know for sure until Tory Lanez' hearing takes place, but he is expected by many to enter a plea of not guilty. In the months leading up to his court appearance, Lanez has maintained his innocence, denying any wrongdoing in the shooting. Though he originally remained silent in the days following the incident, he eventually emerged on social media and released a 17-track album that addressed his side of the story. On the album, the rapper suggested he was being framed, saying he was the target of a smear campaign. After the district attorney's office officially charged him in the shooting, Lanez tweeted, "The truth will come to light… I have all faith in God to show that… Love to all my fans and people that have stayed true to me and know my heart...  A charge is not a conviction. If you have supported me or Meg thru this, I genuinely appreciate u."
There is currently no footage of the actual shooting that's available to the public, although TMZ says a cell phone recording does exist. "We're told police have been notified that there is cell phone video of the shooting," TMZ reports. "Our law enforcement sources tell us they have not put eyes on that video yet—again, witnesses have been difficult—but, obviously, if they do see it, it could dramatically change the case." There is video footage that captures the moments immediately after the shooting, however. In the video, a woman believed to be Megan Thee Stallion is seen limping backwards with her hands in the air. Another woman is also seen kneeling on the ground. When the video was first shared, fans believed Megan had been arrested as well, but the rapper set the record straight during an Instagram Live session. There are also some details and materials that could be used as additional evidence in this case. Tory Lanez was charged with having an unregistered gun in his possession at the time of arrest, so the weapon will likely be entered as evidence in court. There are also witnesses. Though not in the district attorney's official release, Megan's friend Kelsey Nicole said she was present in the vehicle at the time of the incident. Megan has also alleged Tory was accompanied by his security team that night.