Skratch Bastid Talks Isolation & Makes Us a Quarantine Playlist
The venerated Canadian DJ tells us he's using this time to be creative.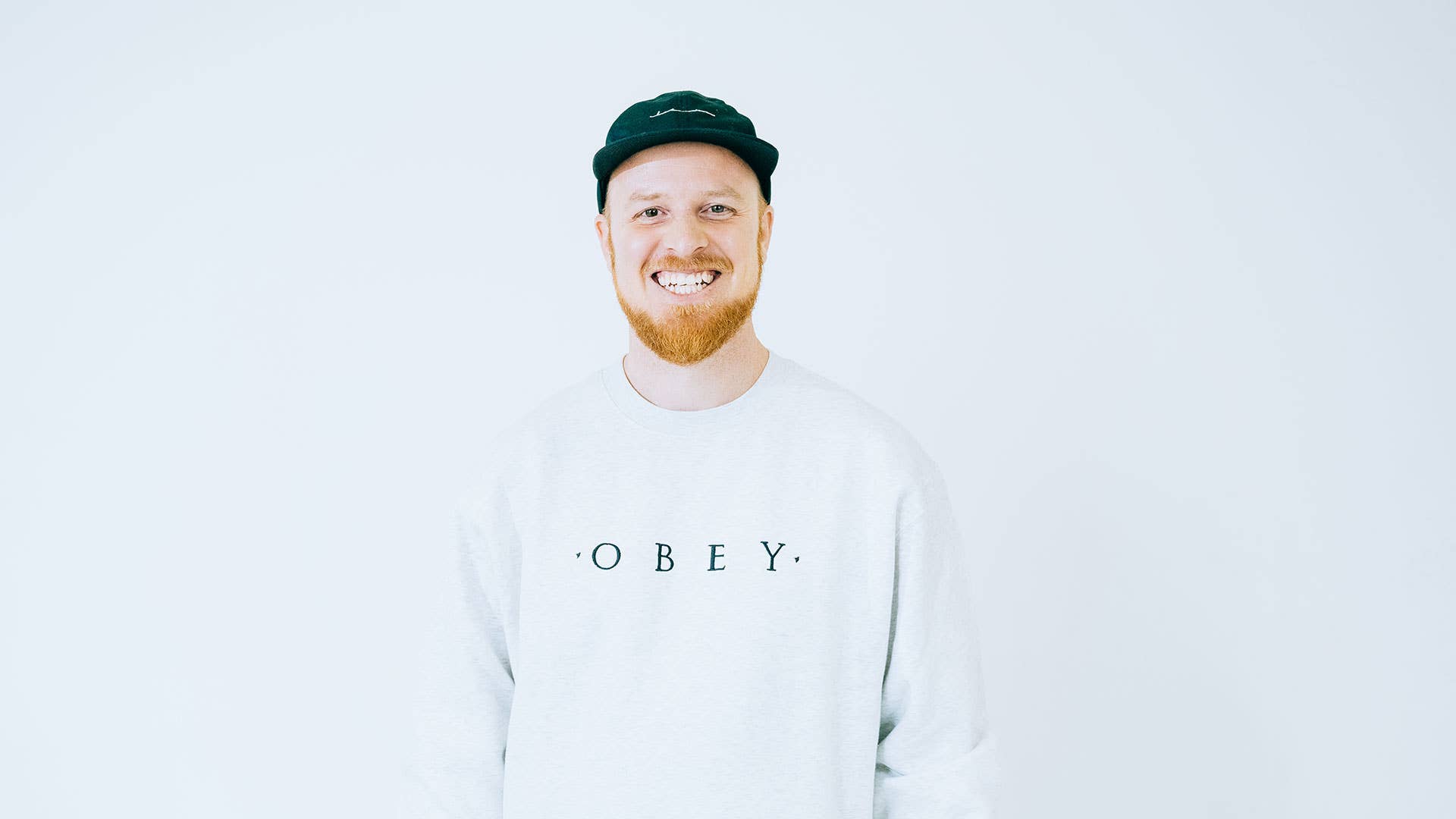 John Hib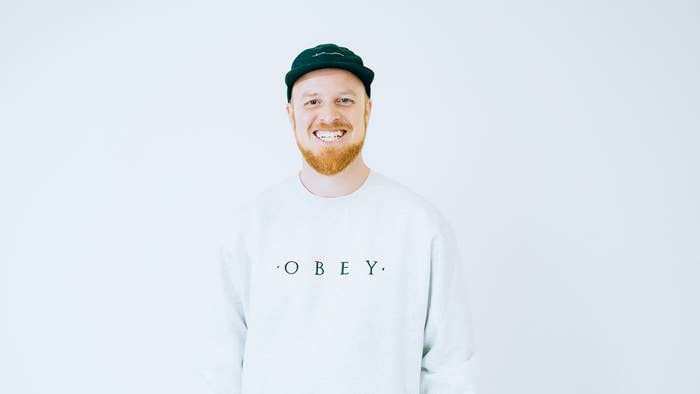 Skratch Bastid had a full touring schedule lined up for 2020 before—as with everyone else—COVID-19 derailed his plans. Unlike recording artists, his main income is derived from live performances, some hundred a year. He is now at home with his family in Toronto, but thinking positively, that this time can be used to be creative. His last release was the 2016 single "Limoncello" with Shad.
"Fortunately, I have a studio, and I make videos from it all the time, more just to showcase my routines. I had some good success with this David Bowie video that I put out a number of years ago when he passed away. So I'm pretty familiar with sharing from home or online," the Nova Scotia native tells us.
This Thursday (April 9), the DJ and Juno-nominated producer (for Buck 65's Situation), who released a yearly mixtape series with Cosmo Baker called Songs We Listened To A lot In…" (2012 to 2016), will participate in Pioneers, the new Instagram interview series from Starting From Scratch where the DJ interviews other "groundbreakers that helped shape our Canadian DJ culture." Their convo runs live at 6 p.m. EST.
We spoke with Skratch to see just how he is spending his time in self-isolation. While we were at it, we also got him to make us a dope quarantine playlist.
More and more artists are taking this time to connect with fans, from live performances on Facebook or Instagram to virtual guitar lessons and workshops. You've long offered Skratch School. Will you be extending that?
That's something that I do as an extra thing—film classes and tips and courses. We do challenges with people all over the world. We give them a song or a goal and then they have to meet that within the time period using certain songs, practicing a certain style or technique. I'm pretty versed in that side of it, too.
I do a tour of about a hundred shows a year all over the world and when the news came down [of the coronavirus], I had to cancel an Asia tour, a Brazil tour, and stuff in Europe. I had three things on the go at once and they all got canned, which was a shame. But on the other side, when I'm not on the road, I'm just making stuff in my studio and, on a weekly basis, making videos from there.
It's typically not live stuff. Typically, it's videos that I've produced on my own, whether it's educational stuff or whether it's artistic stuff like me just giving myself a goal. So while it stinks that we can't go do a venue, some of my shift has gone that way. From a financials perspective, my studio stuff has always fueled my live performances. So I don't know what I'm going to do for the financial side of it.
A lot of artists are in that same position where this has moved to more of a creation period or maybe a break. It's tough because so many artists live sort of gig to gig, and the model of the music business has really moved so that live gigs are your main source of income. For streaming, you're either huge artists, they get all the streams or you're a smaller artist that's making very small royalties.
So for artists, it somewhat can be a blessing in disguise. I mean, we think of the financial side so much because being an artist is already a bit of a gamble. Often there's so much going on that I've got no time to do my art. Well, this is the time.
There have been artists like Better Than Ezra who used this time to raise money for charity—$40,000 from one living room performance with a click of a button. So even though now might not be the best time to raise money for yourself, later, depending how it goes, that could be a way to generate income.
I do think that there has been a devaluing or a cheapening of musical arts for a number of years. I don't necessarily think it's intentional, but just with the access that we have to everything, we take for granted that these things will appear, and if one person sits it out then someone else will be there gladly to take whatever they're missing out on.
So perhaps this is a chance for even people on the receiving end to understand a little bit more about how important it is to support your favorite artists because of their lack of revenue streams and because of their reliance on the road. I go on the road by myself so my expenses are a little bit lower. But imagine how hard this must be hitting some bands of four right now.
Since kids are now home from school, could you offer Skratch School as a pastime? They would need gear to get started.
Djing is dependent on what you want to do with it and what level you want to get into it. I mean, DJing can be as simple as playing songs in the right order, but for scratching and stuff, you do need some equipment. They could purchase it online and have it mailed to their house. Even the chance to get interested in the art form, and while they might not be able to practice it immediately, they can still by making mixes and playlists and understanding. You've got tons of DJs doing Instagram Live and this sort of thing right now, so it's a great time to get into it.  
Will you do any live tutorials?
I've considered it. With the Skratch School stuff, because it's so accurate on rhythm, and call and response is something you can only do if you're set up for it, every DJ has their own style and method of teaching. My focus is more on people who have already decided and want to take it to another level. I focus more on that level of DJ than the beginner.
So you don't want to help five-year-olds ruin their parents' record collection, basically.
[Laughs.] Lots of DJs and people are interested in that, that have a lot more time on their hands.
Skratch Bastid's Quarantine Playlist

Little Dragon & Kali Uchis, "Are You Feeling Sad?"

Juls f/ Busiswa & Jaz Karis, "Soweto Blues"

Rema, "Dumebi (Vandalized Edit)"

Jay Electronica & Jay-Z, "Flux Capacitor"

Childish Gambino, "19.10"

Earth Wind & Fire, "Keep Your Head To The Sky"

Donald Byrd, "Cristo Ridentor"