Everything We Know About Playboi Carti's New Album 'Whole Lotta Red'
Playboi Carti's highly-anticipated new album 'Whole Lotta Red' is coming soon. Here's everything we know about the project.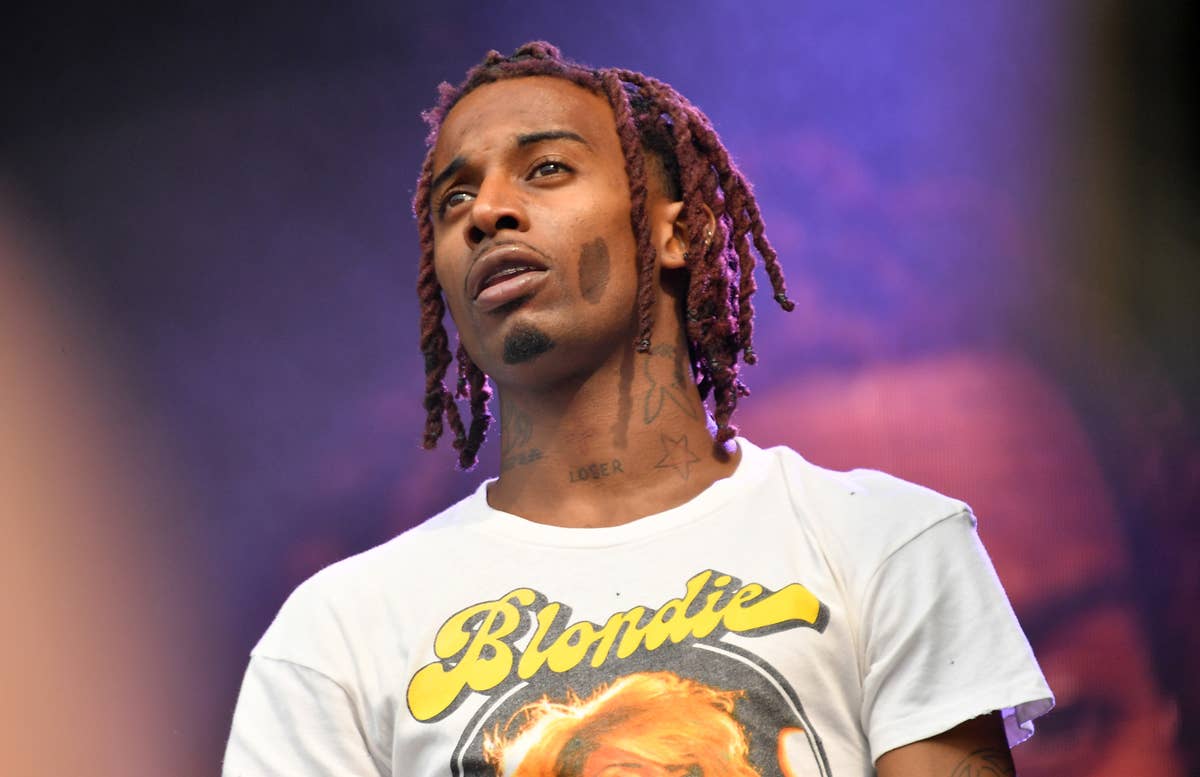 Getty
Image via Getty/Dia Dipasupil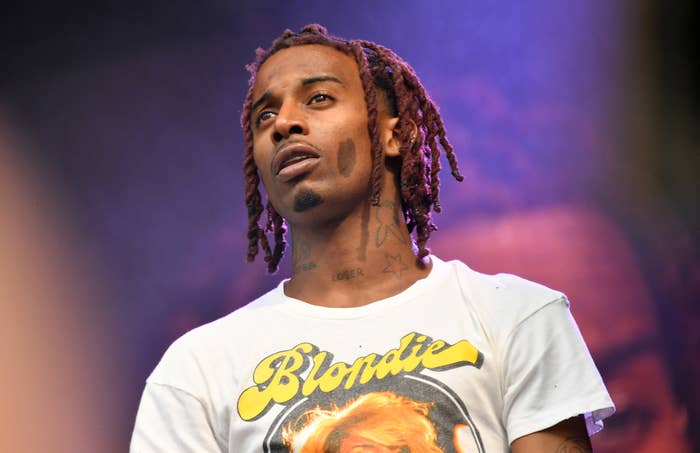 It's been a shade over a year since Playboi Carti dropped his debut album, Die Lit, back in May 2018. Since then, he has maintained his position near the top of the rap game, touring relentlessly and moonlighting for everyone from Tyler, the Creator ("Earfquake") to Solange ("Almeda"). But the Atlanta rapper has also continued to make headlines for his solo music yet to come. Anticipation could not be higher for Whole Lotta Red, Carti's second studio album. He has been teasing the Die Lit follow-up since last August, but it finally looks like we're getting closer to its imminent release. On July 28, while performing at The Eagle's Ballroom in Milwaukee, Carti announced that he's "trying" to drop his next project "in the next 60 days." 
As the expected release date nears, here's everything we know about Playboi Carti's new album, Whole Lotta Red. 
Carti has hinted it will arrive in the coming weeks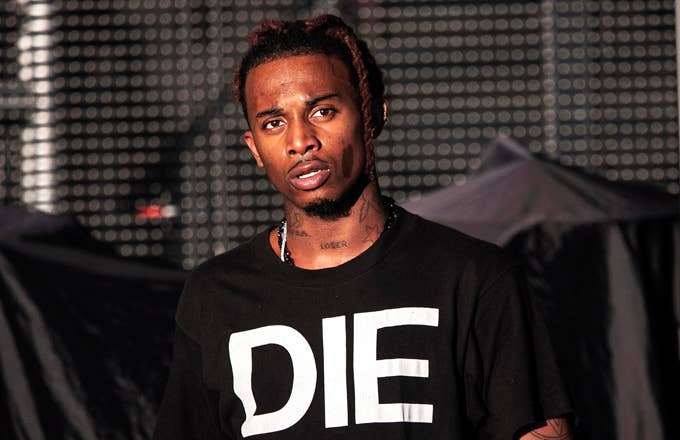 In a June cover story with The Fader, Playboi Carti gave an update on the progress of Whole Lotta Red, estimating that 50 songs have been recorded during sessions that began in late 2018. "I could be done if I wanted to," Carti said when asked if the project was finished. "I'm just trying to top shit. I might make the hardest song ever tomorrow." Fast forward to the last weekend in July: While performing at The Eagle's Ballroom in Milwaukee, Carti announced to fans that he's "trying" to drop his next project "in the next 60 days." If this timeline is accurate, the album should arrive by the end of September.
He might introduce a new version of the 'baby voice'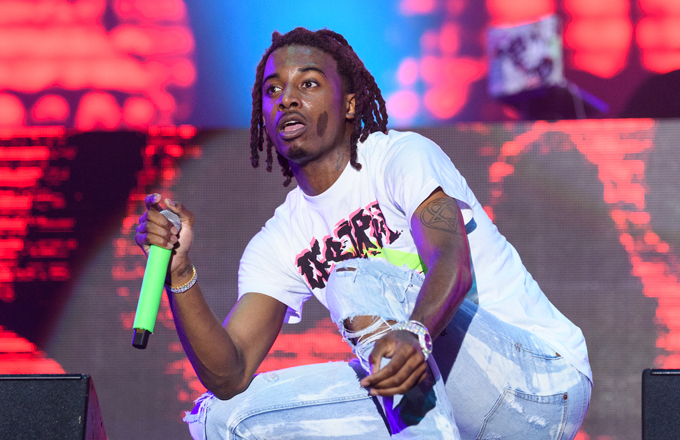 According to The Fader, fans can expect to hear more Baby Voice Carti on Whole Lotta Red. After hearing some potential album tracks during his June chat with Carti, The Fader's Ben Dandridge-Lemco Carti notes that the music sees the rapper entering "new vocal territory" where the baby voice is higher pitched and often stretched into something that's even more experimental. 
"On one track, an 8-bit beat where he says 'RIP Yams' in the refrain, Carti sings a wordless melody in a falsetto behind his verses," writes Dandridge-Lemco. "On another, he raps over a driving, synthy beat that sounds like it could soundtrack a 2019 Miami Vice remake."
Played during this unofficial Whole Lotta Red listening session were a pair of tracks that Dandridge-Lemco recognized from low-quality snippets online: "Cancun," which was previewed during Carti's Die Lit Tour last year; and "Molly," alternately known as "No Stylist," which Carti performed in Miami Beach last November. 
Carti says there are no features, despite other reports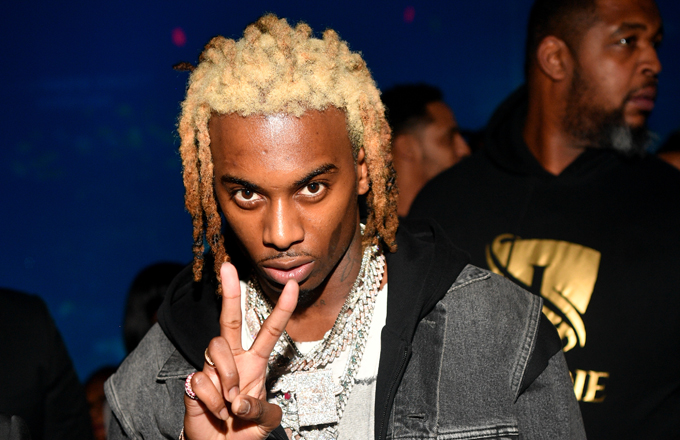 During his interview with The Fader, Carti named producers including Pi'erre Bourne, Maaly Raw, Richie Souf, Roark (his engineer), and DJ Don Cannon as contributors to the project. Writer Ben Dandridge-Lemco also listed features from Gunna and Trippie Redd. In June, Ian Connor teased a Drake-Carti collaboration on Twitter, posting a screenshot of a note on his phone that contained an audio file from the two rappers. Two months later, Drake hinted at his own possible involvement on Whole Lotta Red, with an Instagram post that reads, "Nobody: Me: Somebody play Whole Lotta Red."
However, while discussing the album's imminent release while onstage on July 28, Carti announced that there will be no features. "I ain't gon' lie. It feel like we worked too hard for this moment. So, I'ma do this shit with no features."
It's not yet known whether Carti's recent leaks will appear on the album or not
Over the last few months, a number of unreleased Playboi Carti songs have surfaced on the internet. In late May, Carti's leaked song "Pissy Pamper/Kid Cudi" with Young Nudy made it all the way to No. 1 on Spotify's US Viral 50 chart before being removed. On June 26, five tracks appeared under Carti's official Apple Music page without his authorization: "Hulk," "Shortie N Luv," "A and L," "T S**t," and "Butterfly Pill." Later that day, the rapper hit his Instagram Story to tell fans that he was hacked and that he "hasn't released anything."
Since then, Carti tracks have continued to find their way online, including recent cuts titled "Minute Maid," "Red on Red," "She Wanna," "Pitshop," and "Monday Thru Sunday." It's not yet known for sure whether any of these leaked songs will appear on Whole Lotta Red, but the writer who interviewed Carti for his Fader cover story (Ben Dandridge-Lemco) recently tweeted: "More than half of the songs that Carti played me in April for WLR have leaked since then."
Carti also has a joint project already finished with Metro Boomin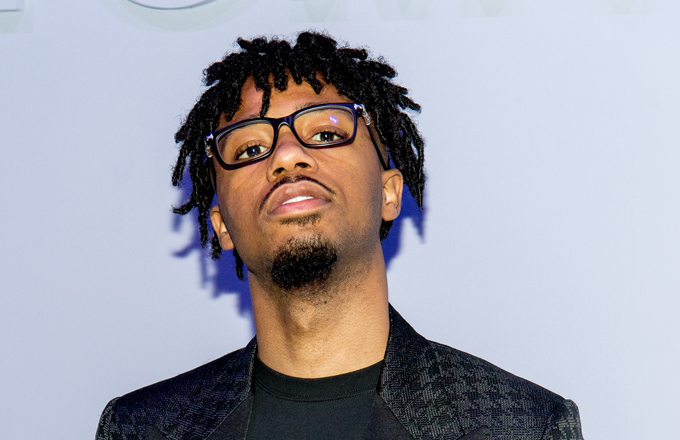 He pledges to bring back 'old Carti' after 'Whole Lotta Red'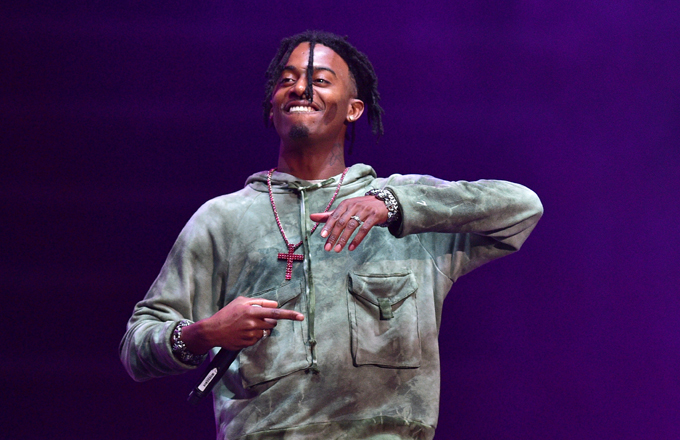 For those who aren't fans of his baby voice, Carti has hinted that he will be going back to the comparatively more bars-oriented approach that made him a star in the first place. In a video posted to social media on August 18, Carti is seen telling the crowd that he will be revisiting his "old Carti" ways following the release of Whole Lotta Red.