The convention of live music in Las Vegas has aesthetically changed throughout the years, but conceptually stayed the same until very recently. From the colorful and storied lore of Frank Sinatra and the Rat Pack's prime, to the roaring ovation and impassioned farewell that capped Celine Dion's 16-year stint on the strip, the one constant in Vegas has always been the idea of legacy and institution. Now removed from relying on shows at the Sands and the Dunes, the city has embraced a new wave altogether: rappers booking residencies in megaclubs.
Before hip-hop disrupted the oasis in the desert, Las Vegas had largely become a bucket list location for boomers by the early 2000s. But via a family-owned nightclub with an eager millennial running talent and entertainment, music's rising stars are more accessible now than they've previously been at any "traditional" concert venue in the city. In a tourist trap where the hottest acts on the scene were once either Mariah Carey or an ever-changing roster of EDM DJs, artists like Migos are now taking over.
The story of how hip-hop found a home in Vegas runs parallel to the story of how nightlife prodigy Dustin Drai worked his way through his predecessor's org chart at Drai's Beachclub & Nightclub. Victor Drai—Dustin's father, mentor and business partner—earned a lavish and fruitful living as a fashion designer in the '70s and a movie producer in the '80s; two lifestyles that found him in the restaurant business in Los Angeles, and eventually, in 1997, the nightclub business in Las Vegas.
First planting his flag in the basement of the Barbary Coast Casino, the elder Drai bounced along the strip launching successful EDM venues, before opening Drai's Beachclub & Nightclub on the rooftop of the Cromwell Hotel in 2014—all while his son, Dustin, studied marketing and economics at SMU.
"I graduated from college [in 2016] and a week later I was already working here," Dustin tells Complex in his office at the Cromwell. The first priority for the heir apparent was getting his hands dirty as an operations manager, "learning the nuts and bolts of what running the actual venue is like," before truly gripping the reins of what's become his father's most successful property.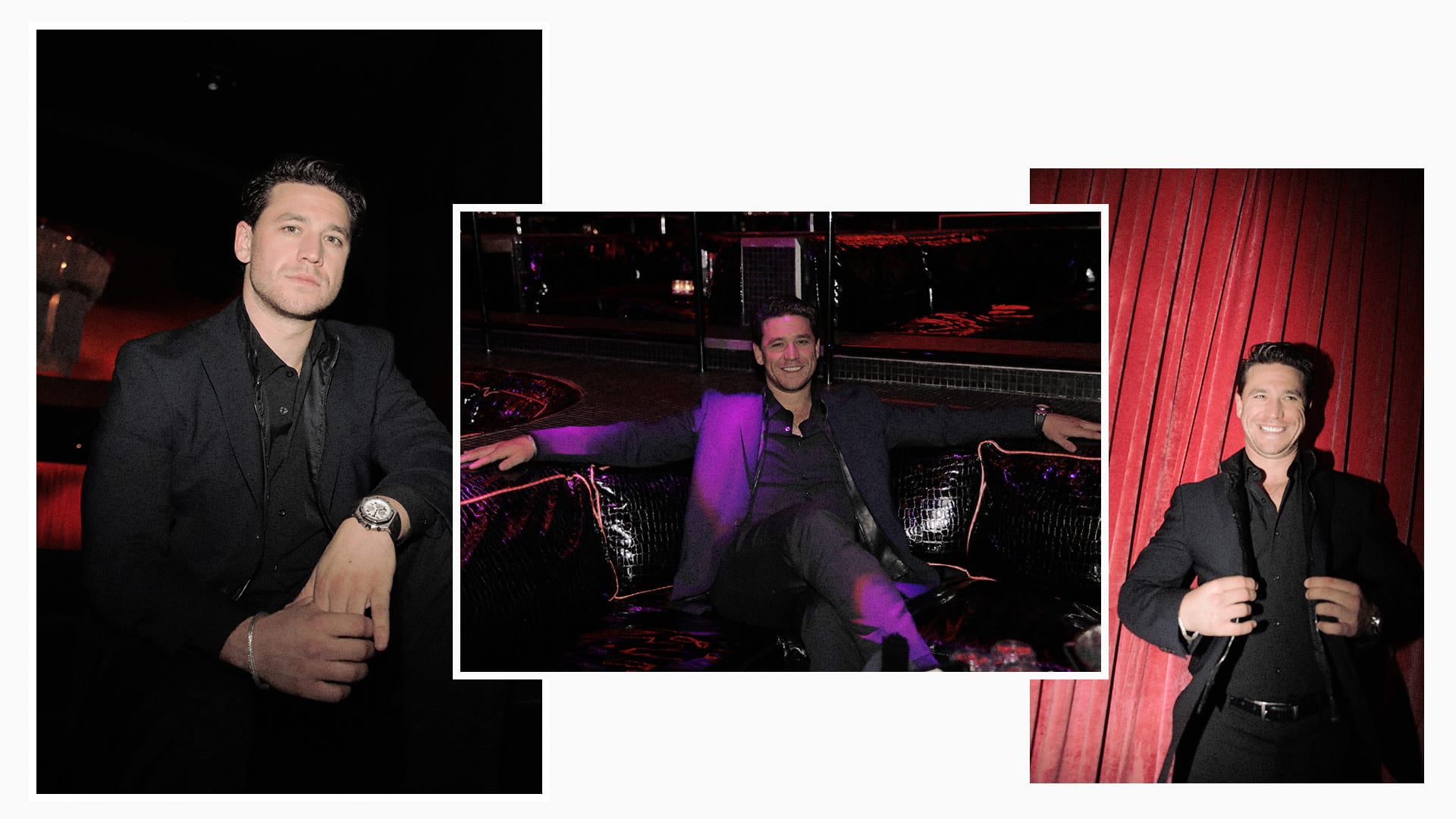 From being in the trenches with bussers, barbacks, and waitresses, Dustin then became the assistant to the talent director, placing him in conversations with agents, managers, and publicists. The outcome of those conversations is the patented Drai's experience; a product that's decidedly hip-hop, offered by the most talent-centric nightclub in Vegas. In just a handful of years, Drai's has given the more customary residencies throughout the city a run for their money.
Through creatively-structured deals, rappers such as Wiz Khalifa, 2 Chainz, and Meek Mill perform at Drai's more often than what's typically expected of a resident hip-hop act, and for much longer than what's usually accepted from an artist in a nightclub. Below, Dustin Drai speaks with Complex about how his club's switch from EDM to hip-hop, its strict 45-minute requirement for performances, and a familial approach to booking talent have redefined the concept of a Las Vegas residency.
COMPLEX: While being so hands-on when you first started out, did you learn anything that helped you curate a better experience at Drai's moving forward?
DRAI: I think it's helped in that I can understand every aspect. So when I come up with an idea, instead of just being like, "Oh, that'd be cool," I can then back channel [that idea] all the way to how to get it done, and how it's going to actually work in the venue.
So, [for example], this summer we decided to change our swim night party from Tuesday nights to Thursday nights. Last year, we were open five nights a week—Tuesday night, Thursday night, Friday night, Saturday night, and Sunday night. This year, we decided to consolidate the two parties and move it to just four nights a week, and it's been extremely successful, because now we have a Thursday night that's an outdoor hip-hop party that doesn't exist anywhere [else] on the strip.
In being the only hip-hop club on the strip, have you not seen a trend happening that makes you think other clubs are starting to catch on to the idea of full concerts every night?
I definitely see a trend, but it's funny, I don't see other clubs jumping on as much as I thought they would. So, to give you a little history, Drai's opened in May of 2014 with the idea of "we're going to bring back the notion of I'm going to the club just to go to the club." We quickly realized that didn't work.
So, then my dad and the team at the time were thinking, "Okay, what do we have?" The DJs we had signed were nobodies, and we were still competing against the Tiestos and Calvin Harrises of the world—and so they thought about hip-hop.
At first we were [booking hip-hop artists] once a month, twice a month, then once a week. Now, there's three or four live shows every single week, and that's kind of how it evolved. You look at today, other venues across the strip have hip-hop shows a max of 10 times a year—nobody has committed to having live talent every single night the way we have.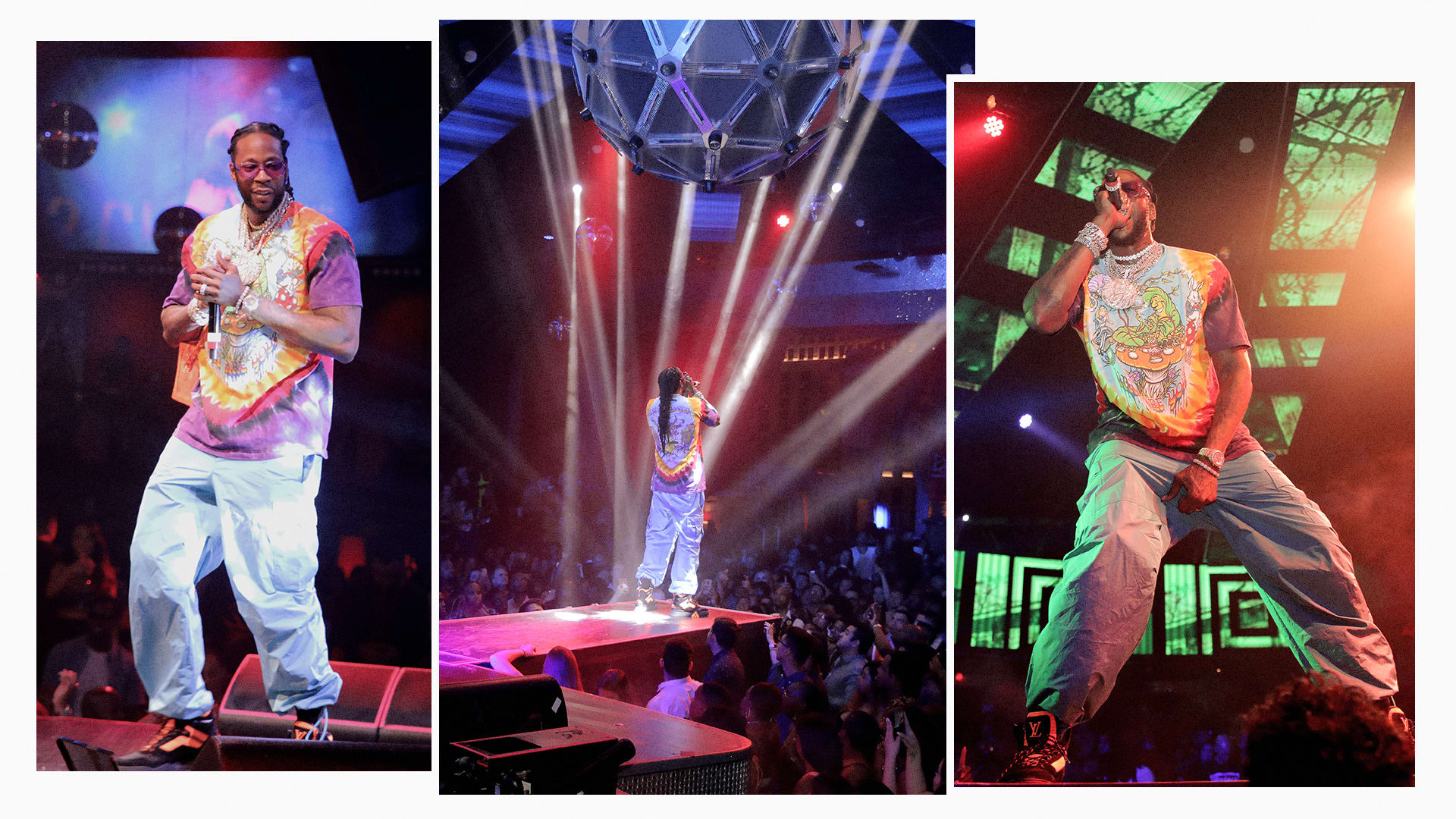 In terms of booking, how do deals in which you have hip-hop artists coming back frequently throughout the year differ from other residency deals in Las Vegas?
[Artists] feel more comfortable. The conversation of, "Hey, I want you to be a resident and come back six, seven, eight times a year" makes them feel like family. And that's what Drai's is. We're a very family-oriented company. We're not only building residency deals, but we're building personal relationships with the artist and their team that make them feel like Drai's isn't just another nightclub. 
What's the biggest challenge you've faced when booking new members of that family?
The 45-minute show, for sure. Now, we've established that whenever we have live talent, it's 45 minutes. But when we first started, the artists that we were having conversations with were like, "What do you mean? We're not doing 45 minutes. We're not doing a full concert. That's what we do at Staples Center, we're not going to do that at [a nightclub]."
At first, we had times where artists got off after 20 minutes, and that's not the contract that we negotiated. And they're like, "Oh, but, you know, we didn't realize..." But no. We're serious. Because a 15 to 20 minute show and a 45 minute to an hour show are so different. You can't feel the energy of a 15 minute show. They're up there, they do [a few] songs, then it's see you later. Compared to an hour, where you're like, "They're still going. They're playing every hit they have." There are songs that people wouldn't expect these artists to play that are playing, because they're doing a full concert.
That's interesting. So when you book guys like 50 Cent or T.I., that generation of hip-hop artist has to be a little easier to deal with when it comes to selling them on the 45-minute set.
Yeah, they're true masters of their craft. They've been performing full shows for a lot longer and understand the importance of giving the fans a great experience. When you're dealing with a lot of younger artists, they're still wide-eyed and learning. They just had their hit a year ago.
But the younger guys learn after their first show here that we're no joke. We're not just another nightclub. So very quickly, they want to bring their A-game. They want to have a great show. They want to be competing with the Meek Mills and Lil Waynes of the world, who all have had platforms here at Drai's. They're on the same stage that Kendrick Lamar performed on, ya know?
And when that happens, how much creative freedom do those artists have in crafting their stage shows?
Some artists who've been here a couple of times kind of know our stage, and have built their shows around it. But we try and make our stage as flexible as possible. Wiz Khalifa has a particular set up. [For 2 Chainz], it's going to be a different stage. If an artist has an idea, we work with them to bring their vision to life on the Drai's LIVE stage.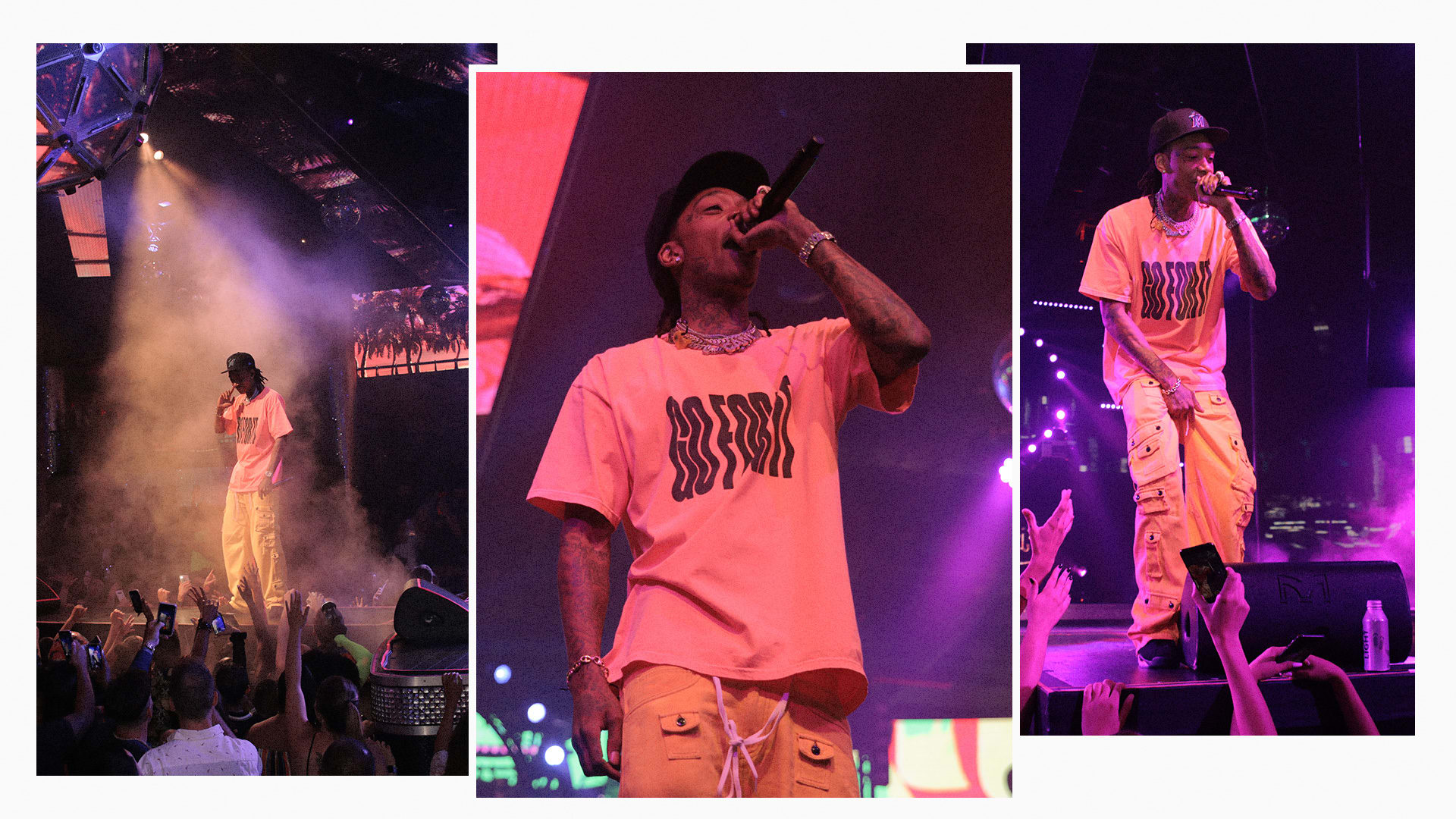 Can you name a resident who really went above and beyond when putting together their stage show?
One of the craziest, most elaborate shows was probably ASAP Rocky. We had him for New Years Day one year. His stage set up made you feel like it was a 1950s diner. He had a diner table, and he had dancers. Travis Scott also transformed our stage into a desert full of giant cactuses. Those are just some that stick out off the top of my head. You also have artists who bring full bands. Ty Dolla Sign is a perfect example. He comes and does a full guitar solo during his show.
Earlier, we spoke about other nightclubs not entirely catching on to the idea of full concerts every night. What happens when they finally do adopt that trend? What's next?
I think Drai's is unique. The layout, the location, the beauty of the venue. Even if other clubs were to really go after us, no one is going to be in the heart of Las Vegas, on a rooftop with a giant pool and 10 palm trees overlooking the city. It's not going to happen. It just doesn't exist anywhere else.
But if they start trying to come after what we're doing, we're just going to continue to find ways to change and try things that are going to be cool tomorrow and not yesterday.