Chance the Rapper's Debut Album Dropped and Fans Are Already Sharing Their Favorite Moments
The verdicts are in.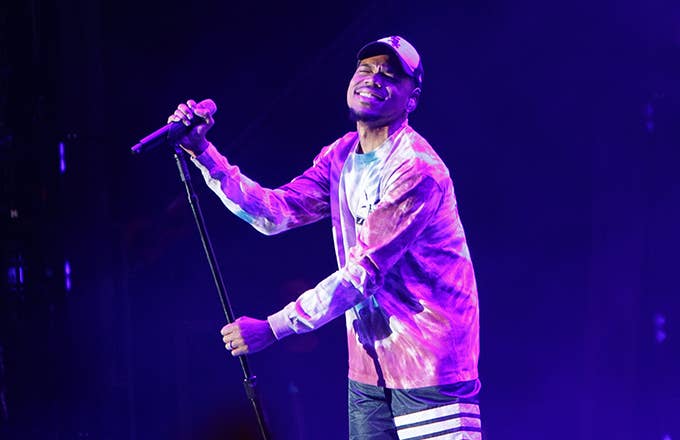 Getty
Image via Getty/Burak Cingi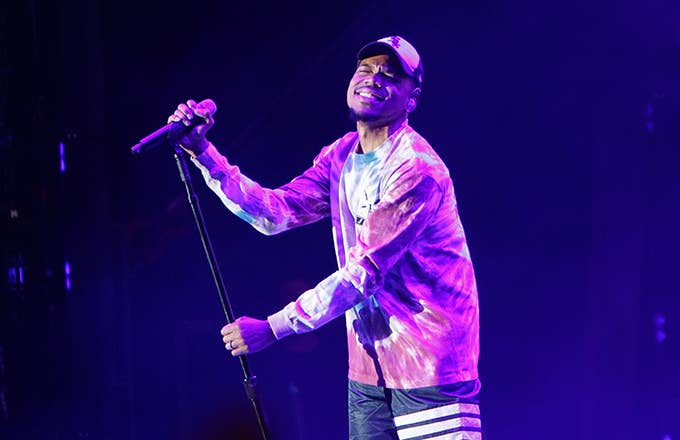 Chance the Rapper, who doesn't seem to follow the usual protocol for dropping albums on schedule, has just released his long-awaited debut album The Big Day. The 26-year-old's fourth full-length project in total, Chance revealed that The Big Day was scheduled to drop on July 26, but what he didn't say is when it would actually surface on streaming services. Now it's out, and fans are ecstatic.
Featuring collaborations with the likes of DaBaby, Gucci Mane, Shawn Mendes, Randy Newman, Ben Gibbard of Death Cab for Cutie, Nicki Minaj, and Bon Iver among many others, the record is full of surprises.
Despite the lengthy running time, meaning most listeners likely haven't had a chance to get through all of it just yet, the hot takes are already pouring in. Reactions to the feature list range from bewilderment to pure joy, while some fans are just excited to hear the follow-up to Coloring Book, which arrived all the way back in May 2016. Even Chance himself is geeking out over some of the features, though.
Check more of the reactions to the new album below.