Unknown T is doing drill differently.
While a mystique around the Homerton, East London-born rapper still remains, his next steps in the game are set to send his profile stratospheric. Having only started recording music in 2016, T has gone from Mad About Bars and Westwood freestyles to becoming one of the standout emcees to watch in a bubbling music scene at present, despite only releasing a couple of official songs; "Homerton B" and "Throwback" have not only seen him defy genre classification, but also become one of UK music's most talked-about artists.
If you went to Carnival last summer, you'll know that "Homerton B" was the biggest tune in Notting Hill—ringing off at every single stage and float no matter the vibe of the showcase. The ubiquity of this banger has seen it go on to amass over 15 million plays on YouTube and recently become the first drill track to go Silver in the charts. Intent to not be categorised by "Homerton B" while the song naturally continued to blow up, the rapper bided his time plotting his next moves. He followed up on the record six months later by unleashing "Throwback" back in February, a cut that saw him keep his artistic authenticity while experimenting with a vastly different sonic approach. 
This has only added to the intrigue surrounding Unknown T, who is planning to keep the fans guessing going forward. Having just shelled down a performance at the O2 arena while supporting Drake on his Assassination Vacation tour, and becoming adidas' latest face to represent a new wave of creators, T has not only been moving the pieces into place for his 2019 takeover but strategically planning for a big career ahead in the music biz.
With more drops on the way, and hopefully a longer project before the year is finished, Complex caught up with Unknown T to talk about his rapid rise from "Homerton B" to becoming one of the most exciting new talents out of the UK.
What was it like growing up in Homerton, and how important was it in shaping your sound? What was your main motivation getting into making music from when you were younger?
Obviously, the area I'm from influenced my music a lot. The people around me were all musically connected, so that definitely encouraged me to get involved. Me and KO grew up rapping together in Homerton, and we inspired each other to carry on pursuing this music ting. 
You started writing in 2016, and you've cited Boy Better Know, N-Dubz and Dizzee, through to more recent artists like Stormzy, as inspiration. Who in the current scene is inspiring you to make music?
The sound was a bit different at the time. So at that time, Stormz, Chip and Skepta all inspired my tracks in terms of melody. Nowadays, there's so many different sounds inspiring me. Dave is someone inspiring me currently—lyrically, he is so on point.
Was it Kenny Allstar that originally gave you proper exposure through Mad About Bars? How important has he been in your career?
Mad About Bars was huge for me, and Kenny also played my first tune on the radio so he's opened up a lot of doors for me. Big him up every time! He continues to give opportunities for new artists to flourish and do their thing. 
"Homerton B" was the biggest song at Carnival and in the clubs last year—was there one place, in particular, where you heard it ring off and thought, "This is mad"?
In the early, early stages, it would have to be Carnival. I knew people were feeling the tune, but I really didn't grasp that everyone was vibing with it. It was a good experience seeing that, still. 
The track has now amassed over 15 million plays on YouTube and 16 million streams on Spotify. What do you think the formula is for repeating the numbers "Homerton B" did, and do you have one?
There's no formula, other than making good music. I just kept it natural, kept it wavey, and the tune banged! I'm just gonna carry on being versatile. I like to touch different genres; that is my style.
You've said that "Homerton B" was born from hearing the beat by CTP for the first time and freestyling on it. Is that how it became a single for you, after seeing the social media reaction?
CTP is from my area as well, so us man have been naturally flexing together and got that sounding correct. We just thought "let's show the world" after that Westwood reaction. So then we did up the video, and the rest was history.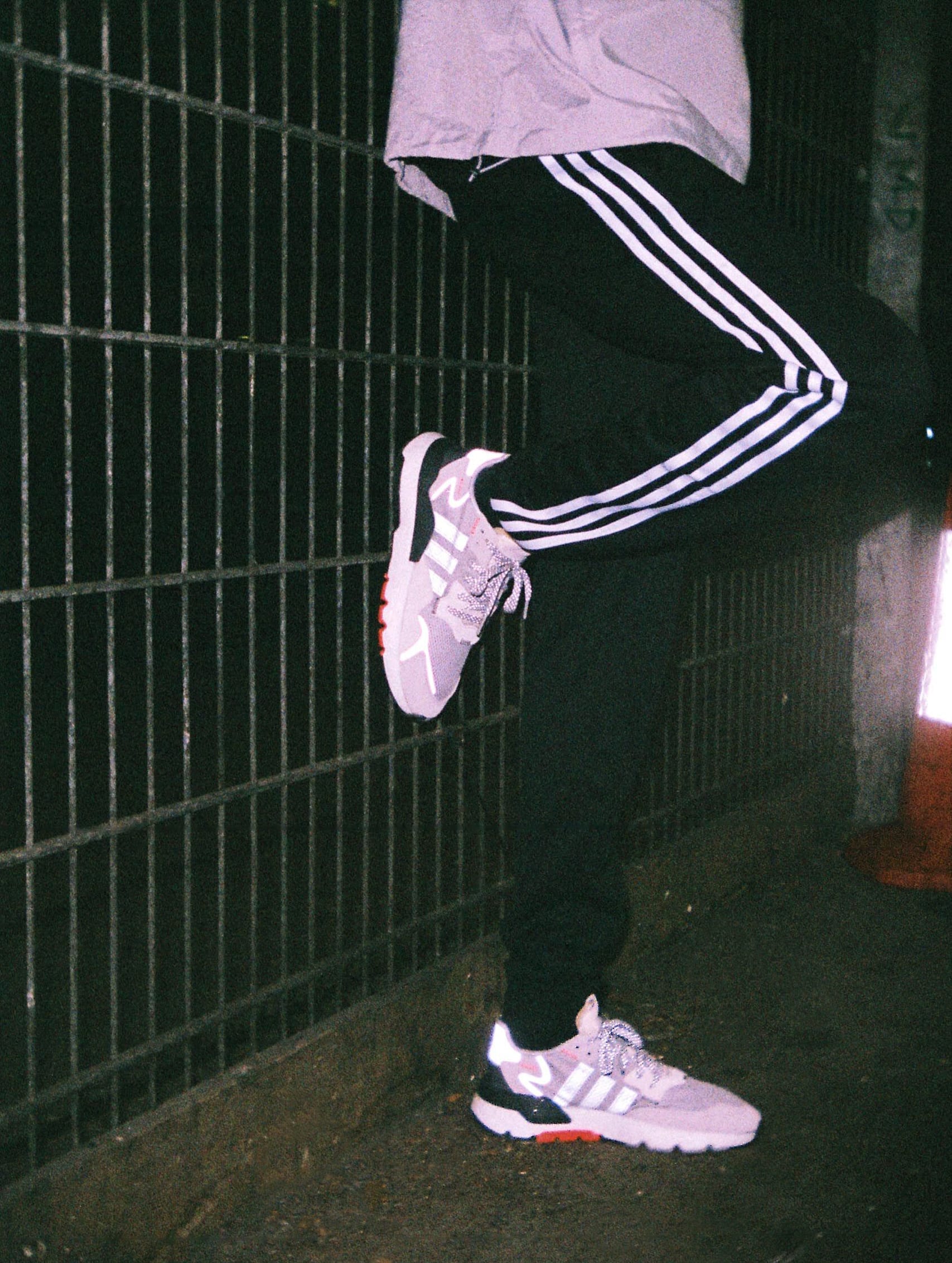 Unlike a lot of drill tunes, "Homerton B" was designed for the ladies mainly and that makes your sound so different. Was that intentional? 
Yeah, it was intentional, still. Before I wrote the song, the whole concept was to try and incorporate the females. Everyone was saying "rah drill is dead, drill is dead", so I had to come through and offer something different. The track wasn't even for the ladies specifically; on that track, I really just wanted to showcase my musical talent. I didn't think about the clout or anything like that, I just did that to express my versatility. Once we saw the reaction online, I just had to give the people what they wanted. 
Who are some of your favourite producers to work with?
5ive Beatz—Nines' go-to producer—is sick. He's bringing his own sound to it. You've got to find a producer that really suits your style, and he definitely connects with mine well. 
You're also inspired by US rappers like Gunna and Lil Baby. What is it about their sound that's so impactful and inspiring for UK artists at the minute?
Listeners nowadays are taking in the melodies of songs way more. I feel like Gunna and Lil Baby and that new wave of US artists are very unique in the way they make their melodies sound, which in turn is influencing a lot of our UK artists as well. It's a melodic thing that is keeping the audience engaged. 
Your feature on "Turn", from Headie and RV's Drillers x Trappers II, was one of the hardest from the release. How did that link up with those guys come about?
RV hit me up directly and told me he wanted me on the tape, and from there, there was no dilly-dallying. I just hit the studio and patterned it—straight up. 
You've been quite meticulous with your release schedule since dropping "Homerton B". Is that your choice, and about you wanting to ensure your longevity in the game?
I'm a guy that believes in quality over quantity. I don't just release for the sake of it—and I always take time with the quality of my music. That's really all about preserving my longevity and exclusivity.
Away from music, you're a big Liverpool fan, which you revealed to Charlie Sloth. How did you end up supporting Liverpool?
You know what, yeah... I used to be an Arsenal supporter growing up. But they weren't really keeping man happy, still! After Thierry Henry left, I started supporting Liverpool. After seeing Steven Gerrard win the Champions League, I knew the choice I had to make. I actually wanted to be a footballer before this music ting. I was never good enough, so after that, music was plan B. 
You're also very into your fashion. Has that always been important to you since young, or is it something you've got into recently? 
I'm always into the latest garms, but I'm really not into jewelry. I've been on it with fashion from early! What We Wear and Daily Paper obviously saw that, too, which is why I fronted that campaign. Big up them man, and big up Places+Faces as well.
What are we gonna be seeing from Unknown T for the rest of the year?
Wireless is gonna be crazy for me, so hold tight for that and a few more gigs around Europe. Springtime, you're gonna hear a couple of new tunes from me. I'm trying to give you lot a tape, still, but give me a bit of time to work on that! 
Unknown T wears adidas Originals' new Nite Jogger silhouette, available from www.adidas.co.uk/trainers.