Beyoncé Is Reportedly Working on New Music—and a Netflix Special
Beyoncé fans are still eagerly anticipating the follow-up to 2016's fantastic 'Lemonade.'
Getty
Image via Getty/Earl Gibson III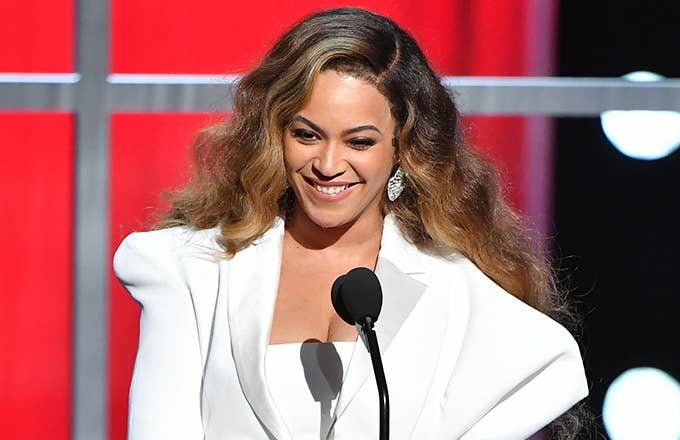 Last year, JAY-Z and Beyoncé finally teamed up for a full-length project with Everything is Love, but Bey fans are still eagerly anticipating the follow-up to 2016's fantastic Lemonade. Thankfully, Us Weekly reports that new music is finally on the way, with Bey already in the studio working on new material. But not only is she gearing up to release some more music in the (hopefully near) future, she's also reportedly working on releasing a Netflix special partially focused on her now legendary 2018 Coachella performance.
Unfortunately, the sources close to Bey say that she's not working on a full-length record right now, but she is working on a "couple of new tracks [for] a deluxe album filled with old songs." It's not clear if this is some sort of Lemonade deluxe edition or an anniversary set for one of her older releases, but it does indicate that there's at least new material being worked on.
Another source said that the Netflix special "will be tied to her Coachella 2018 performance" and will feature unspecified additional footage. Beyoncé, who recently accepted the 2019 Vanguard Award at the GLAAD Media Awards with her husband Jay, wowed critics and fans with her '18 Beychella performance. It sounds as though Beyoncé's impressive 26-song set is getting the breakdown it deserves, offering a behind-the-scenes look at how it all came together.
No word on when to expect the new music or the Netflix special, though.