Why Rap Fans Think J. Cole Is Taking Shots at Kanye on "MIDDLE CHILD"
Some are convinced Cole referenced Ye and Drake's beef in the new track.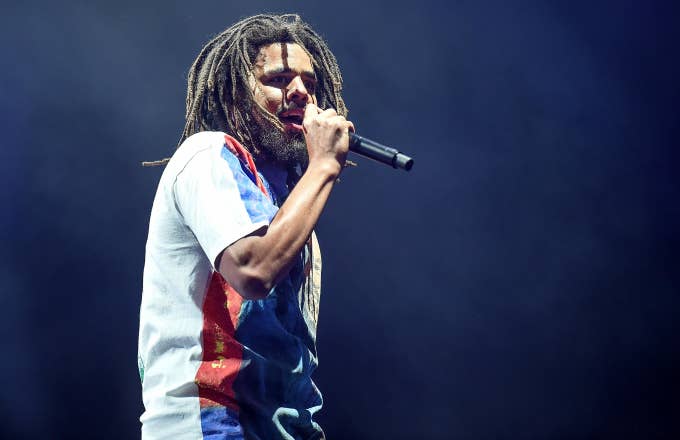 Getty
Image via Getty/Tabatha Fireman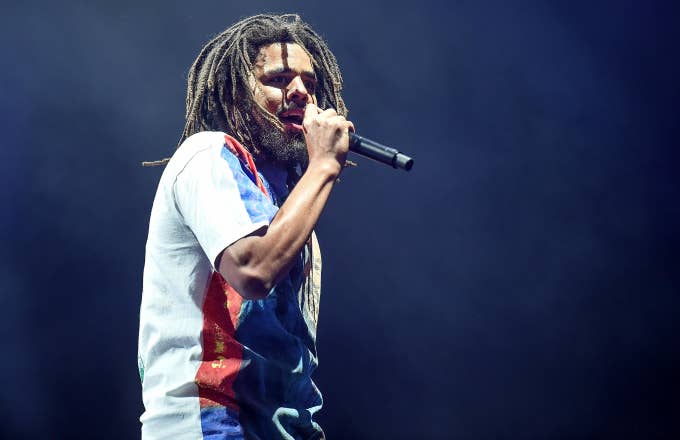 J. Cole has delivered his first track of 2019: "MIDDLE CHILD." And the single didn't disappoint.
After hitting streaming services Wednesday night, the T-Minus-produced record generated a lot of buzz among both fans and critics. There was a lot of discussion surrounding Cole's shoutouts to LeBron James, Kodak Black, 21 Savage, and Drake, whom Cole referred to as a "legend":



Just put the Rollie right back on my wrist


This watch came from Drizzy, he gave me a gift


Back when the rap game was praying I'd diss


They act like two legends cannot coexist 
But there was another heavy-weight who was immediately roped into the conversation: Kanye West. 
Though Ye's name is never directly dropped, many fans suspect Cole was taking shots at the Yandhi rapper by referencing his ongoing beef with Drizzy:



But I'd never beef with a nigga for nothin'


If I smoke a rapper, it's gon' be legit


It won't be for clout, it won't be for fame


It won't be 'cause my shit ain't sellin' the same


It won't be to sell you my latest lil' sneakers


It won't be 'cause some nigga slid in my lane
Is Cole suggesting Kanye's antics were just publicity stunts? Moves intended to create hype around his music projects and Yeezy sneakers? Some Twitter users are convinced this is exactly what Cole was trying to get across.
The Dreamville rapper has had an interesting relationship with Kanye over the years. In his 2016 track "False Prophets," Cole spoke about one of his former heroes who had fallen from grace after surrounding himself with "fake" women and "yes men." Fans suspected Cole was talking about Kanye and his new life with the Kardashians: "I believed him when he said his shit was purer/And he the type of n***a swear he real but all around him's fake/The women, the dick-riders, you know, the yes men/Nobody with the balls to say somethin' to contest him/So he grows out of control."
Charlamagne tha God touched on Cole and Kanye's relationship during a 2018 Breakfast Club broadcast. The host claimed Kanye believed Cole was constantly dissing him in his records; but a couple weeks later, Kanye posted a screenshot of a four-minute phone call with Cole. He captioned it, "we got love."
You can check out some of the reactions to Cole's suspected lines aimed at Kanye below.