Juice WRLD Is Being Sued by a Teen for Stealing "Lean Wit Me" (UPDATE)
A Colorado teenager claims Juice WRLD stole his beat to make his hit single "Lean Wit Me."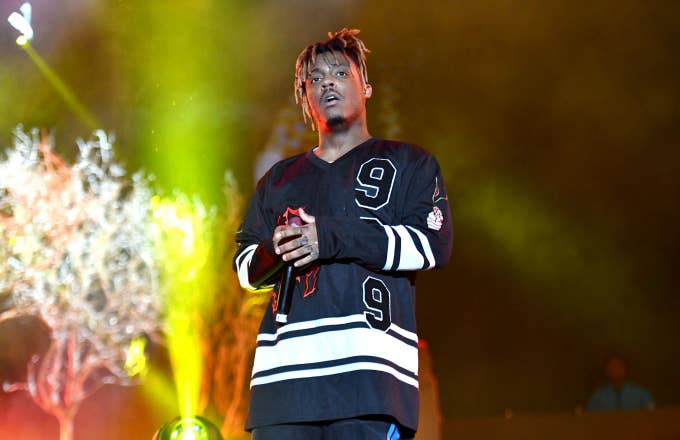 Getty
Image via Getty/Scott Dudelson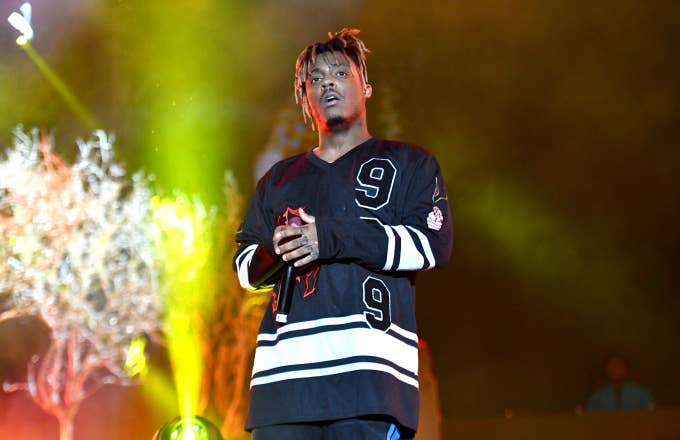 UPDATED 1/25/19 11:05 a.m. ET: Nick Mira, who produced Juice WRLD's "Lit Wit Me," provided Complex with a statement in response to the lawsuit. He also shared a video that breaks down how he made the beat. You can check that out below.
"I created JUICE's 'Lean [Wit] Me' beat from scratch - I played the guitar live in the beat, I programmed the drums and then I sent the beat for JUICE to record to and make the song, just like how we always do. He, Sidepce, and I have have a good working relationship - we've been working together for a few years now. And if anyone has doubts that I didn't create the beat for 'Lean [Wit] Me' from scratch, I made a video on our Internet Money YouTube channel breaking it down."
See below for original story published on 1/16/19.
Since bursting onto the scene in 2018, Juice WRLD has been hit from all directions with legal issues pertaining to his music with the latest coming from a young artist that claims Juice stole his beat to make the hit single, "Lean Wit Me."
According to TMZ, a Colorado teenager named Jerome Willisch claims that the track from Juice WRLD's breakout mixtape Goodbye & Good Riddance is a copy of his song "Ice." In the lawsuit filed by Willisch's parents, the artist who creates under the name Fly Jxy states that the producers of "Lean Wit Me" mimicked essential portions of the "Ice" instrumental without Fly Jxy's permission. As a result, Fly Jxy is seeking legal retribution for the stolen credit by asking the judge to pull "Lean Wit Me" off the airwaves with compensation for the damages created.

Fly Jxy is not the first person to take legal action against the Chicago-native's production team. Although he praised Juice WRLD for the beautiful interpretation of his smash record "Shape of My Heart," iconic rock-n-roll singer Sting sued the budding superstar and won a massive amount of royalties for Juice interpolating the song on "Lucid Dreams."
Yet, despite having an established precedent it is unclear if Fly Jxy has a strong case against Juice WRLD. It was noted that he just filed to copyright "Ice" this month.