Following the success of her debut album The Golden Octave, Toronto's Witch Prophet returns with new visuals for her track "Indigo," which is a celebration of "the love and magic created between two queer women. "
"I wrote this song while in Jamaica last September," Witch Prophet tells us via email. "Inspired by the beauty of the colours in the sunset and the waves in the Caribbean Sea. 'Indigo' is a love song for my love Sun Sun."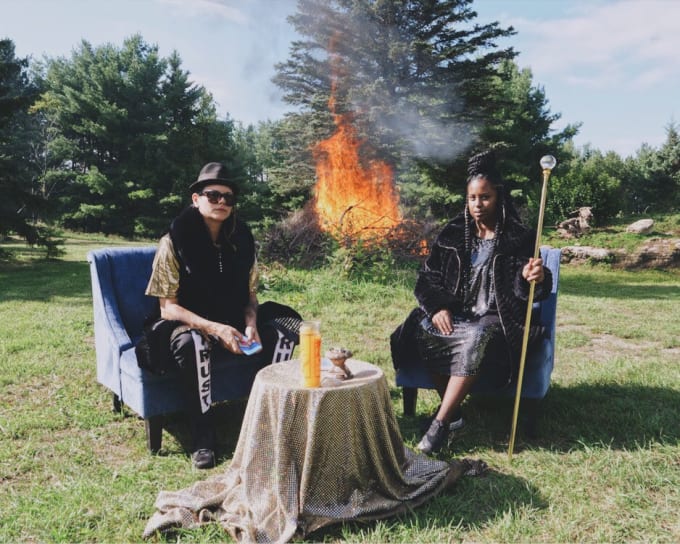 The track was produced by Seattle based artist OCnotes, notable for works with Indian Agent, Shabazz Palaces, Knife Knights and Black Constellation. The accompanying visuals were directed by Frocasso, who has also worked with Just John, Blicky and Loss One, and a number of other Toronto-based artists. 
If you're in Halifax tonight you can catch Witch Prophet performing at Halifax Pop Explosion alongside Sean Leon and The Sorority. Enjoy "Indigo" above.