The tragic passing of Smoke Dawg almost two months ago was a devastating blow for Toronto's music scene, and for rap fans the world over. Luckily, Smokey left behind a collection of unreleased material, and today comes the first of a number of posthumous releases planned to celebrate the late rapper's life. On the Murda Beatz-produced "No Discussion", Smokey joins forces with London's AJ Tracey. The single release is accompanied by a visual that the pair were able to film before Smoke Dawg's passing. All proceeds from the single will go to Smokey's family.
The video was directed by Tunnel Vision and filmed in and around Toronto, including inside the Regent Park housing project which Smokey grew up in. "This track means more than anything to me, because it's me and my bro in our element, and he's happy, genuinely happy," says AJ of the release. "I know he loved this joint and I'm fuckin happy we can share this one moment in time we shared and capture it forever."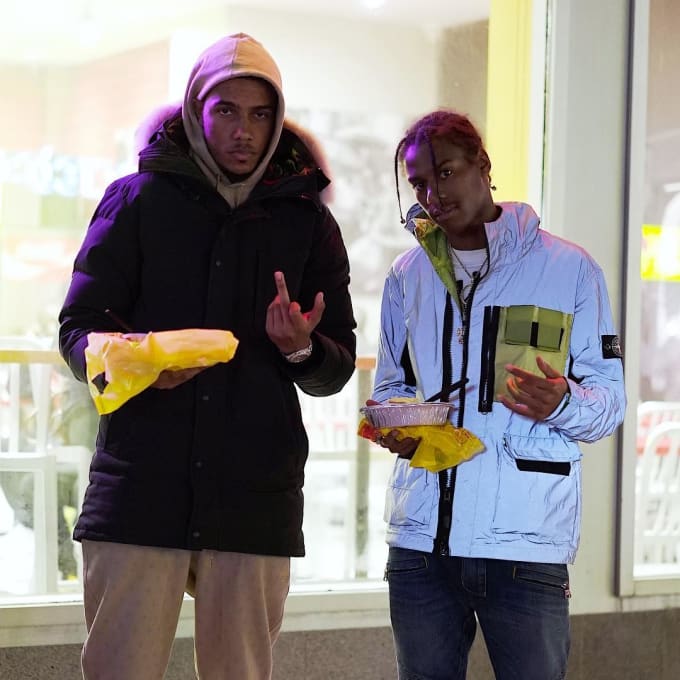 Murda Beatz—producer behind Drake's summer smash "Nice For What" and NIcki Minaj and 6ix9ine's current top 10 single "Fefe"—has the following to say about the track and his friend: "Long live Smokey. Miss him; he was a lil bro to me. RIP to him and my close friend Koba; think about them everyday. They never leaving our hearts but we going to keep going hard for them and keep their names alive forever. Love you and miss you fam."
Murda also reveals that he has a few more tracks with Smokey that will be part of the forthcoming releases. Smoke Dawg's first and final EP, Struggle Before Glory, is complete and planned for release in the coming months. AJ Tracey has been enjoying the success of his single "Butterflies" featuring Not3s, which has been in the U.K. charts for over six weeks and recently went Silver in the U.K.
Check out "No Discussion" above or listen on all digital streaming platforms.