El-P Rejected NFL's Unpaid Song Placement Offer During Super Bowl: 'F*ck Them'
The Run The Jewels member clarified why the duo was so adamantly anti-NFL. Namely, its racist, pro-censorship, and anti-kneeling policies.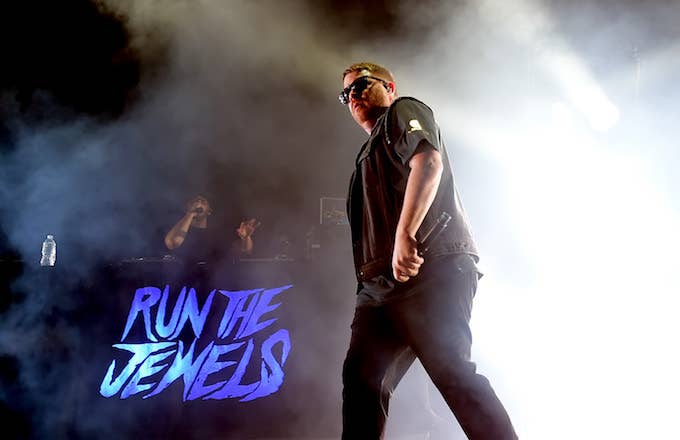 Getty
Image via Getty/Kevin Winter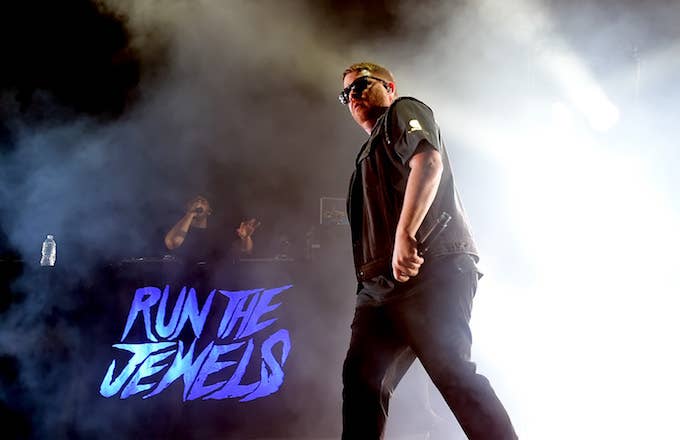 Run The Jewels is one of the most outspoken, political rap duos of our time—from Killer Mike joining 2016 Presidential candidate Bernie Sanders on the campaign trail and recently denouncing broad gun control and black American support for it, to the most recent revelation from group member El-P. The NFL requested permission to play Run the Jewel's "Legend Has It" during the Super Bowl, and the crew's response was a declarative rejection due to the league's racist, profit-driven, and pro-censorship policies. 
It was on Thursday that we heard whispers from an Atlanta meeting where NFL owners discussed potential new rules that would penalize teams for kneeling during the national anthem with 15-yard penalties. At the time, some thought it too far-fetched to ever be actually implemented. Sadly, they were wrong—as the new national anthem policy has already been implemented without even consulting the NFL Players' Association. Fortunately, El-P has been openly tweeting about Run The Jewels' stance on the matter.
"We said no because fuck them," he said. The most brazen bit of information here is El-P's comment that the NFL didn't even offer Run The Jewels a single cent for the group's permission to play "Legend Has It," which he saw as even more incentive, in addition to their racism and anti-kneeling policies, to denounce them as a corporate entity.
Meanwhile, Donald Trump has already piggy-backed on the NFL's new policy that penalizes teams for kneeling during the national anthem, claiming that "it's good," and that a player's right to free speech should somehow be equated to being unpatriotic—and not a citizen worthy of living in the United States. "You have to stand proudly for the national anthem, or you shouldn't be playing, you shouldn't be here," he told Fox and Friends. "Maybe you shouldn't be in the country."
I think I speak for all of us when I wholeheartedly thank El-P for using his liberated platform as an artist, to speak out against these despicable current events. Follow him on Twitter to watch his continuous exchange with people, on what a small sacrifice it would be to stop watching football, for the potentially gigantic coup it would be for the league to lose its support.