DJDS Drop New The-Dream and Vory-Assisted Single and Announce New Album
The duo also revealed that they will be releasing a new album titled 'Big Waves, Fire Flames' Friday, May 18.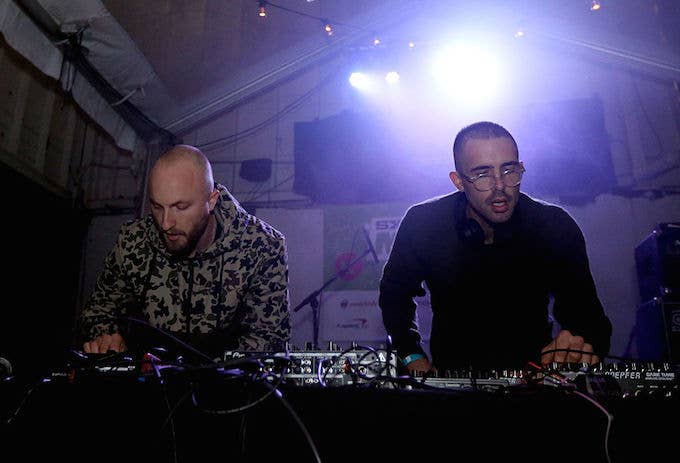 Getty
Image via Getty/Hutton Supancic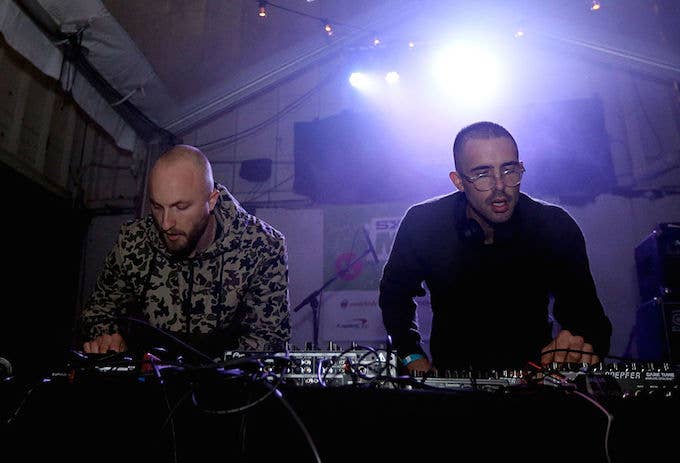 LA production duo DJDS premiered their new song "I Heard" on Beats 1 with Zane Lowe on Monday morning. The song reunited DJDS with The-Dream and marked a new collaboration with LA-based up-and-comer Vory.
After premiering the track as his World Record Premiere, Lowe referred to the song as, "a deep, and dark, and heavy, heavy taste," even calling it, "disgusting in the best possible way." The baseline, as DJDS confirms, certainly has a heavy, menacing quality, but the other production elements add a richer complexity, and Vory and The-Dream elevate the song's listenability as well.
During the radio show interview, the duo also revealed that they will be releasing a new album titled Big Waves, Fire Flames out this Friday, May 18. "It's all done, ready to go. Button it up," the duo told Lowe on-air.
"With anything creative you have a choice, you know, you could work on something forever. Luckily we've had enough perspective with this one that kind of, it felt right. That's the only way to put it," they explained.
Before Lowe wrapped with the producers, he slipped in a question regarding any possible involvement at "Hidden Hills" with Kanye West.
DJDS gave a vague reply, "We can't speak on that." 👀 👀 We'll leave you to decide the true meaning behind that response.
Listen to the full interview with DJDS on Beats 1 here, and stream to their new song "I Hear" with The-Dream and Vory now.