Lil Yachty and Lil Baby Jump on Cuban Doll's "Bankrupt" Remix
The rapper's breakout single just received a second wind.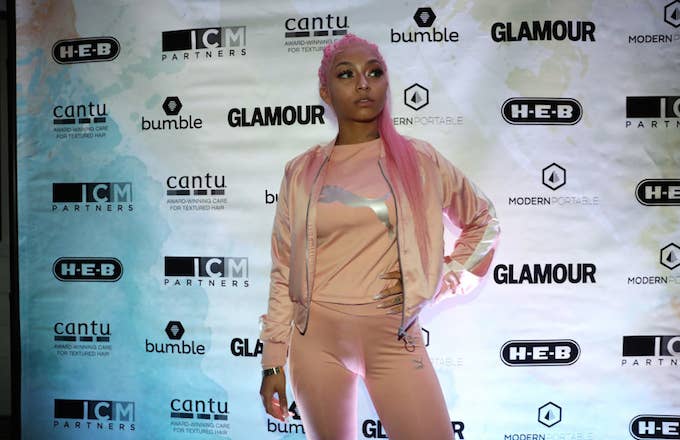 Getty
Cuban Doll attends The 7th Annual ICM x Cantu Official SXSW Showcase Presented by Bumble at The Belmont on March 15, 2018 in Austin, Texas.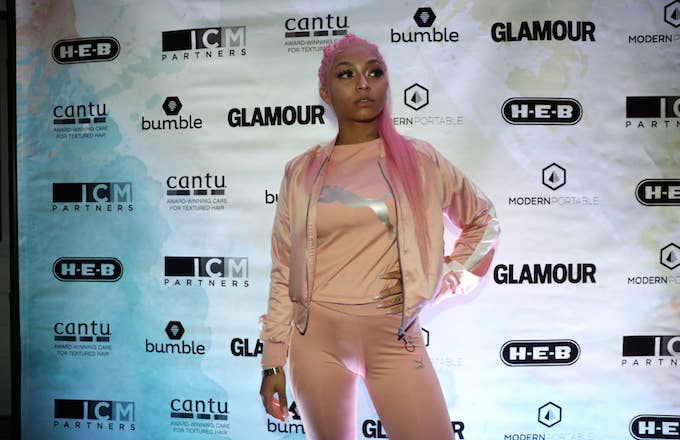 Cuban Doll's breakout single has received the remix treatment.
On Thursday, the Dallas-born rapper blessed fans with updated iteration of "Bankrupt" featuring Lil Yachty and Lil Baby. Cuban Doll teased the track via social media last week with a clip of the remix's official video.
The original track, which takes aim at freeloaders "still living with [their] mama," was the opener of Cuban Doll's 2017 album Aaliyah Keef. Several months after the project was released, she explained the meaning of the hit track and how it didn't necessarily apply to every dude still living with his parents.
"It's a no-no, but it applies for certain people. Let's say if your mom stays with you in a big house, but you pay all the bills, that's OK," she told Billboard. "That's like you're taking care of your mom, you feel me? That's fine. But then, for dudes who aren't doing that, it's like, you ain't hop out your ass 'cause you're still living with your mama. That's like mooching off your mom. So 18 and up."
You can listen to the "Bankrupt" remix now on Apple Music/iTunes, and via Spotify below.
The remix arrives just days after Cuban Doll opened up about the alleged abuse she endured at the hands of her rumored boyfriend Tadoe.
"It's scary to be vulnerable, social media is mean, but now I don't have a choice," she wrote. "I know I'm not alone and there are other women that can relate to this who are also afraid to speak out."