Before hitting the stage at the third annual HDYFEST, trap DJ Flosstradamus has given fans a new track featuring fellow Chicago-native Smokepurpp.
"Happy holidays, HDYNATION," Flosstradamus said a statement for Complex. "This is a little something special for all the HDY MVPs out there."
Several remixes of the single, appropriately titled "MVP," have made their way onto the internet within the past several months; however, this official version tones down the electro vibes in favor of high-energy hip-hop elements, including Smokepurpp's braggadocious lines and infectious "MVP" chant.
You can listen to the track above.
Flosstradamus will perform at the 2018 HDYFEST this Friday (April 20) at the Fillmore Auditorium in Denver, Colorado; it was previously scheduled at Red Rocks Amphitheatre. You can read the statement on the venue change below. The rest of his performance schedule can be found on his official website.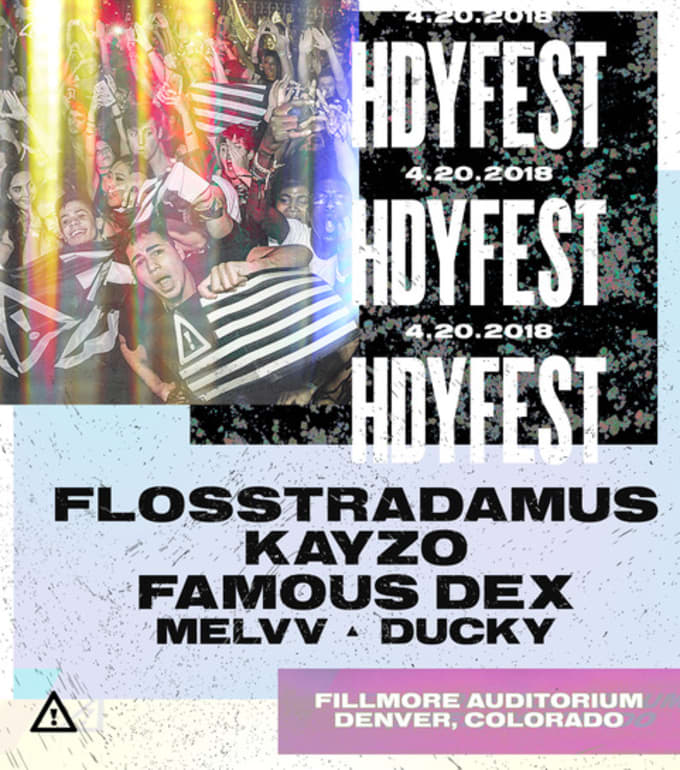 HDYNATION DENVER: DUE 2 WEATHER WARNINGS OF SNOW AT RED ROCKS, FORECAST OF OVER 4 INCHES AT THE VENUES ALTITUDE, WE CAN NOT PERFORM THERE TOMMOROW NIGHT DUE TO SAFETY CONCERNS.

I'M DEVASTATED, BUT IN TRU HDY FASHION THE SHOW MUST GO ON AND HDYFEST WILL NOW BE MOVING TO THE FILLMORE AUDITORIUM.

LETS COME 2GETHER AND MAKE THIS ONE FOR THE RECORD BOOKS.

TICKETS PURCHASED FOR RED ROCKS WILL BE HONORED AND OTHER TIX WILL BE AVAILABLE AT THE DOOR OR [INSERT TICKET LINK]

REFUNDS ALSO AVAILABLE AT POINT OF PURCHASE.
"MVP" arrives two months after the DJ released his 24hrs-assisted banger "2 Much," and just one week after Smokepurpp rolled out Bless Yo Trap, his collaborative project with Murda Beatz.