Lauryn Hill Will Hit the Road for 'Miseducation' 20th Anniversary Tour
Lauryn Hill is bringing back the greatness of her debut solo album this summer.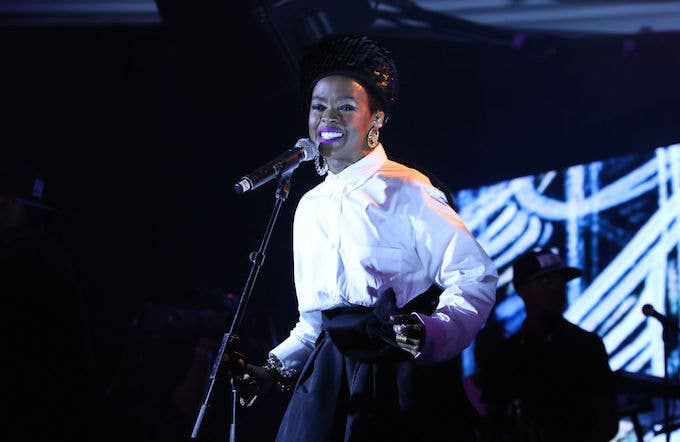 Getty
Image via Getty/John Parra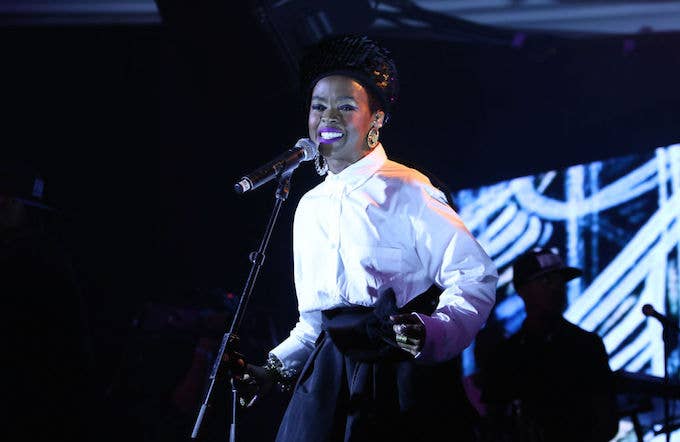 It looks like Lauryn Hill is hitting the road this summer to celebrate the 20th anniversary of her critically acclaimed solo album The Miseducation of Lauryn Hill. To honor her eight-times platinum debut,she'll be performing songs from the iconic album during a series of dates from July through September.
Back in March, it was announced that Hill would be performing a special anniversary performance of the album at this year's Pitchfork Music Festival, and now it seems that she's decided to give more fans across the country the chance to witness this once-in-a-lifetime performance. 
The Miseducation of Lauryn Hill, released in 1998, was Hill's first and only studio album, but has since been dubbed as one of the greatest hip-hop albums of all time. 
"This album chronicled an intimate piece of my young existence. It was the summation of most, if not all, of my most hopeful and positive emotions experienced to that date," Hill said in a press release. "I loved and believed deeply in my community's ability to both love and heal itself provided it received the right amount of support and encouragement. Our world today, both complex and changing, is in need of the balance between moral fortitude and cathartic expression. I hope the love and energy that permeated this work can continue to inspire change with love and optimism at the helm."
Her first performance will be in Virginia on July 5, and after that she'll be hitting venues in major cities across the country, including stops in Boston, Philadelphia, Toronto, Miami, and Dallas, before concluding October 5 in St. Louis. Tickets go on sale April 20 through Ticketmaster. A portion of the ticket sales will benefit the MLH Foundation, which provides support for education, health, agriculture, technology, as well as community-based businesses and development initiatives.
Before embarking on the world tour, Hill will perform at NYC's legendary Apollo Theater on May 1 for Citi card members. Tickets for the show are on sale now for $20 (a nod to the album's 20th anniversary).
Hill recently gave another special performance recently at the 2018 Rock & Roll Hall of Fame tribute ceremony. Hill gave a touching performance alongside Andra Day of a medley of Nina Simone songs to honor the late great singer. Check out her performance and get excited to hear those soulful sounds this summer.