Questionable Photos of Chris Brown Choking a Woman Are Apparently Just 'Horseplay' (UPDATE)
According to Brown's lawyer, the photos are no cause for concern.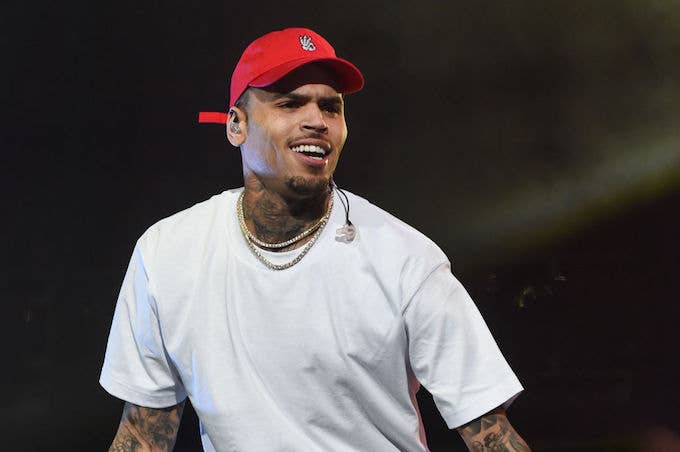 Getty
Photo by Aaron J. Thornton/Getty Images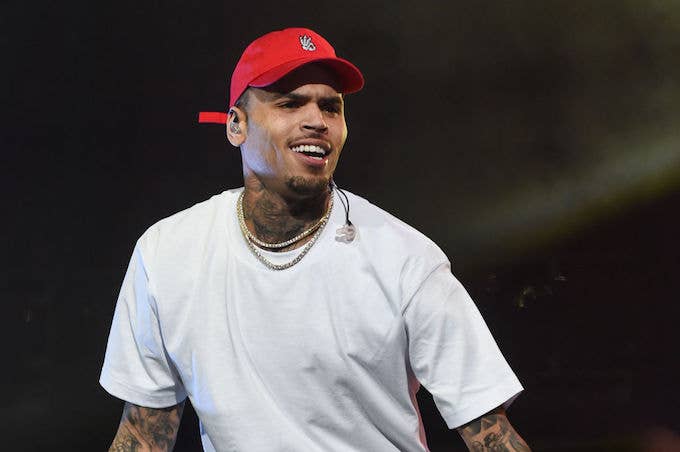 UPDATED 3/30/18 10:30 a.m. ET: Chris Brown took to Instagram to respond to the rumors regarding the photos that surfaced. "THANKS for all the publicity today," he wrote. "Ya'll know damn well I ain't going down that road. There is no need to even defend myself on the matter." Read his full response below.
See below for original story published on 3/29/18.
Most people would find photos of Chris Brown with his hand around a woman's neck alarming, but after some such images surfaced recently, both Brown and the woman in the picture say they were playing around. TMZ reports that Chris and the mystery woman were in Miami in these photos, since he was in the city with friends during the Ultra Music Festival. In the flicks, Chris is seen with his right hand wrapped around a woman's throat, with another unidentified woman nearby looking like she was trying to stop it from happening. She seems genuinely distressed in some while smiling in a few others. 
Brown's lawyer Mark Geragos told TMZ the woman is "a friend" of Brown's, and that there is no ill intent behind the gesture beyond friendly horseplay. "It's obviously playful as she confirmed," he explained, then adding, "Whoever invaded their privacy will be held accountable."
It's hard not to draw parallels between the photos and Brown's assault on then-girlfriend Rihanna as well as reports that he was abusive towards ex-girlfriend Karrueche Tran. Since then, Chris' problems with abuse, his temper and substance abuse have stayed at the forefront and made images like this automatically questionable. This time apparently, there no cause for worry.