It seems Offset and Metro Boomin have some kind of beef with Epic Records.
Shortly after they released their "Ric Flair Drip" video with 21 Savage on Thursday, the producer and Migos member called out the record label via Instagram. Offset shared a story that simply read: "@epicrecords Bad business," while Metro went to his own account to call the company "lame af."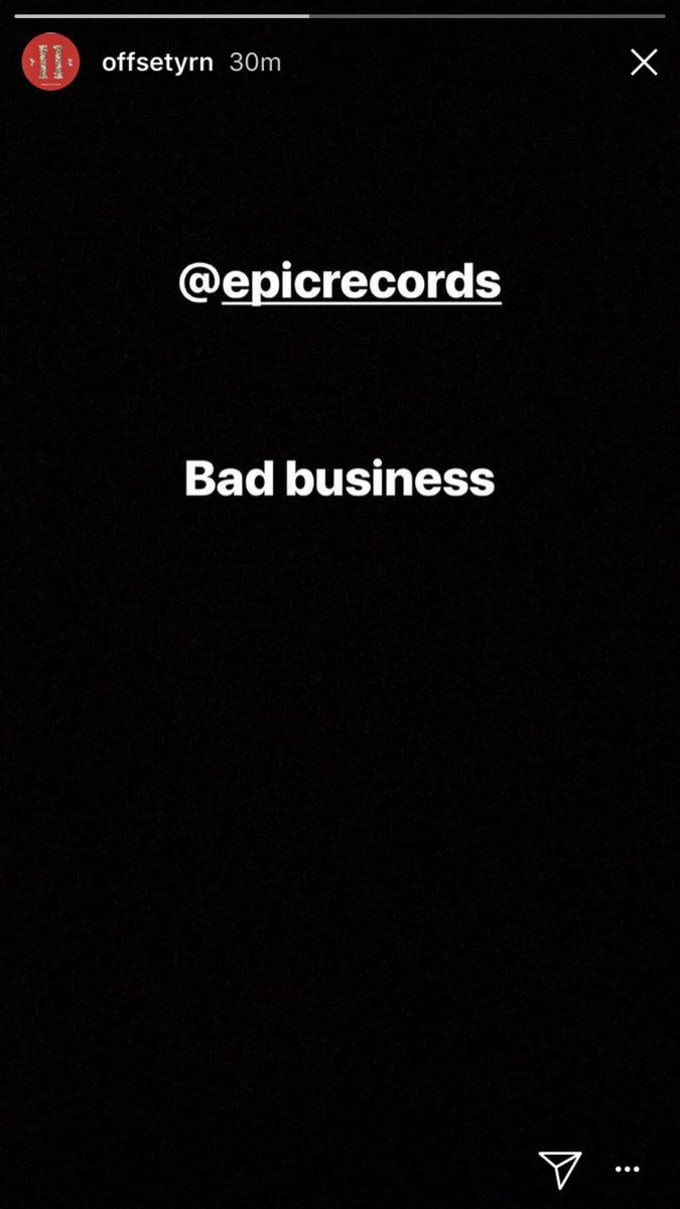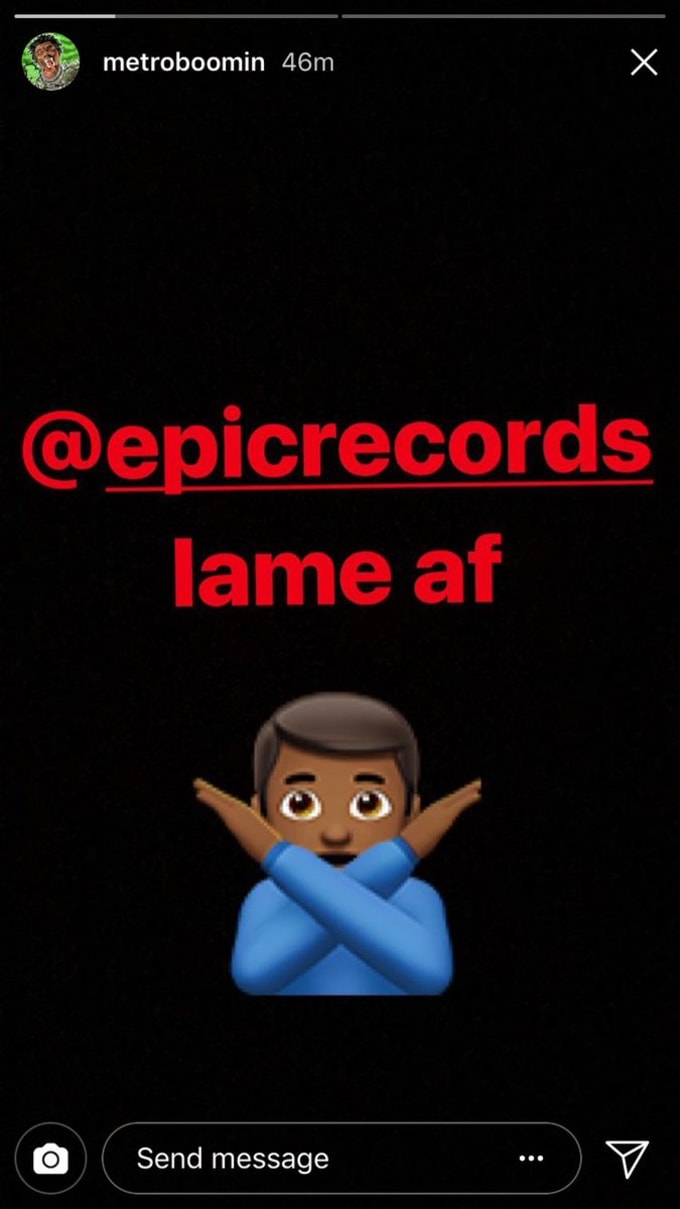 Because the messages didn't provide any details, many fans assume the drama has something to do with the recently released "Ric Flair Drip" visual, or perhaps the entire Without Warning project, which was released via Epic Records in 2017. The surprise drop was a collaborative effort between Offset, Metro, and 21 Savage; however, it should be noted that 21 has yet to make any public statement about the apparent dispute.
We'll just have to keep our eyes peeled for more information.
This isn't the first time Metro has called out a major record label. Back in October, the Atlanta producer issued a warning to other artists about working with Atlantic.
"PSA to producers everywhere," he tweeted. "Don't let Atlantic Records steal your soul. Looking out for you because they didn't look out for us."
He later clarified that his remarks were directed toward Mike Caren, the CEO of Artist Partners Group and the founder of Artist Publishing Group. You can check out his statements below.