Skizzy Mars is back.
Just one month after releasing his "2006" single, the 24-year-old Harlem rapper has come through with another record called "American Dream." The song, which premieres exclusively on Complex, finds Skizzy rapping about his come-up and his experience growing up in an affluent world where he didn't exactly fit in.
"How to make it in America/Real nigga, day one, ain't a lot of us/Mom worked two jobs, it was hard for us/Me and sis made it out, now she proud of us," he raps. "They didn't teach me how to rap in those private schools/Wasn't like my rich friends, had a lot to lose/Less money, less options, a lot of rules."
Skizzy, who attended private prep schools in NYC, said he wanted to put out a track like this for some time; however, it wasn't until recently that he got around to it.
"'American Dream' is a song I always wanted to make but never did for some reason," he told Complex. "One day I went to the studio and decided I was going to tell some of my story and talk my shit for once. Ended up being one of my favorite songs ever."
You can listen to "American Dream" below.
Skizzy is also preparing to kick off his Are You OK? North American Tour this spring. The tour will begin April 7 in Atlanta, and will include stops in D.C., Boston, Seattle, Los Angles, and San Diego, before concluding May 12 in Dallas.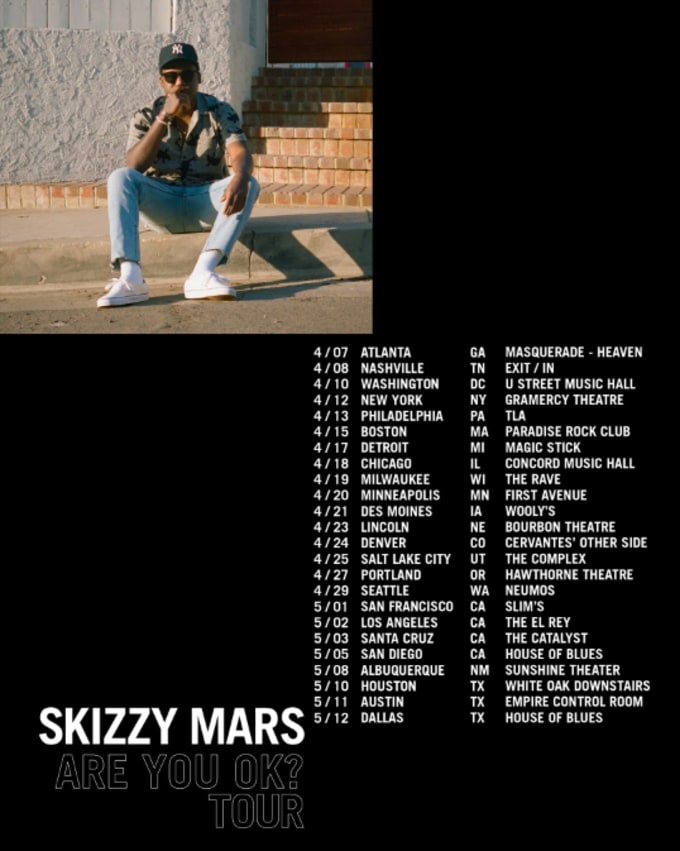 Tickets for the tour go on sale this Friday.