Almost three years after dropping her debut EP Don't Feed The Animals, Toronto artist Kris is back and ready to share more music with the world. She dropped "Too Much Woman" last month, a collaboration with fellow vocalist Saya a few weeks back, and today releases the tender "Rush."
While her older material including Don't Feed The Animals saw Kris flexing her rapping skills, she's showing her prowess as a singer on recent releases, telling Noisey that soulful vocals feel more authentic to her these days: "I feel like rap is almost like an alter ego or shell in a way because before I was feeling more fun and vulgar and stuff, whereas now I'm a little more vulnerable and I want people to feel that...I think this [new] project is mostly going to be slow jams because that's what feels real to me at the moment."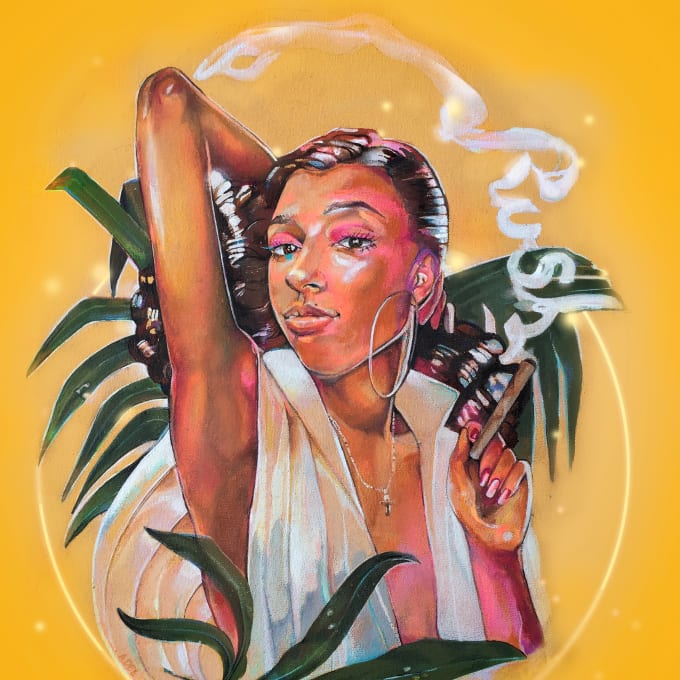 "Rush" explores the intricacies of relationships, and the way we overlook certain things to keep up a facade: "Sometimes you're caught in between what's real and how things may seem / Lying to keep the peace but this ain't no paradise." Kris' autotuned vocals dominate the track, but fans of her rapping are treated to a cheeky eight bars in the middle of the song.
"Rush" was written by Kris and produced by Junia T, with additional production from Lef7y (whom she worked with on Don't Feed The Animals) and engineering by Krinny. The single also received the stunning artwork you can see above courtesy of Alexa Del Sol. Stream "Rush" via Spotify below and be on the lookout for more music from Kris coming soon.