Taylor Swift fans are pretty relentless AF.
Earlier this week, Kim Kardashian posted a throwback photo in which she is seen at Kanye West's "Famous" art exhibit looking at the nude figures, one of which was modeled after the Reputation singer. This image apparently triggered Swifties around the world, causing them to flood Kim's Instagram with rat emojis.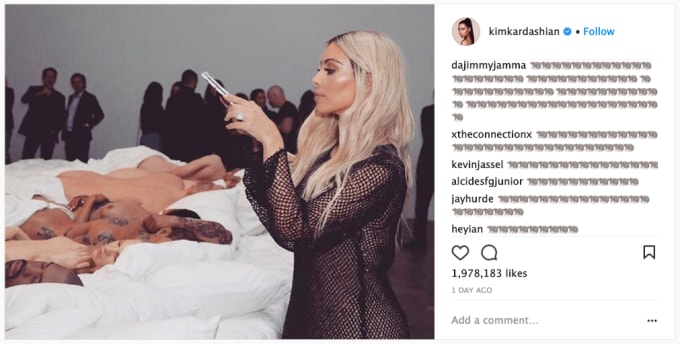 And it wasn't just this picture that was targeted. Most of Kim's recent posts have been hit with rats. Even this innocent childhood photo of Kim and Kourtney wasn't safe. It was endless.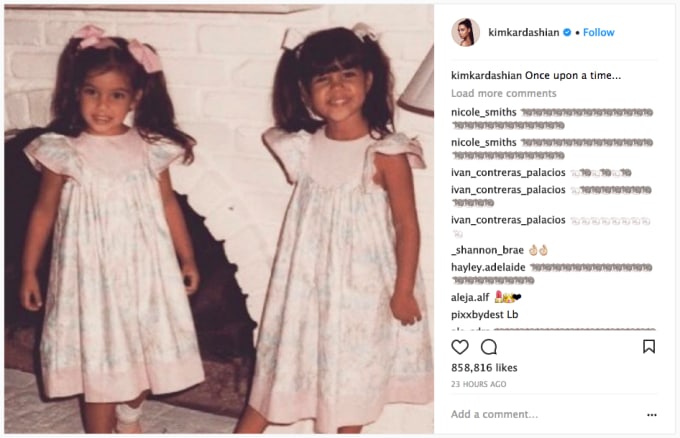 In case you aren't familiar with this ongoing feud between Swift and the Kardashian-Wests, here's a little background: In 2016, Kanye dropped a song called "Famous," which included a line about Swift. "I feel like me and Taylor might still have sex/Why? I made that bitch famous," he rapped. Swift claimed she did not agree to those lyrics. Kanye said she did. It was basically Ye's word against Swift's.
Kardashian eventually shared an audio recording of Swift approving the "might have sex" line. Swift claimed her problem wasn't with those specific lyrics; it was with the term "bitch," which was never mentioned in the recording.
More than a year later, fans are still going at it. Kim and Kanye's base bombarded Swift's Instagram with snake emojis after the recording surfaced. Swift fans reclaimed the snake earlier this year following the Reputation promos; however, Kim chose to block the snake emoji from her account before it got too out of hand.
This all of course first started after Kanye rushed the stage at the MTV Video Music Awards while Taylor Swift was accepting a "moonman" for best female video. Kanye grabbed the mic and said "Yo, Taylor, I'm really happy for you and I'mma let you finish, but Beyoncé had one of the best videos of all time. One of the best videos of all time!"