Are Migos looking to immortalize the awkward moment they shared with Everyday Struggle crew Joe Budden, DJ Akademiks, and Nadeska in a music video they're preparing to shoot this weekend? It certainly looks like it.
On Friday morning, a casting call on the website Backstage started making the rounds, and it features an open call for Budden, Akademiks, and Nadeska look-alikes "for a Migos video shoot." Details regarding the shoot are few and far between in the casting call, and it's unclear what Migos song the video will actually be for. But according to the listing, the video is set to shoot in Atlanta on Sunday.
You can check out exactly what the casting director for the video is looking for from each look-alike below.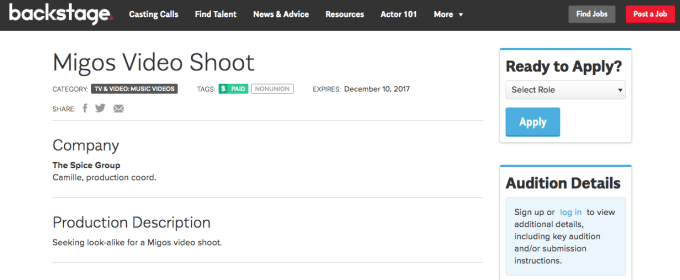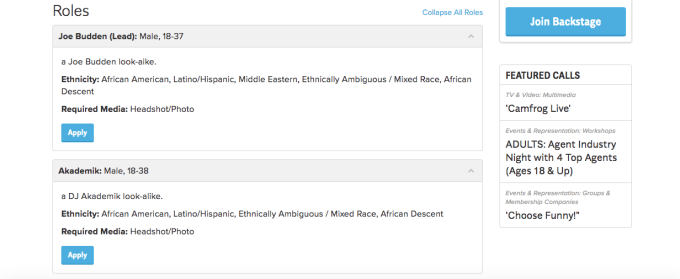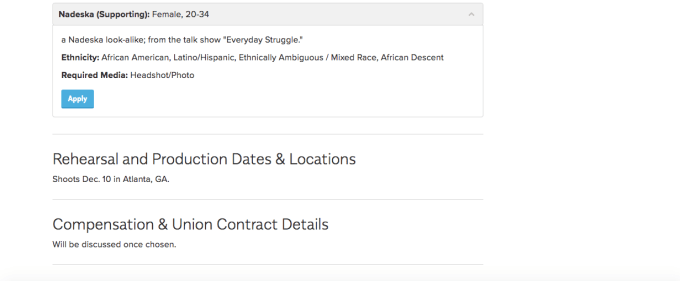 For those who don't remember one of the most meme'd moments of 2017, Migos sat down with Everyday Struggle at the 2017 BET Awards back in June. But the interview was quickly derailed by audio issues. Akademiks and Nadeska struggled to hear Migos while speaking with them on the red carpet, and at one point, Budden stood up and walked away from the interview due to his own frustration with the way things were going. It led to a brief standoff between the two sides and inspired tons of memes in the days that followed. Budden, Akademiks, and Nadeska addressed the heated confrontation with Migos during a subsequent Everyday Struggle episode.
The tension between the two sides dissipated in recent months. But it crept back up again this week when Quavo was heard sending a shot at Budden in a snippet from a song off Quality Control's new compilation, Control the Streets, Vol. 1. "If a n*gga hating, call him Joe Budden," Quavo raps on the track, which is quickly followed up by the ad-lib, "pussy!" Budden addressed the Quavo diss on Thursday's Everyday Struggle episode, which you can watch above.
Complex has reached out to The Spice Group, the company that is in charge of casting the new Migos video, for comment.