40 Glocc Is Reportedly Suing The Game for Over $200,000
The unpaid judgment was over a 2012 altercation.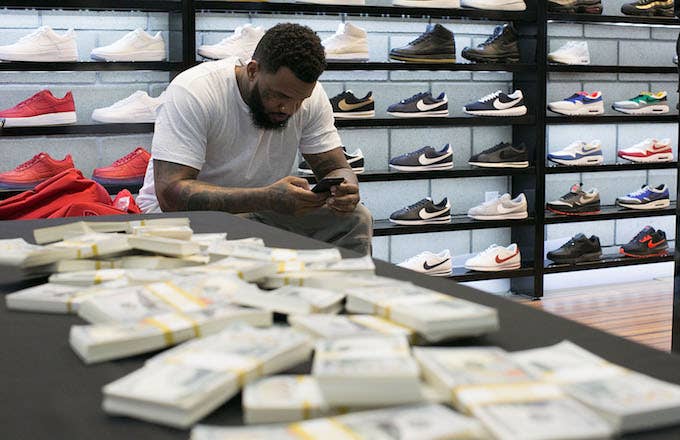 Getty
LOS ANGELES, CA - APRIL 14: Jayceon Terrell Taylor, aka The Game, The Game x Sprayground Collaboration Signing At Shoe Palace attends at Shoe Palace on April 14, 2016 in Los Angeles, California. (Photo by Gabriel Olsen/Getty Images)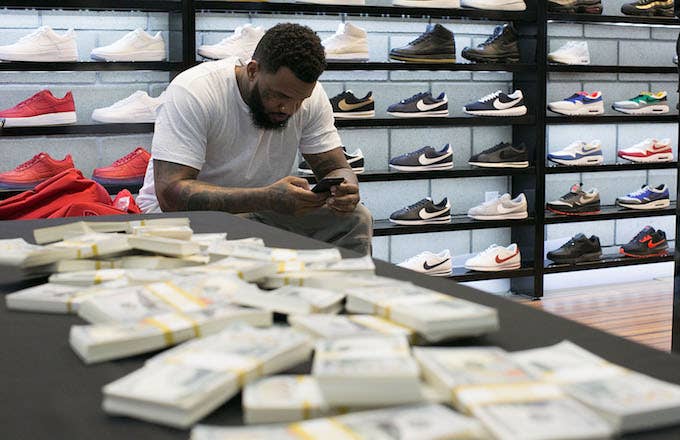 It seems the beef between The Game and 40 Glocc won't die out. According to TMZ, 40 Glocc is suing The Game for over $200,000, which he claims he never received following a lawsuit win against the Compton native. He also accuses Game of conspiring to hide his assets using shell companies, allowing him to disguise ownership of certain business ventures. The two rappers took their beef from the streets to the courtroom after their 2012 altercation in which The Game filmed himself assaulting his rival.
40 originally sued The Game for $4.5 million citing pain and suffering, emotional distress, lost earnings, medical expenses, and other damages. The Game claimed it was in the name of self defense. Glocc also alleged that he was held at gunpoint and jumped by The Game's associates. 
Apparently, the exact judgment The Game was ordered to pay was $196,335.15. However, 40 Glocc says that with all the time that has gone by, the amount has climbed to $216,775.52 with interest.
In February, The Game was sentenced to 120 hours of community service for assaulting an off-duty policeman in 2015. In 2016, he was reportedly ordered to pay Priscilla Rainey, a contestant on his dating show She Got Game, $7 million for sexual assault.