As the annual Grammys arguments started stacking up Tuesday afternoon, Vince Staples entered the fray with a message of indifference. Staples' excellent Big Fish Theory was snubbed in the 2018 Grammy nominees, but that doesn't mean Staples wants to spend his time talking about trophies and debating the merit of award shows at large.
In a series of tweets, Staples said he "doesn't care like that" about the Grammys and quoted a line from his verse on Domo Genesis and Alchemist's "Elimination Chamber" track circa 2012. "Don't talk to me about the Grammys," Staples said, later noting that the tweets in question would be deleted for "aesthetic purposes."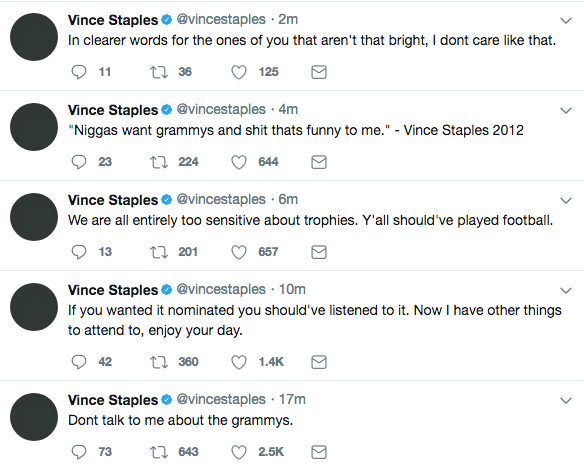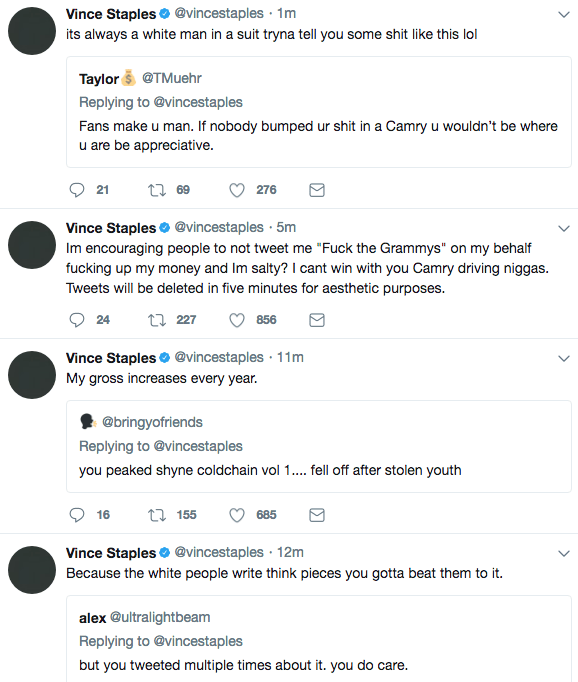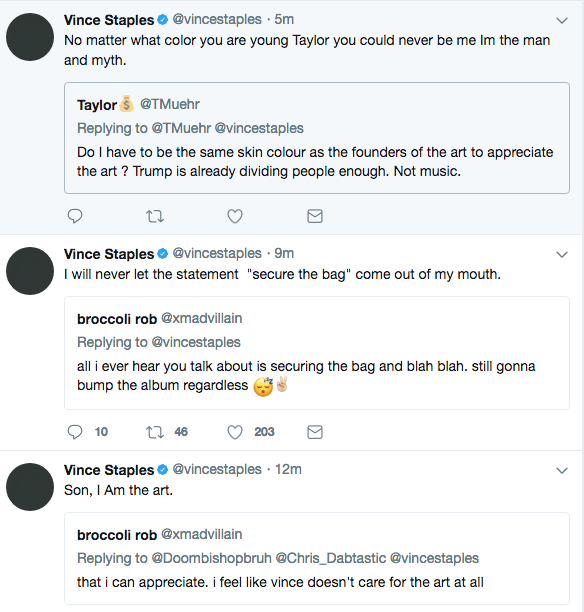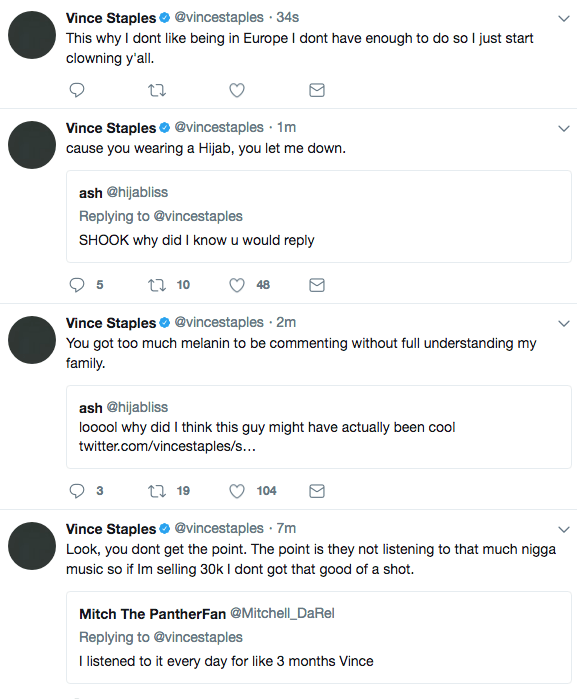 ​​In his final tweet on the topic after responding to a few fans and critics, Staples said GQ writer Mark Anthony Green had called to apologize for him not bagging a nomination and this made him realize that "you people really are about this." Staples also apologized if he "hurt anyone's feelings with my disregard for the trophy."

In a must-read interview with NPR earlier this month, Staples spoke extensively about his views on awards in general. "A Grammy means something specific; it means you're at the pinnacle of creating music," he said. "With that being said, I don't really know if it hits the mark every time because the things that are better don't always win. I don't need any award to tell me that I'm better than everyone else or not better. Differentiation is key to me. I don't really believe in better or worse; it's subjective."
598c8e2af5bcb14beed95697
​Staples will join Tyler, the Creator (whose 2017 album Scum Fuck Flower Boy was nominated Tuesday for Best Rap Album) on the road in January. Check the dates here.