How Ivanka Trump Played a Role in Kanye West Casting Selita Ebanks for 'Runaway' Film
You can thank Ivanka Trump for getting Selita Ebanks the role in Kanye West's 'Runaway' film.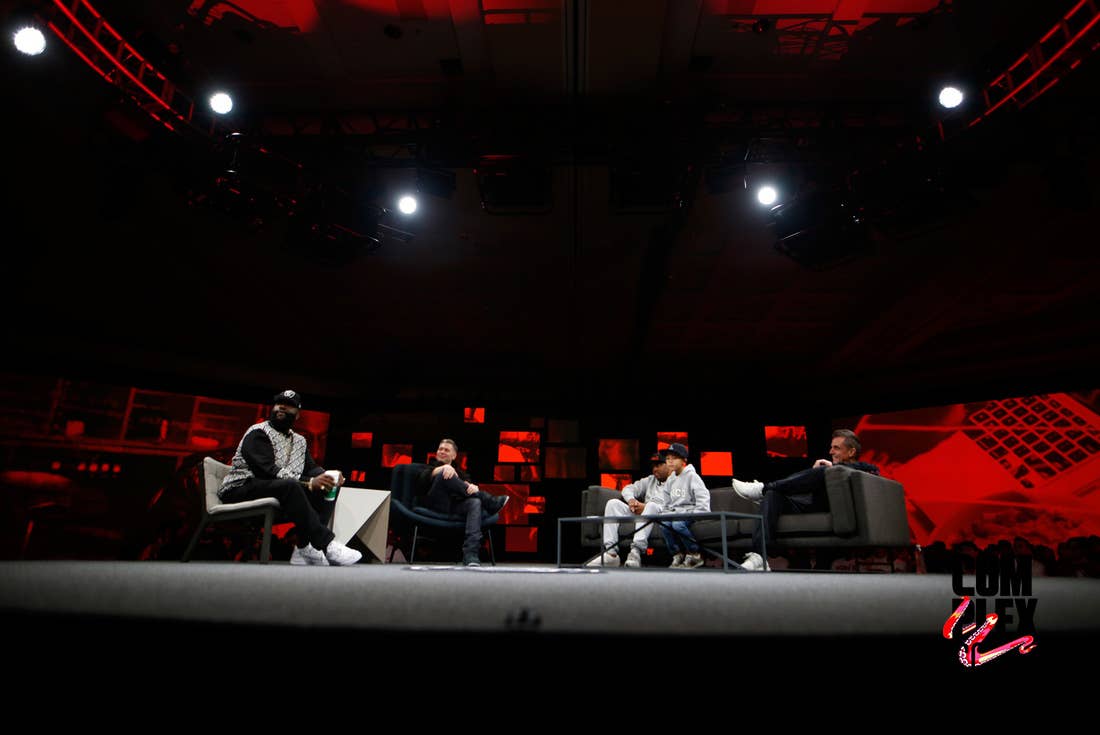 Complex Original
Image via Complex Original/Jacqueline Verdugo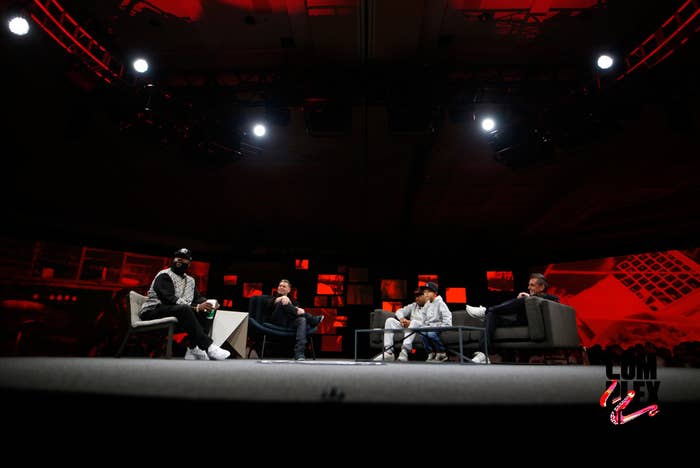 My Beautiful Dark Twisted panel, one of the most anticipated Complex Con(versations) at this year's ComplexCon did not disappoint as the featured participants dropped jewels about Kanye West and the making of his classic 2010 album, My Beautiful Dark Twisted Fantasy.
A big part of the album rollout was the accompanying film, Runaway, which starred Selita Ebanks as a phoenix that Kanye's character (Griffin) falls in love with. During the panel, the model and actress revealed how Ivanka Trump played a role in her landing the gig.
Ebanks said she first met the Chicago rapper/producer in 2006 on the set of the video shoot for Pharell's "Number One." A few years later, Kanye emailed her and asked her to dinner, which also included another guest: Ivanka. 
According to Ebanks, Kanye brought up plans to do a film, and Ivanka asked who he had in mind to play the phoenix. 'Ye didn't know, so Ivanka suggested he cast Ebanks. As they say, the rest is history.
Rick Ross, Mike Dean, director Hype Williams, Malik Yusef, and Consequence (along with his son Caiden) also joined host and Complex's Editor-in-Chief Noah Callahan-Bever for a lengthy discussion that included the below gems:
Dean revealed they were still finishing up MBDTF when the Watch the Throne sessions began.
Yusef fought with Kanye to get a sample of Muhammad Ali ("the champ is here!") on "All of the Lights" (when it was initially known as "Ghetto University"), but lost the battle. He ended up contributing to the final hook, which he said was partially inspired by his son's first word being "light."
Everyone agreed that MBDTF was Kanye at his most vulnerable given what took place beforehand—the infamous Taylor Swift VMAs incident. Yusef, who met with Kanye two days after it happened, firmly believes that moment made Taylor famous. "Tell me when I'm wrong," he said.
While Consequence didn't get too into detail, he said "Monster" started out completely different than where it ended.
It took a few takes before Kanye was satisfied with Ross' verse for "Devil in a New Dress." The MMG head honcho said he played Kanye a verse after 'Ye returned to the studio from hooping. Kanye's reaction? He looked at Ross and walked out of the studio. Ross spent two more hours in the studio to fine-tune his verse, which finally got the 'Ye approval. 
Williams, who wrote the script for Runaway, said the film was originally titled Lost in the Woods.
Keep it locked to Complex for more coverage from ComplexCon, and read our 2010 cover story with Kanye West here.