Most people know Brace as an accomplished DJ, but he's also an award-winning producer known for bridging the gap between beatmaking and turntablism. He recently dropped Apatheia, the follow up to the Juno-winning Nostomania, and the experimental album is worth a listen for something a bit different than your average instrumental album.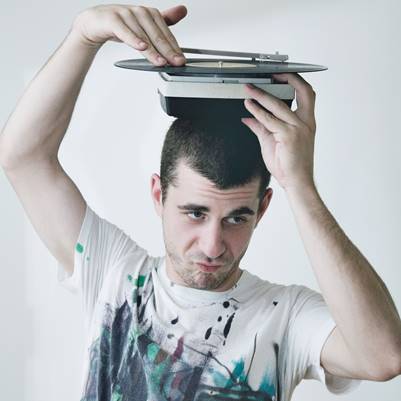 The project is comprised of nine tracks with contributions from Lolly Bone (Milk & Bone), Vekked (7X World DJ Champion) and Kabanjak (ESL Recordings). Scratching sounds and vocal samples over the beats, Brace showcasing the musical aptitude of the turntable with the same flair that saw him reach the podium a number of times at the world's biggest DJ competitions including the DMCs and, more recently, A-Trak's Goldie awards. 
In additon, each track has an accompanying painting which can be viewed here. Brace performs tonight in Regina at The Owl and tomorrow in Calgary at Beat Drop during the day, and The Night Owl later on at night.