YG Reminds Everyone He Dissed Donald Trump Over a Year Ago
Eminem ethered Trump during his BET Hip Hop Awards Cypher, but YG dissed him first.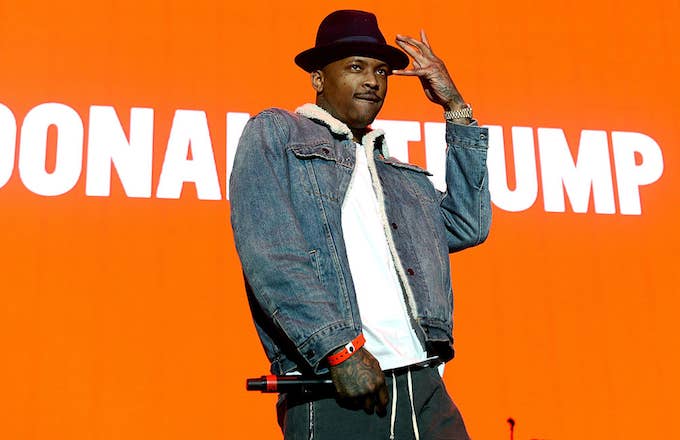 Getty
YG performs onstage during Power 106 Cali Christmas at The Forum on December 2, 2016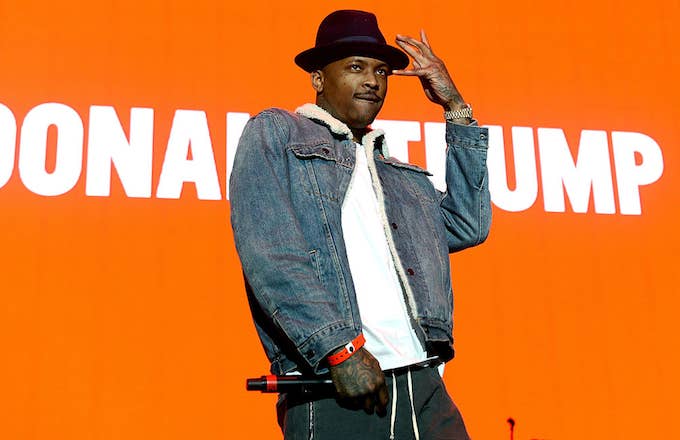 YG wasn't too impressed by Eminem's now-viral BET Hip Hop Awards Cypher. You know, the one in which Em referred to POTUS as "Donald the bitch" and a "racist grandpa." Well, it turns out YG was pissed off that the Detroit rapper was getting so much praise for blasting President Trump—especially because he did the same thing back in 2016.
"So we don't get no credit for dissing TRUMP a year ago?" YG wrote on Twitter. "Mann, FUCK TRUMP 4reals tho. Fuck this internet shit. It's really fuck em."
YG and Nipsey Hussle dropped a Trump diss track aptly titled "FDT" (Fuck Donald Trump) back in March of 2016. Much like Eminem's recent freestyle, the track included many memorable lines directed at the then-presidential candidate: "I'm 'bout to turn Black Panther/Don't let Donald Trump win, that nigga cancer/He too rich, he ain't got the answers," the Compton native rapped. "He can't make decisions for this country, he gon' crash us/No, we can't be a slave for him."
YG also took the time to throw jabs at Dallas Cowboys owner Jerry Jones, who threatened any player who kneeled during the national anthem. The series of tweets have since been deleted. YG later blamed the rant on the alcohol.
You can check out the posts below.