Post Malone Says Recording With Kanye West 'Is Like Working With Jesus Christ'
Yeezus saves, as Post Malone offers Kanye West the ultimate compliment.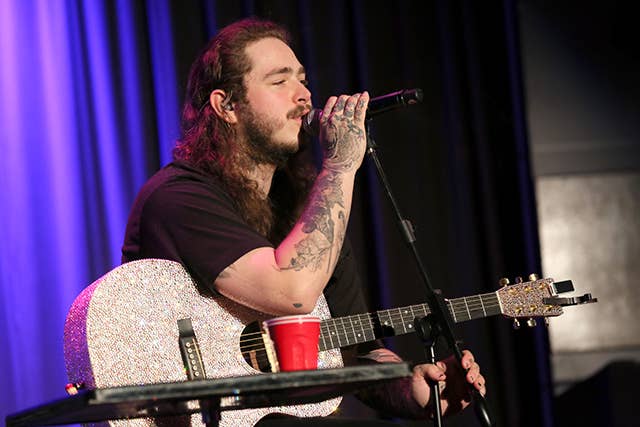 Getty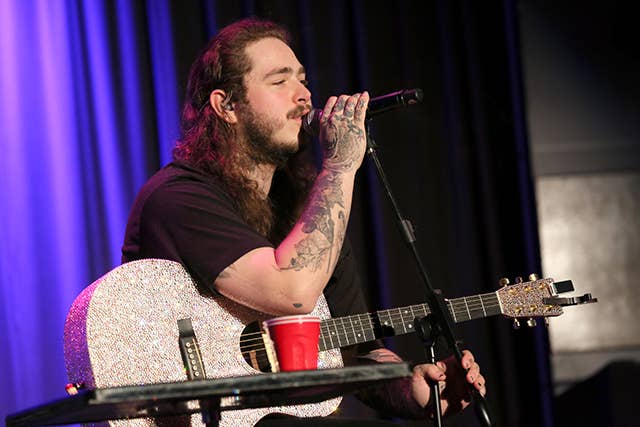 Post Malone saw his stock rise with the single "White Iverson" peaking at the No. 14 spot on Billboard magazine's "Hot 100" chart. That success and a chance meeting with Kanye West at Kylie Jenner's birthday party led to him contributing to at least one of West's The Life of Pablo recording sessions.
West rarely appears to be lacking in the confidence department, as his 2013 album Yeezus contained the track "I Am a God." As it relates to comparing the multi-platinum rapper, producer and designer to a deity, Posty appears to have taken things in a similar direction after working with West on the track "Fade."
Dylan Fleming was on hand for Posty's session with the Grammy Museum earlier this week, and in a report for HipHopDX, Fleming relayed some quotes showing just how highly Post Malone thinks of Kanye with the following exchange:
"Working with Kanye is like working with Jesus Christ," to which Goldman replied, "I'm sure Kanye thinks that." Malone went on to say West is like a stepfather — you're afraid of him, but you love him.
In this case, the Goldman mentioned would be Grammy Museum executive director Scott Goldman. One would assume Goldman is at least vaguely familiar with West after he said the "Grammy awarding system is way off and completely out of touch" during the same 2016 tweet-storm that alleged the Grammy academy liked their "black people a certain way."
There was also the small matter of West pretending to bumrush Beck Taylor Swift-style at the 2015 Grammy Awards without having actually listened to Beck's album.
Make what you want of Goldman's perceived opportunity to get in a subtle dig at West's expense. 
As for Malone, you can read the full recap of his Grammy Museum session at HipHopDX, including how he handled being the opening act for Justin Bieber's Purpose Tour.