Rapper and producer Joseph Chilliams has teamed up with fellow Chicago MCs Noname and Supa Bwe for "Kale," the latest single from his debut project, Henry Church. The song "is about vegetables," Chilliams said. "It's a middle finger to Lil Bow Wow and aspects of the industry we disagree with. A song about holding down loved ones and loss and being as black and excellent as we can be at all times."
A founding member of PIVOT, alongside Saba, Chilliams' new music follows memorable 2016 appearances on Saba's "Westside Bound 3" and Noname's "Forever."
"Noname and I have good friends for years now," Chilliams said. "We've always loved each other's work but never did any songs together. Noname knew I was working on a tape and hit me out the blue one day like, 'Let's rap.' I started writing the hook the second I got off the phone with her. I already had the beat and really wanted to hear her over something turnt. I knew she would go crazy." Her verse is absolutely blistering, with a kind of stone-cold swagger that might surprise even her most dedicated fans.
About Supa Bwe's contribution, Chilliams said, "I performed the song sans Noname at a Saba show knowing that there were a bunch of artist in the crowd I'd love to work with. I extended an invitation to all the artists in the room and saying that this next song is crazy and there's a lot of artists in the room I'd like to get on this track. The audience went nuts for it. I forgot the words during the last hook and they knew the words already. It was gold. Supa saw this and asked me to get on the song after my set."
Check out "Kale" and look for Chilliams' upcoming album Henry Church, out Aug. 24. (Peep the artwork and tracklist below.) And if you're in Chicago, check out his headlining release party show at Schubas on Aug. 28.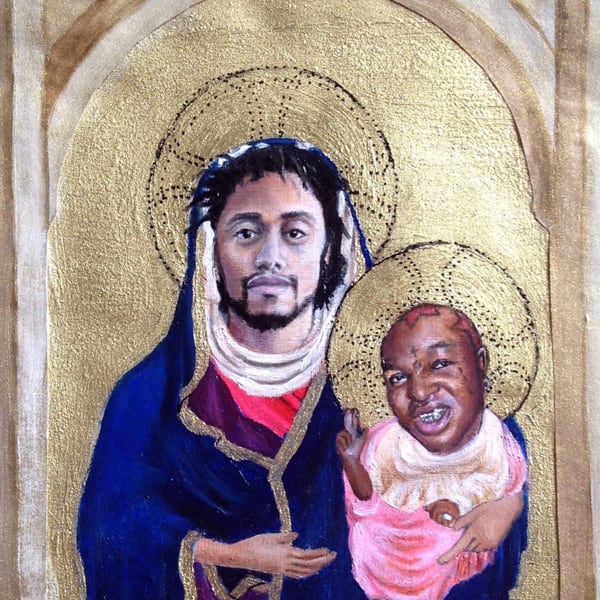 01. Opening Theme
02. Fergie
03. Buck (f/ MFnMelo)
04. Shake My Ass (f/ Jamila Woods)
05. Kale (f/ Noname and Supa Bwe)
06. FN-2185 (f/ SKYLR and Sen Morimoto)
07. Mr. Socko
08. Come Home With Me (f/ Kiara Lanier and Add-2)
09. Werewolf (f/ Kevo B and Saba)
10. Toothbrushes (f/ Sen Morimoto)
11. How To Not Be Memphis Bleek (f/ Raych)
12. B2KK
13. Charlie Murphy (f/ DinnerWithJohn)