Vancouver production duo Live Evil has built their name off their remixes and live production performances, but today are offering up an original production effort which we are premiering here on Complex. "Throw It" is a bouncy, West Coast banger, so it's fitting that the track features vocals from HBK gang founder and Bay Area native P-Lo (whose new project is well worth a listen, if you haven't taken it in yet). 
Live Evil is made up of producers/DJs Marvel and Kutcorners, who have both been mainstays in Vancouver's music scene from time as individuals, as part of the DJ crew The Freshest and as Live Evil, their side project which has up been primarily focused on live shows that mix production with turntablism, deconstructing and constructing beats right before the audience's eyes (and ears).
The P-Lo collaboration came about by a simple cold call after the guys heard that P-Lo was coming to Vancouver on his "More Than Anything" tour. Marvel reached out to David Ali (also manager to Kehlani) to see if there was any interest on P-Lo's end to get into a studio while in Vancouver; sure enough he was down, and the rest is history. "We had made the beat just a day or two prior," the guys share about the process. " (We) got a session lined up and had this song wrapped in about four hours time. P is truly a pro."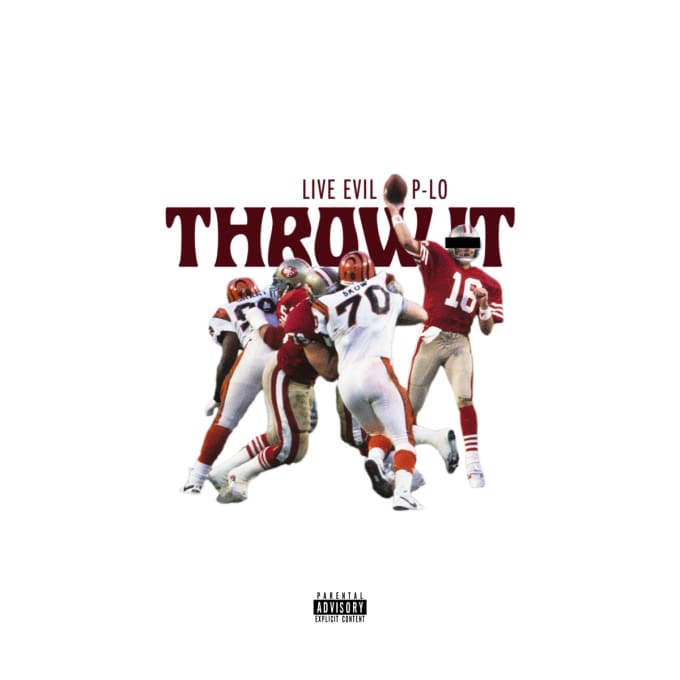 While "Throw It" is an original production, Live Evil is still very much a live performance project:  "The idea is to perform as a duo with a focus on live production and remixing," share the guys, noting that their 2016 cut "Bang That" was their first original cut. "We are focusing on making more original tracks to wrap up an EP later this year."
If you're in the Los Angeles area in November, be sure to peep Live Evil at Low End Theory on September 13 where they will be breaking down (and building up) "Throw It" among other choice cuts. You can also purchase "Throw It" on iTunes now.