Skrillex has been expanding his reach over the last few years when it comes to collaborators, with work on Justin Bieber's commercially successful and critically acclaimed 2015 album Purpose, as well as hitting the studio with Incubus for their new project 8. His latest collaborator may seem like it came out of left field, but there's some history here.
"Would You Ever" finds the OWSLA boss linking up with Jason "Poo Bear" Boyd, a behind-the-scenes songwriter and producer who is best known for co-penning some of Bieber's biggest hits. One of note: "Where Are Ü Now," which Skrillex co-produced. 
Poo Bear counts "Would You Ever" as his first official single, and it's fair to say he came out the gate strong with this one as Skrillex's dance-ready backdrop fits his full vocals and emotion perfectly. The video is equally entertaining and features professional longboard dancer Milan Somerville a.k.a. the Hairy Longboarder taking center stage for a musical therapy session on wheels.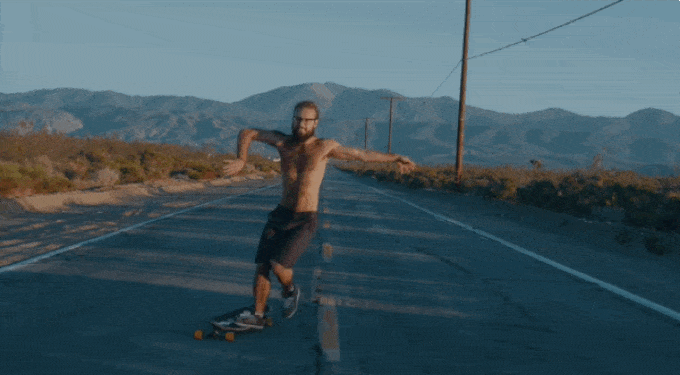 I wish had those moves on two feet. On a longboard? 🙃
The song collaborators also pop up throughout the video, with Skrillex getting turnt to his latest creation. Go 'head, Sonny.
Would I ever stop listening to this bop? Don't count on it.
Check out the video above, stream it below, and grab the song on iTunes.