Childish Gambino's 'Redbone' is Certified Double Platinum
"Redbone" crosses the two million digital mark as Childish Gambino's hit single also enjoys its highest week on the carts.
Getty
Image via Getty/Taylor Hill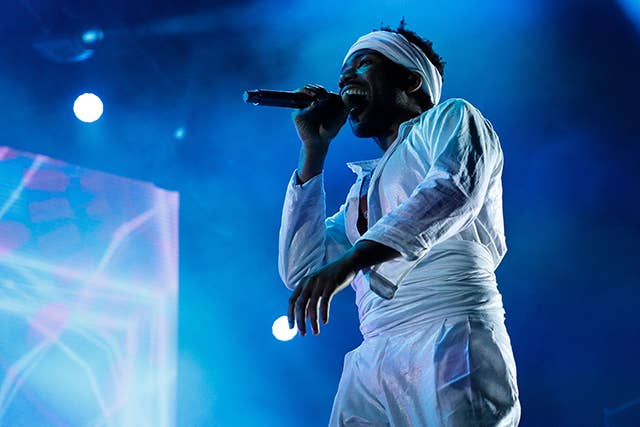 When Donald Glover casually mentioned retiring the Childish Gambino moniker during his Governors Ball performance in June, part of his rationale was that "Redbone" was proof he had eclipsed the punk aesthetic and attained a certain level of mainstream acceptance.
"As much as "Redbone" is a punk song because it's a gospel song that's on the radio, I'm like there's only so far you can go before you just are the radio," Glover told HuffPo.
While the statement "you just are the radio" is ambiguous, there is one easily measurable metric that supports Glover's opinion: The Recording Industry Association of America certified the single "Redbone" as double platinum earlier this week. The two million digital units moved are a combination of physical sales, terrestrial radio plays and digital streams.
"Redbone" currently enjoys its highest position on Billboard's Hot 100 singles chart at No. 14. In terms of staying power, "Redbone" has been on the chart 31 weeks.
Glover was also the beneficiary of some viral support thanks to the "Redbone Challenge" and the "Chuck E. Cheese Challenge" further boosting the track's popularity online.
In addition to "Redbone" digitally crossing the two million units mark, the Childish Gambino singles "Hearbeat" and "3005" have each previously been certified platinum. Earlier in July, Gambino's 2016 album Awaken, My Love!—which contained "Redbone"—was certified gold.