Anonymous Woman Details Allegedly Being Lured by R. Kelly
Another anonymous woman steps forward, claiming R. Kelly attempted to lure her to California with promises of fame and wealth.
Getty
Image via Getty/Tim Mosenfelder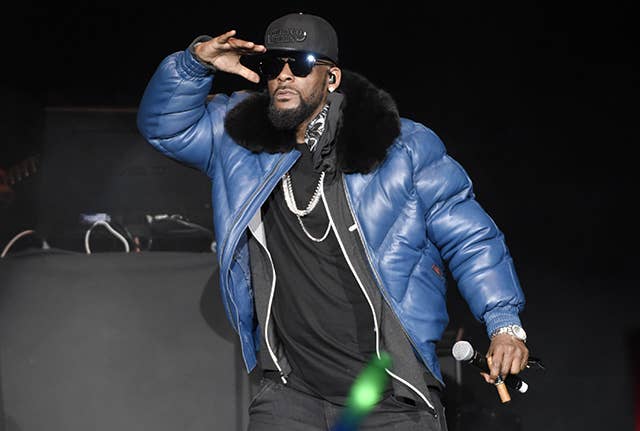 R. Kelly has been in the midst of a P.R. nightmare, after Buzzfeed News ran a story by Jim DeRogatis last week with the headline, "R. Kelly Is Holding Women Against Their Will In A "Cult," Parents Told Police." The piece detailed concerns from parents who alleged their daughters were in a "brainwashed" environment with Kelly.
Since the accusations became public, a rep for Kelly told TMZ, "Mr. Kelly unequivocally denies such accusations and will work diligently and forcibly to pursue his accusers and clear his name."
In the meantime, a woman from the Buzzfeed News report identified as Jocelyn Savage took to TMZ and refuted reports that Kelly was holding her captive. Savage also refused to disclose where she was located, but said she was "totally fine and happy."
However, another woman who chose to remain anonymous, corroborated elements from DeRogatis' report Sunday. The unidentified woman told TMZ she met Kelly on his The Buffet tour while she was 20-years-old.
"She says R. Kelly gave her his number and the two exchanged calls and texts, and he promised to help her become an actress/model," the TMZ report reads. "He invited her to his Georgia home and told her to 'wear something sexy.' She claims she brought a friend, but it got real creepy—no phones were allowed and suddenly she was escorted to R's bedroom."
The woman says Kelly offered her a one-way ticket to Los Angeles and warned her not to bring a friend again. She says she felt uncomfortable and ultimately declined after her mother advised her to cancel the second meeting with Kelly.
This is not the first time R. Kelly has faced allegations of inappropriate relationships with underage women.
In 1994, Vibe magazine printed what appeared to be a marriage certificate showing Kelly and Aaliyah had been married in Rosemont, Illinois. Neither Kelly nor Aaliyah would ever publicly confirm or deny the validity of the document.
Kelly was acquitted on 14 counts of child pornography in June of 2008 after a VHS tape surfaced of a man at least one witness of the prosecution identified as Kelly having sexual relations with a girl believed to be 14-years-old at the time.