Toronto artist a l l i e is back in a big way with her new single, "Bad Habits," which is out today on all digital streaming platforms. The dreamy track features glittery, keyboard-driven production by frequent collaborator Birthday Boy — the perfect canvas for a l l i e's lush vocals as she takes listeners on an emotional journey of losing control and falling victim to "bad habits."
The single is the first off her forthcoming debut album Nightshade which will release on July 21 (and is available now for pre-order on iTunes). The 10-track offering will be a l l i e's most robust offering yet, and features collaborations with some of Canada's top talent including Harrison, 2nd Son, River Tiber, The Kount, Sunclef and MiddleEast.​ While you stream "Bad Habits" above, read on for some insight from a l l i e about how the album came together and some of the inspiration behind Nightshade.
What can you tell us about the name Nightshade, and the creative direction for the album?
I named the album after the Nightshade family of plants. They have interesting roots in folklore and the human imagination, especially the mandrake. It can be used as a medicine, a hallucinogen, or a poison. I was really striving for balance with this album, and the mandrake root symbolized balance to me. A little bit can heal, a bit more and you'll trip, a little more and it kills you, it just depends on the dose. For the artwork I wanted to create a surreal world of my own. I also wanted to evoke a sort of mythological goddess energy, because I felt a lot of powerful feminine energy around me while I was making this project.
Sonny Digital has recently spoken out about producers getting more credit for their work. What can you tell us about the producers you worked with on this album, and what was the creative process like? 
It's so important to me that everyone gets credited properly. Producers constantly get screwed over, so I'm all about giving them as much cred as possible. The process really depends from song to song. Most of the time producers will send me a rough beat and I'll write on top of it. Then I might change the arrangement of the production to suit what I'm doing, but I also love building things from the ground up.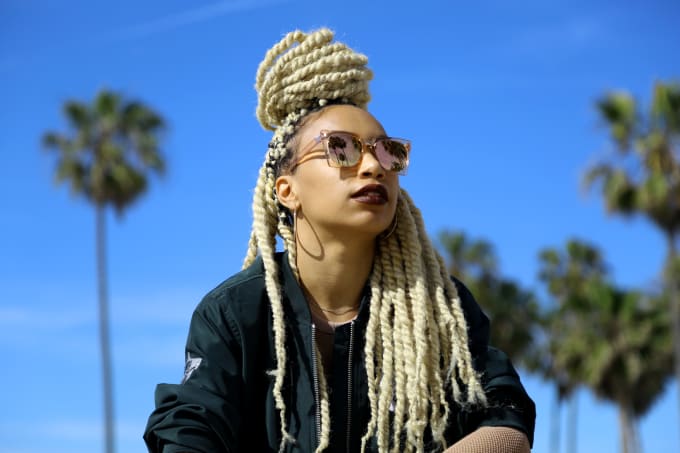 Toronto has a great reputation of being a musical hotbed but do you think there are challenges to making music here that don't get talked about? What have been some of your struggles as an artist?
I think everyone has eyes on Toronto music right now, but we don't necessarily have the infrastructure to support the huge amount of talent here. I think the city needs to catch up with how quickly the music scene is growing and figure out how to support and nourish it properly.
Do you identify as a "Toronto" artist? Do you think the city has shaped you, or are you more shaped by experiences, traveling, people and what not?
I grew up in Toronto so I do identify super strongly with it, but I don't think my sound falls in the "Toronto sound" category. I've traveled a bit, lived in Montreal for a bit, so I feel like that gave me some eclectic qualities and made me want to explore different things.
You come from a musical family and your dad is a reggae musician. Were you always into music and did you know this was your calling?
I've always loved music but it didn't feel like a calling for a long time. Growing up I was really into gymnastics, and writing short stories and poetry. I was too shy to sing in front of people, so for so long it was like this secret hobby. It still trips me out that this is what I'm doing now.
Any plans to make any reggae music or collaborate with your Dad in the future?
Never say never!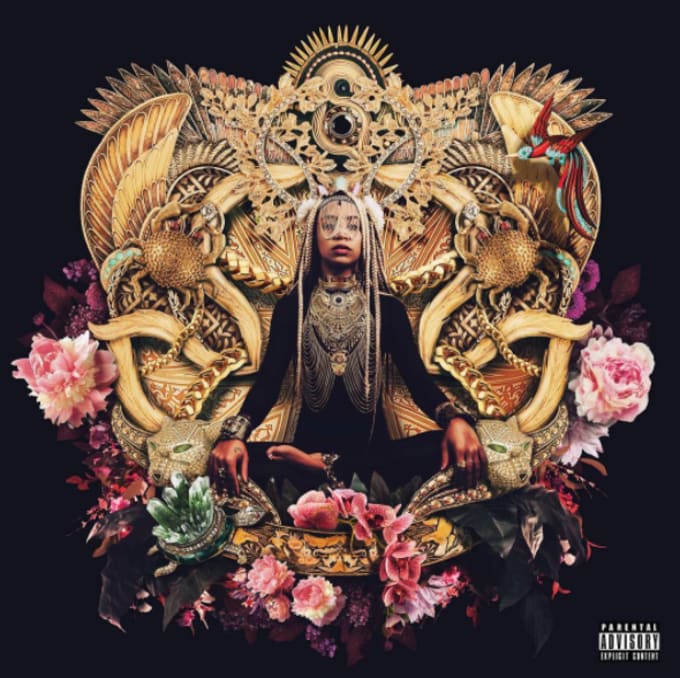 Nightshade is your debut album, and at 10 songs it's more than double the length of your last EP Moonlust. What was it like putting together a full length project for the first time?
It was wild and I'm already nostalgic for the process. It was such a beautiful, organic process. I didn't rush. I only worked with friends. I did a lot of re-writing and cut a bunch of things. It was very healing, very chill, and other times very frustrating. I learned so much.
You've collaborated with Harrison, River Tiber, Charlotte Day Wilson and Birthday Boy on your new album. Are there any other artists in Canada you'd like to work with? What about across the world?
I got to collab with so many amazing people on this project which was so inspiring, but right now I'd actually like to get into production mode and see what I can create on my own. But Pharrell will forever be my dream collab.
If a genie granted you three wishes in regard to your career, what would they be?
Travel, travel, travel!