Kodak Black Has Been Released From Jail
Kodak Black was released from jail Monday morning.
Kodak Black has been released from Broward County Jail. Sun Sentinel reporter Brett Clarkson shared an automated message he received regarding Kodak Black's release, noting that the release had not yet been confirmed.
XXL has since confirmed the rapper's release through a representative at the Broward County Sheriff's Office. In a statement provided to Complex, Atlantic Records noted Black has his sights set on recording new music now that he's out. "We are very happy to have Kodak Black home," the statement read. "He is so thankful for all of the support he has received and is looking forward to recording new music for his fans and complying with the terms of his probation.   
The Painting Pictures artist was apparently quick to jump on Instagram Live following his release: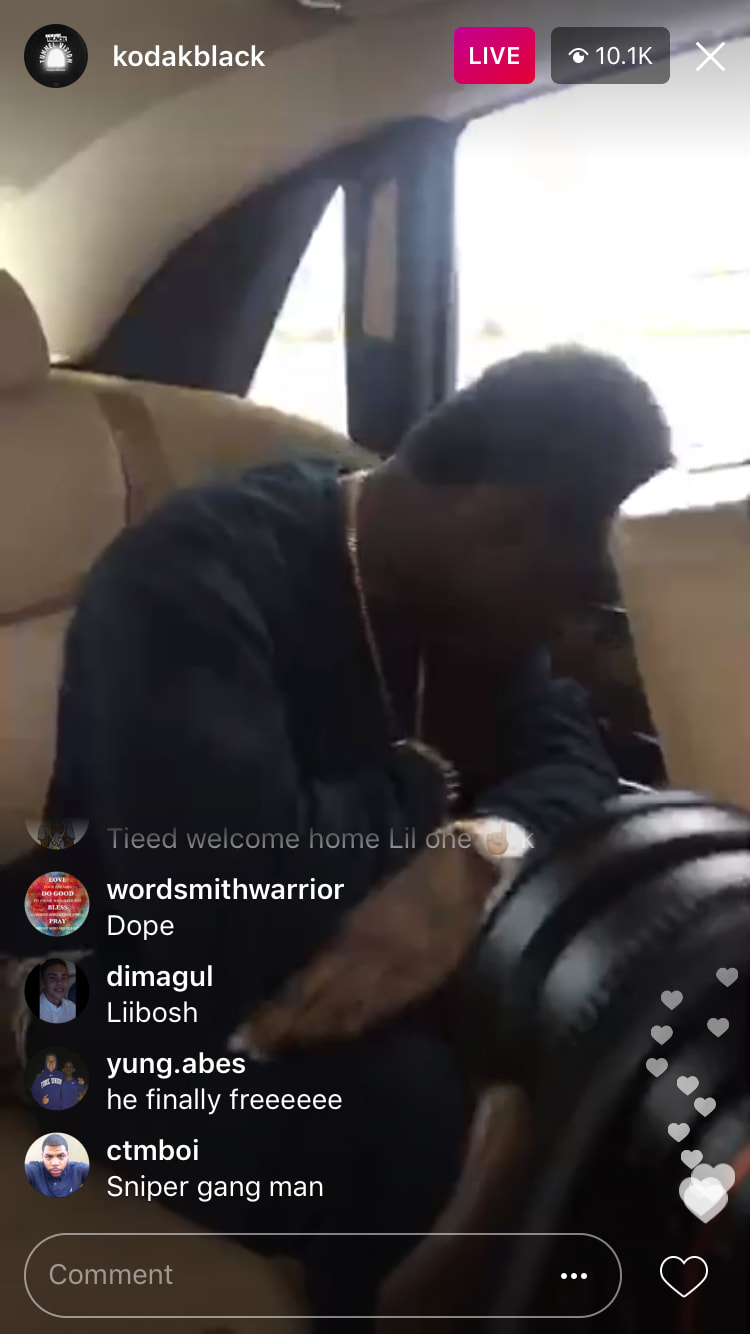 In May, Kodak Black was sentenced for violating the terms of his house arrest. Black violated his house arrest terms by attending a boxing match, visiting a Miami-Dade strip club, and "other places" without prior authorization of a probation officer. Though he was sentenced to jail time for the violation, he was also given the opportunity to be released within 30 days upon successful completion of a life skills course. Prior to the sentencing, Black fired two of his attorneys.
In a separate case, Kodak Black is accused of sexual battery against a woman in a Florence, South Carolina hotel room following a show. In the arrest warrant, Black (Dieuson Octave) is accused of forcing the victim "onto the bed in the room and then onto the floor of the room." Black is also accused of biting the woman. A sexual assault kit, the Sun Sentinelreported in November, confirmed the victim's injuries.
Black was removed from Future's Nobody Safe Tour in April.