UPDATED 4:05 p.m. ET: Thug confirmed the cover art for his new album by sharing it on Instagram, which may mean the tracklist that surfaced is also authentic. June 16 can't come soon enough.
See below for original story.
There are few rappers who could get away with naming an album as a play off a cosmetic brand, but Young Thug isn't your ordinary rapper. He's one of the biggest shape-shifters in hip-hop, and up next comes a full-fledged singing album expected to be executive produced by none other than Drake.
The album's drop date might be approaching quickly, because a French website appears to have gotten their hands on the cover art and the full tracklist for the album, Beautiful Thugger Girls. Though you have to be skeptical about any information that don't come direct from the source—people are extraordinarily good with Photoshop these days—all signs point to this being authentic.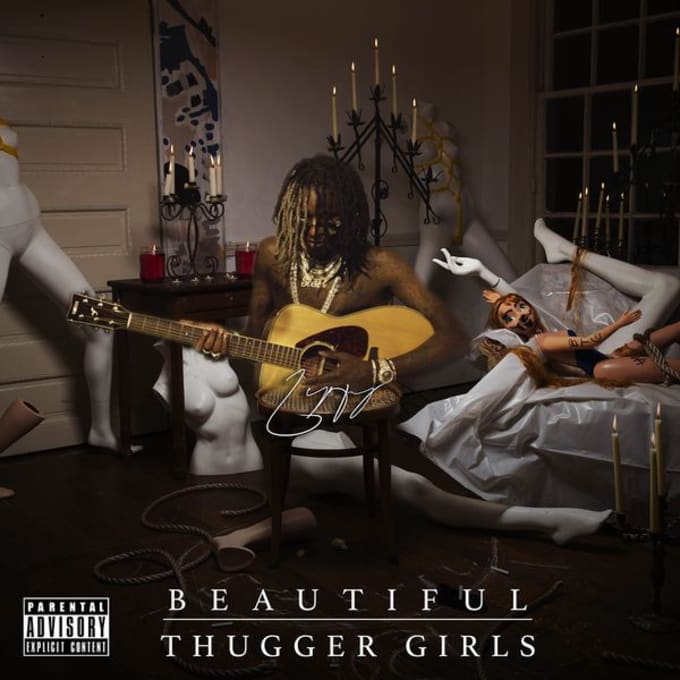 Millie Go Lightly, the London-based singer who is listed as the first feature on the album, has liked a string of tweets from fans excited about her placement on Beautiful Thugger Girls. She also sent out a coded Tweet of her own, hinting she is indeed involved with Thugger's new project.
Easy Breezy Beautiful British Girl 💇🏼😚🇬🇧

— Millie Go Lightly (@milliegolightly) June 13, 2017
Jacquees, another one of the listed features on the rumored tracklist, shared a similar message on his Twitter page. When two of the five artists listed as features on the album openly embrace the rumor, you can feel pretty good about the chances of it being authentic.
Beautiful Jacquees Girls...

— Jacquees (@Jacquees) June 13, 2017
We reached out to a rep of Young Thug for comment on the matter, and we'll update this post if and when we hear back. Check out the rumored tracklist below, which boasts additional features from Future, Snoop Dogg, and Lil Durk.
1. Family Don't Matter (Feat. Millie Go Lightly)
2. Tomorrow Til Infinity
3. She Wanna Party
4. Daddy's Birthday
5. Do U Love Me
6. Relationship (Feat. Future)
7. You Said
8. On Fire
9. Get High (Feat. Snoop Dogg & Lil Durk)
10. Feel It
11. Me Or Us
12. Oh Yeah
13. For Y'all (Feat. Jacquees)
14. Take Care