Did Vince Staples Announce the Release Date for 'Big Fish Theory'?
It's officially time to go crazy.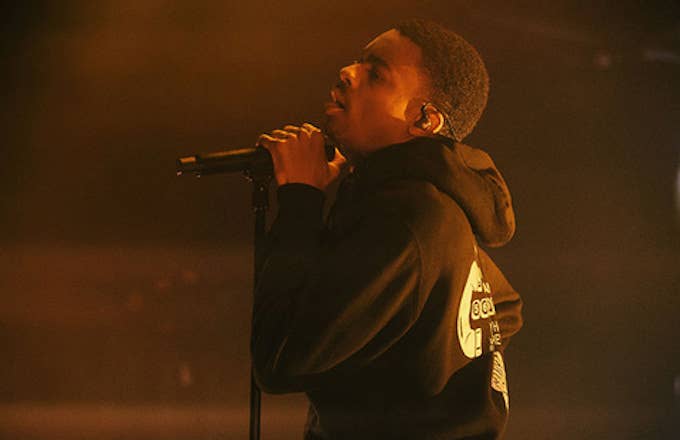 Getty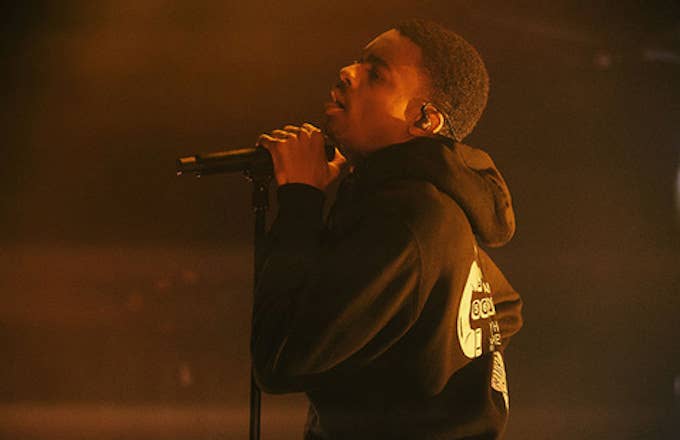 On Saturday, Vince Staples gave us a bit of a teaser, sharing the following message on Twitter. 
What could that have possibly meant? On Mother's Day, we got our answer. Staples officially announced a date for his upcoming album, Big Fish Theory, and it's just around the corner. 
In an interview with Complex last month, Vince provided some details surrounding his upcoming second studio effort. "I don't think this album was a learning process itself as far as the creation of it," he said about creating the album. "I just think it was a culmination of things I had been learning over the past few years, and coming to an understanding. Often times, music becomes a coping mechanism for people." When asked about the meaning behind Big Fish Theory, he said, "It encompasses things: Being larger than life in a smaller world, so to say. How rappers are perceived and perceive themselves."
Even though Staples gave us a specific date and time for what could be Big Fish Theory, it's important to not get your hopes up. Now, if this is anything like Kendrick Lamar's April 7 announcement, we might be getting a pre-order link or a new single. Either way, it's great news to hear Vince finally releasing a new full-length album after he left us wanting more following the seven-track Prima Donna EP which dropped late last year.