Action Bronson: 'Put My Motherf*cking Album Out'
Action Bronson is demanding someone to put his new album out, but it's not entirely clear who he's directing his anger at.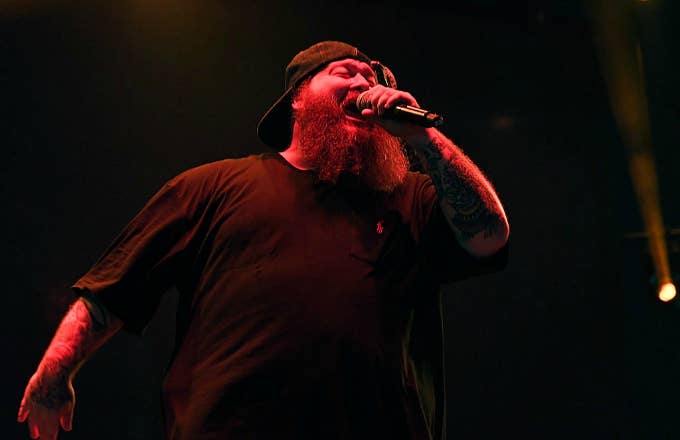 Getty
Image via Getty/Frazer Harrison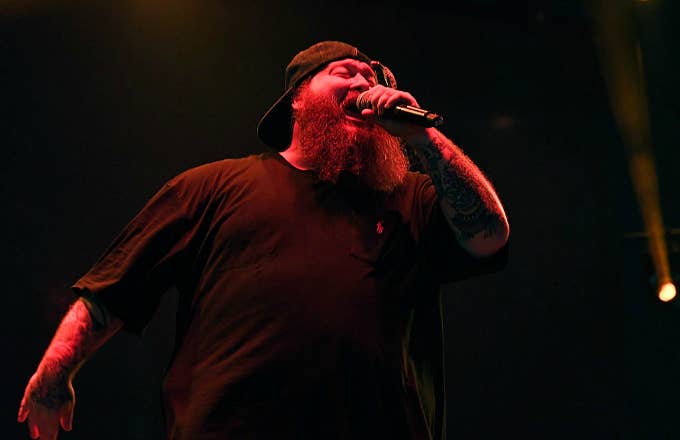 Action Bronson is a man with an eclectic set of skills and taste, and he's quite busy with his side hustle as a television host these days. With a new matchmaking show in the works with Snapchat, Bronson's schedule is about to be filled to the brim with work outside of music.
That doesn't mean he's any less antsy to get his latest project out for his fans. He took to Twitter to express his displeasure at Blue Chips 7000 currently sitting in limbo:
PUT MY MOTHERFUCKING ALBUM OUT.
This isn't the first time Bronson has expressed animosity about how his project is being handled. When he was on stage at the Rolling Loud Festival in early May, he went on a mini-rant in front of the crowd, claiming he had a lot of things going that were about to take a back seat to Blue Chips 7000. "I don't give a fuck if I have to leak it myself," he said at the time.
Bronson could just be playing up this angle to boost promo, making it seem like his label (or someone/something else) is some sort of dark figure holding him back. But Atlantic Records—which owns the imprint Bronson is a part of—does have a checkered history with how they handle their artists. Lupe Fiasco was a vocal critic of Atlantic's business dealings for years, and he eventually called out executives at Atlantic by name late in 2016.
Whatever the case may be, we could all use a little more Action Bronson in our lives. Blue Chips 7000 is expected to release by late June, and we'll have to wait and see if Bronson decides to take matters into his own hands if he doesn't feel he's getting the support he needs.