Back in February, the internet went kind of ham after video of Travis Scott's epic fall during a surprise performance at a London stop on Drake's Boy Meets World tour hit the wire. For those who don't remember, there was a huge hole in the middle of Drake's stage that a globe would sit in, but Scott couldn't see it, and took what appeared to be a major spill that resulted in the prop breaking and Drake saying he would issue refunds for the concert.
With an appearance in GQ Style UK's cover story (featured in the Spring/Summer issue of GQ Style, which goes on sale this Thursday), Scott opened up about the fall, although if you let him tell it, he never actually fell. "I didn't fall, dude, I flew. I was floating. I don't fall. Shit, nothing happened. Floating is amazing. It's like getting in a plane. I just flew, man. I'm a magician, like David Blaine. I could never fall. Drake is an amazing person. Also, a magician. He's a big brother, super-talent, he's cool."
But Travis doesn't only discuss last month's fall float. He also talks about his upcoming album, AstroWorld. "It might be the best music that I made," Scott says. "I have two records on the album that are like, man, they are the best. They tore down AstroWorld to build more apartment space. That's what it's going to sound like, like taking an amusement park away from kids. We want it back. We want the building back. That's why I'm doing it. It took the fun out of the city."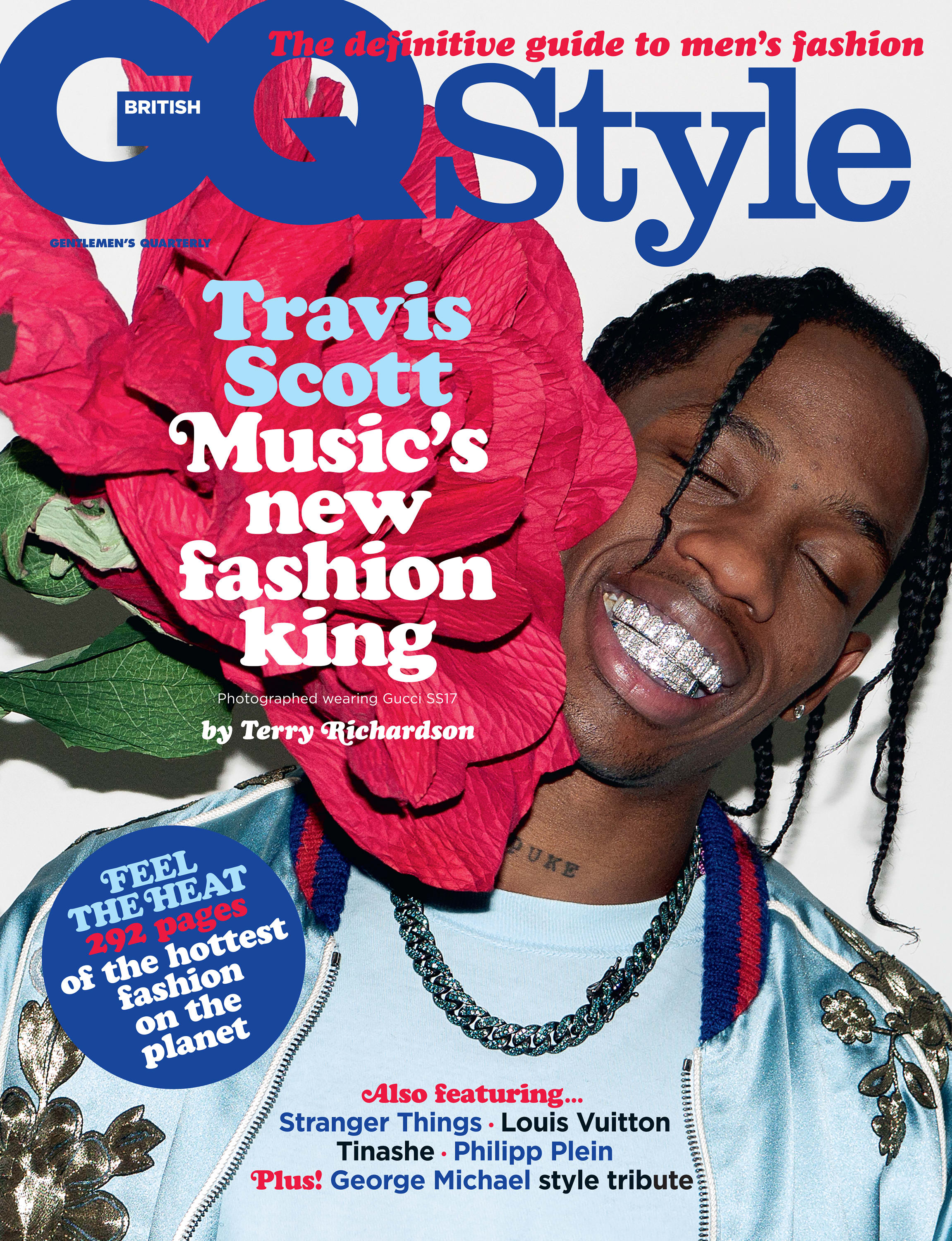 Speaking of cities, Travis is in love with Houston. "I feel like Houston is one of the leading things in music culture," he says. "Everyone loves the Houston culture." He takes it a step further, though, putting on for the Queen. "It needs to have its own monument, its own moment for artists like me, artists like Beyoncé who set it off. Beyoncé is like the highest level. We all reach for that level." 
As of now, there's no word on when AstroWorld will be in stores, but hopefully we find out more as Scott's Birds Eye View tour develops. We did find out that he's the David Blaine of rap, which is kind of fire. Check out some more from the GQ Style spread, available this Thursday, below.