The internet cannot stop talking about Kendrick Lamar this week. With the release of new new songs, last week's banger "The Heart Part 4" and last night's surprise video for "Humble," the rapper has been on fire. Within 90 minutes of its release, the surreal Vatican-tinged music video had already amassed 500,000 views on YouTube and is currently coasting just below six million.
Adding more gasoline to the fire, Schoolboy Q dropped a bomb on Snapchat ​last night, hinting that his fellow TDE member's next full-length might already be finished. Posting a picture of an iTunes screen with "Humble" cued up, Q captioned the image, "When you got the whole album and can finally put your jam on Snapchat."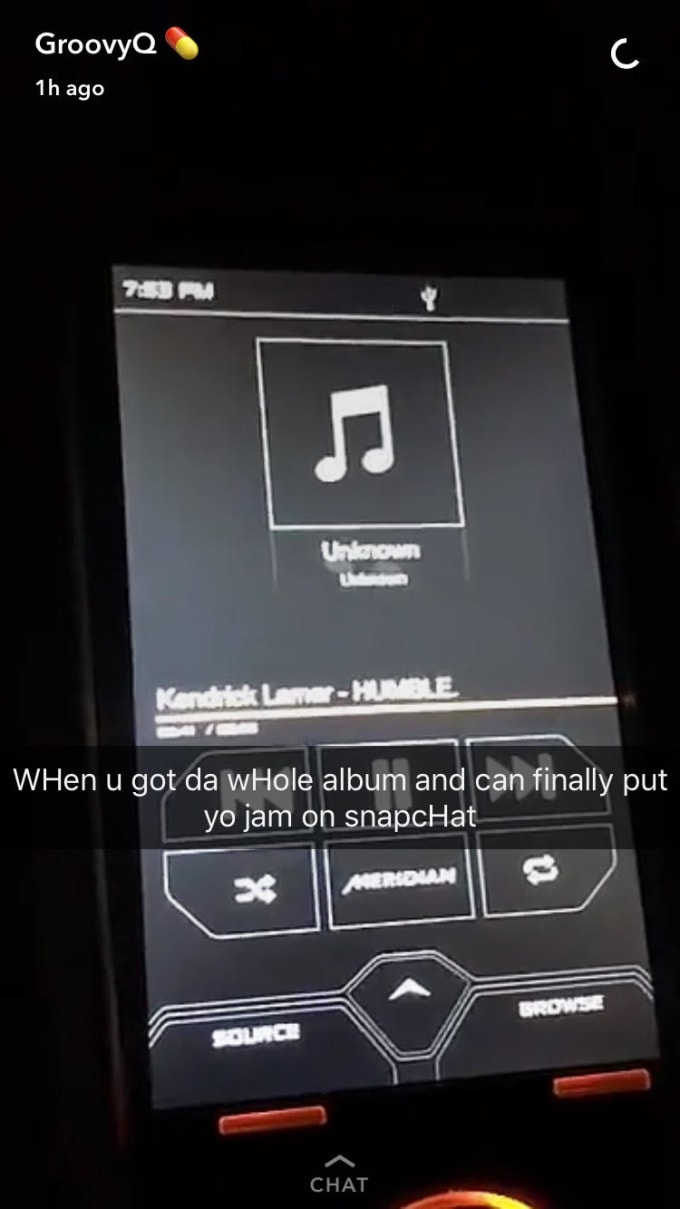 While his post doesn't confirm or deny Kendrick's sly April 7 release date shout-out from "The Heart Part 4," it's safe to assume that not only is the album finished, but copies of it have already begun circulating around the TDE studio.
As exciting and rap head-catnip as these announcements are, Lamar is no stranger to unique album rollouts, particularly with the surprise announcement of his last project, Untitled Unmastered.