On Thursday, Reebok released the ZOKU Runner—a new silhouette that mixes elements from the Aztec in the '70s, the Classic Leather in the '80s, and the Dual Pump Runner in the '90s. The ZOKU Runner also incorporates the crosscheck, a knit upper, and DMX foam that makes the shoe extremely lightweight and comfortable.
To celebrate, Reebok held a 3-day trip to London for select media, including Complex, and a very special guest—Future, who is the "face" of the campaign and a Reebok creative partner. While there, Complex was able to speak with Future about the ZOKU and, of course, the Atlanta rapper's musical endeavors.
Future kicked things off on our second day with a Q&A with DJ Semtex, where the two talked about the rapper's partnership with Reebok. "It's a classic brand," Future said during the Q&A. "I want to be part of a classic brand."
Later that night, Future performed at Village Underground—a small, popular club in London. He ran through hits like "Karate Chop," "I'm the Plug," and "I Serve the Base." Seeing Future perform live in a small venue was an out-of-body experience. I thought I was going to die.
On the final day, I hopped on a private jet with the rapper for an interview. Here, he explains what he likes about the new Reebok ZOKU runner, what he and Nicki Minaj shot in Miami, and denies the rumors that he has a third follow-up to FUTURE and HNDRXX on the way. We also spoke about those hilarious "Mask Off" memes and LeBron James rapping to "I'm So Groovy."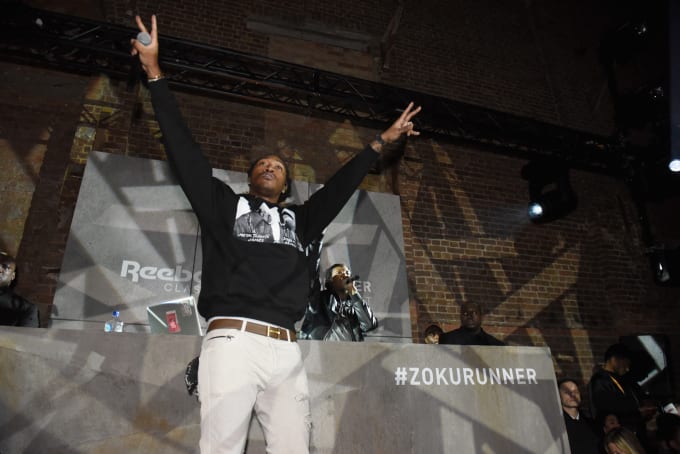 What do you like about Reebok's new ZOKU Runner?
It's super comfortable, lightweight, easy to move around in.
Do you think rappers can be the new athletes when it comes to sneaker deals?
Artists can most definitely control the culture of fashion. Kids and different fans look up to us for dressing pointers. It's good to have these brands come to us and ask us to be the face.
Are you a fan of other rapper sneaker deals? What did you think about Jay Z's S. Carters?
I'm always a fan of good business moves. I'm more into great business moves than the shoe.
How do you feel about the response to FUTURE and HNDRXX? It's the only thing I've been listening to.
Ayyyyy. You're not listening to other shit? [Laughs.] It's good. I've gotten a great response. It's a great time... being able to do something different and stepping outside the zone people normally see me in. I think that's what's most special about it.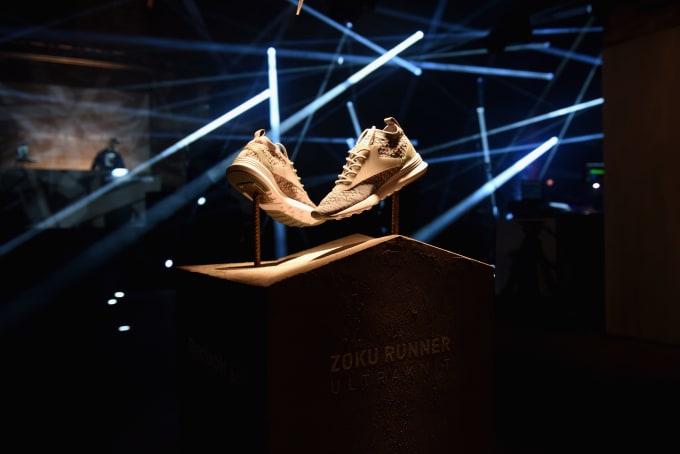 Why did you decide to release two albums?
It was just about how to get the fans to receive the music.
There's talk you're dropping a third album. Is there a third album coming?
There is no third album.
Have you seen the video of LeBron James dancing to "I'm So Groovy"?
Nah.
I wish I could show you right now, but there's no wi-fi on this plane. Basically, he posted a video on Snapchat of him holding a glass of wine in his hand and doing the "Mhm" on "I'm So Groovy." It's all over the internet. 
It's on Snapchat? It's probably erased by now, right? I'll make sure to look at it. It's LeBron holding wine?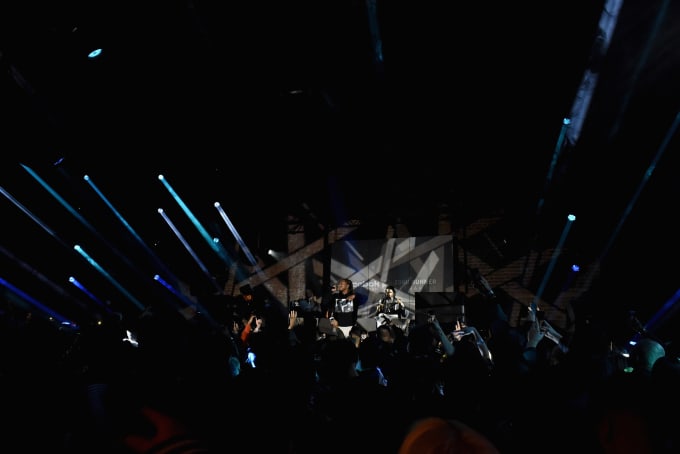 Yeah, and people have been making memes for the flute part of "Mask Off." 
[Laughs.] That's amazing.
You and Nicki Minaj have been posting photos from what looked like a video shoot in Miami. What's up with that?
Just expect greatness.
Reebok's new ZOKU Runner is available in stores and online now for $115.