The Canada Loves Dilla Tour, celebrating the life of the late, great J. Dilla, kicks off today in Vancouver before hitting five other Canadian cities throughout the month of March. The shows will feature a lineup of Detroit artists and performers who have been influenced by the producer's impactful music—including some of his family and friends—as well as local talent representing their hometown hip hop communities. Even 11 years after his untimely passing at age 32, Dilla's work continues to resonate across the world. 
"It's important because it shows how timeless his music is, and how much of an impact he left on the world of music," Illa J tells Complex via email. "He's even influenced how some musicians play, which to me takes it to another level. Overall I'm just proud of my brother,  and I'll rep his name forever."
Illa J is Dilla's younger brother, and one of the performers on the Canada Loves Dilla Tour. He is a rapper, singer, producer and songwriter and also formerly a member of hip hop group Slum Village, of which his brother was an early member.​ While Dilla's reputation and legacy is a hefty one to uphold, Illa J doesn't feel burdened by it: "My brothers legacy is taking care of itself, and that's because of the hard work he put in over the years. I saw a T-shirt recently that said 'Dilla put in the work.' He definitely had that work ethic and that's why he's still relevant today."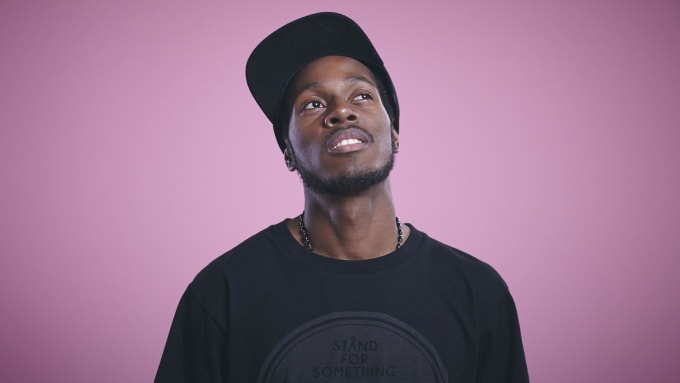 Illa J has also been able to carve out his own path as an artist, despite being so closely tied to one of hip hop's legends: "It definitely feels good to finally be out here making the moves I wanna make on my own." And while he'll obviously always put on for his brother, he's glad to show the world that he doesn't need his brothers production skills to be able to put out a solid record: "The last solo album I dropped produced by the Potatohead people destroyed that box in my eyes," says J, "and with the addition of the new project I'm releasing produced by Calvin Valentine, I feel like that's the end of that discussion. And that was my goal, to take control of my own destiny, because in the end it will be that much more satisfying and fulfilling knowing that the music, the videos, the —everything involved in marketing every project I put out—represents me 100% from start to finish."
On tour Illa J will be joined by DJ Rhettmatic of The World Famous Beat Junkies (Los Angeles); Dankery Harv of the hip hop group Frank n Dank (Detroit); and DJ Spinna and DJ Soko (both from New York). A portion of the profits from the shows will be donated to the J Dilla Foundation, a non-profit that supports enhancing and developing urban music programs in inner-cities academia.
Canada Loves Dilla Tour Dates
March 9: Vancouver, Alexander Gastown, 91 Powell St, Vancouver, BC V6A 1B4 
March 10: Calgary, Hi-Fi Club, 219 10 Ave SW, Calgary, AB T2R 0A4 
March 23: Ottawa, Kinki Lounge & Kitchen, 41 York St, Ottawa, ON K1N 5S7 
March 24: Montreal, Venue TBC
March 25: Toronto, Adelaide Hall, 250 Adelaide St W, Toronto, ON M5H 1X6
March 26: Hamilton, Absinthe Club, 38 King William Street, Hamilton, ON L8R 1A1