Drake Talks Kanye, Jay Z, Meek Mill, and Teases 'More Life' in Extensive Interview With DJ Semtex
Drake talks 'Views,' "One Dance," his beef with Meek Mill, and more with DJ Semtex.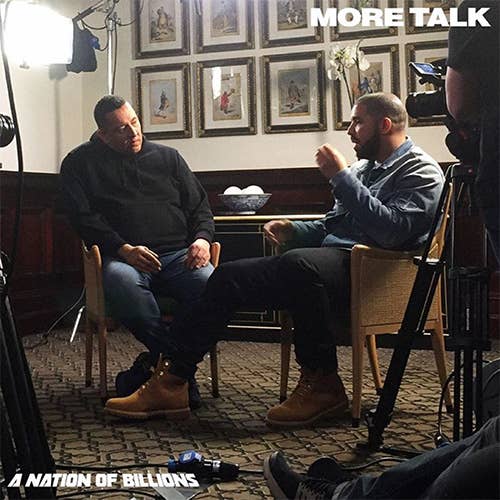 Instagram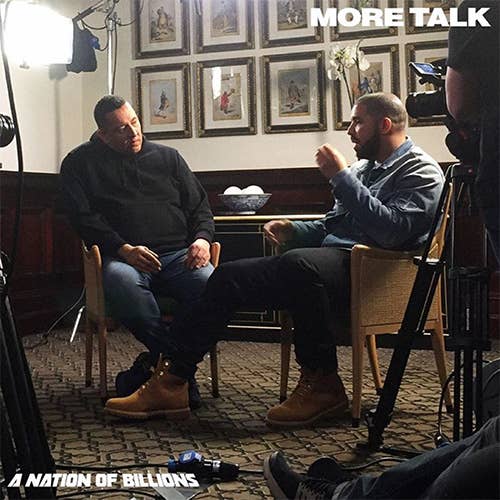 Drake sat down for a rare interview with DJ Semtex on the latest episode of OVO Sound Radio. The 6 God held nothing back while talking to the BBC host, discussing everything from his murky relationships with Kanye West and Jay Z, to his longstanding beef with Meek Mill.
On what happened with Kanye and Jay's contributions to Views standout "Pop Style," Drake admitted there was some miscommunication between the three rappers. "Yeah, I was dealing directly with 'Ye and that's the version that he sent me and that was what we talked about and he was like, 'Man you know this is like 'Pop Style' featuring The Throne, this is huge,' and I was excited obviously. Anybody would be excited to see them link back up. And then I didn't know what I was gonna hear," he said. "So when I heard Jay had two bars, I was like alright it is what it is, it's cool I like that, it's a little intro and Kanye goes off." 
Drake also admitted that he was puzzled by Kanye's onstage rant during one of his Saint Pablo Tour stops that included a reference to the Toronto rapper. "I went from working on a project with [Kanye] to him shitting on me and Khaled for being on the radio too much."
Drake eventually addressed his legendary beef with Meek Mill, saying he doesn't have "that level of respect for him because of his actions." On how the beef got started, Drake said Meek's decision to engage was "terrible" and "impulsive," and that his mind was going "a thousand miles a minute."
"I didn't know who was going to be on a diss track or what he had ready," he said. "I thought this was three months in the making. When I dropped 'Charged Up,' just to kinda see what the preparation level was, I realized—oh wow you're not ready." 
Drake went on: "I respect revenge when it's warranted. It's not something that I'm proud of because it took just as much of an emotional toll on me—maybe not as much as it did on him—but you always gotta hear about it... and just seeing people get so riled up on negativity, it doesn't feel great... It was just embarrassing to witness, you know? If he had revealed some huge thing, you know, you woulda heard a lot more people, peers of mine chime in."
He also brushed off speculation that the beef affected his relationship with Nicki Minaj. "I cannot disrespect Nicki Minaj or use Nicki Minaj in any way." When Dj Semtex asked Drake about Quentin Miller—who Meek Mil said had been ghostwriting for Drake—Drizzy admitted he was introduced to Miller through Boi-1da, and that they ended up collaborating on five songs together.
The conversation also focused on Drake's juggernaut album Views, which he said was very close to being totally bereft of any straight up rap songs. "There was a time where I actually thought about taking the rap off of Views and just making it an album full of music that made me happy with melody," he explained. "But obviously I know why I'm here, I know who my core fan base is, and so towards the end of the album, I tried to execute it as best as I could, on the rap end."
As for when we can expect to hear Drake's hotly anticipated project More Life, Oliver El-Khatib teased it may drop on the next episode of OVO Sound Radio, which would be two weeks from now on March 4. Of course, the schedule could also move around, so we'll have to sit tight for the official word.
You can listen to the full interview below.