Premiere: Vashtie Pays Homage to Aaliyah, Sade, and More With #ONE16GOAT Mix
Vashtie celebrates the birthdays of Aaliyah, Sade, FKA Twigs, and Kate Moss with her new mix #ONE16GOAT.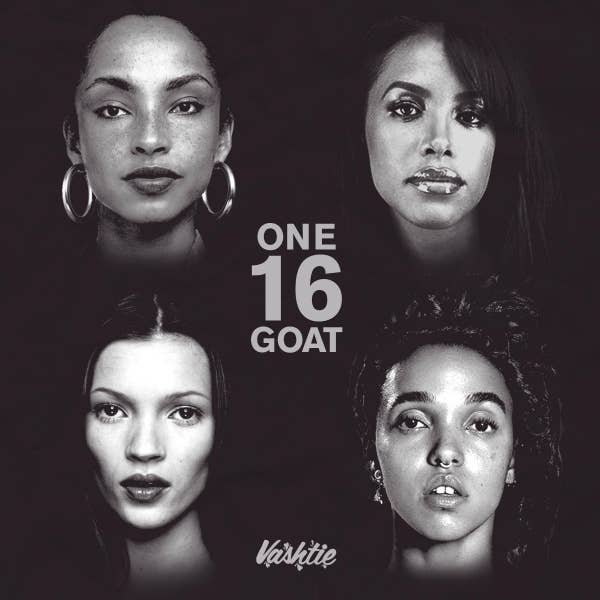 Publicist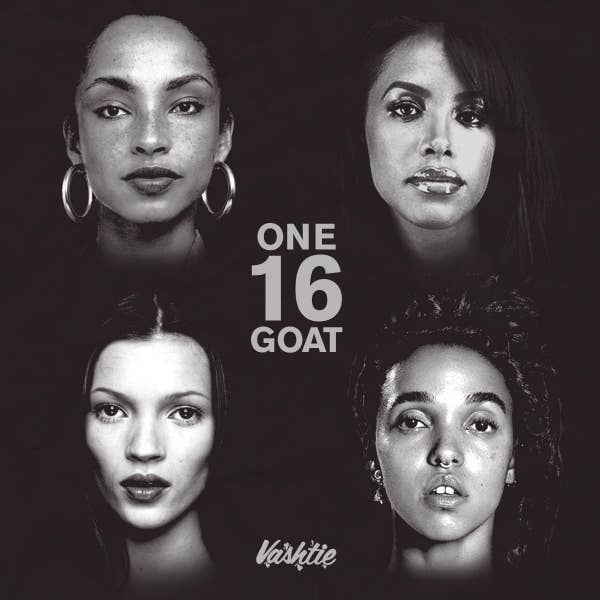 Vashtie wears many hats—director, designer, DJ—and today she's highlighting her skills behind the behind the ones and twos with her new mix #ONE16GOAT. It celebrates Aaliyah, Sade, FKA Twigs, and Kate Moss, who all share a Jan. 16 birthday, and the artist affectionately known as "downtown's sweetheart" says she felt compelled to pay homage to these women who have affected her life in a positive light.
"These women have inspired and influenced generations, cultures, sub-cultures, fashion, style, etc. Personally, I find them all to be personal muses," Vashtie said. "Not only are they gorgeous creatures, but beyond that—they are wildly creative, unique, and one-of-a-kind. When I learned that they all share the same birthday, I was amazed and knew I had to encapsulate this holiday! It's a short, but sweet mix made by your favorite Taurus... me!"
Stream Vashtie's new mix below and check out more of her mixes on SoundCloud. You can also keep up with her latest moves on Twitter and Instagram.
Tracklist:
Introduction | "Happy Birthday" performed by Mr. Rogers
"At Your Best" - Aaliyah
"The Moon and the Stars" - Sade
"We Need a Resolution" - Aaliyah
"Cherish the Day" - Sade
"Hot Like Fire" - Aaliyah
"By Your Side" (Neptunes Remix) - Sade
"Age Ain't Nothing But a Number" - Aaliyah
"No Ordinary Love" - Sade
"If Your Girl Only Knew" - Aaliyah
"Sweetest Taboo" - Sade
"Back & Forth" - Aaliyah
"Rock the Boat" - Aaliyah
"Like Paradise" - Sade
"Hang on to Your Love" - Sade
"Couldn't Love You More" - Sade Remix by Matrixxman & Vin Sol
MTV Diary: Aaliyah Interview
"2 Weeks 4 Page Letter" - Aaliyah x FKA Twigs remix by Raheem D.
"Smooth Operator" - Sade