If you want to get into the music industry and make a living out of it, chances are you're going to want to hear what Benji B has to say on it. The London-based DJ's widespread musical acumen is as valuable for introducing first-time listeners to the likes of Kassem Mosse on his eclectic Wednesday night slot on BBC Radio 1, as it has been for shaping Virgil Abloh's music taste or helping craft Kanye West albums. Benji's Deviation club night and radio shows, despite both their breadth and niche of influence, have always been about inclusiveness and is now revered on a global scale.
From producing Gilles Peterson's show on Kiss FM as a fresh-faced 16-year-old, to booking and DJing alongside the cream of the crop of electronic music from around the world, Benji's impact on music continues to ascend. He's also into films in a big way, which is why it was befitting for him to lay down a stellar set alongside grime emcee Novelist at the recent Star Wars: Rogue One x UNIQLO collaboration launch. As we move into Deviation's 10th anniversary, we caught up with Benji B, who shared advice for those trying to make it in music, his focus on utilitarianism in both music and style, and plans to create his very own label in 2017.
---
Benji, first of all, you're here alongside Novelist who's had a few breakthrough years as a grime artist. Do you think grime can sustain the momentum it's built up in 2016?
I do. When I get asked about grime, I usually reply with "I'm a fan of the scene but I'm not a representative of the scene", as opposed to people who have dedicated their whole lives to it. They're the best spokespeople for it. I'm a just a DJ that has played grime from the very beginning; in my sets, I'll play a few grime tracks from the month that I'm into and always believed in the music, but I'm not the best spokesperson for the genre.
The youngest people in the genre, like Nov, they're really inspiring. Nov has an amazing knowledge of the roots of the culture and is going to take it forward. What's beautiful about grime is that there's two generations that have emerged. There's the godfathers, like Wiley, Kano, Newham Generals, Skepta and Jme, and then there's Novelist and his contemporaries who are 18/19 and they're making amazing music both vocally and instrumentally.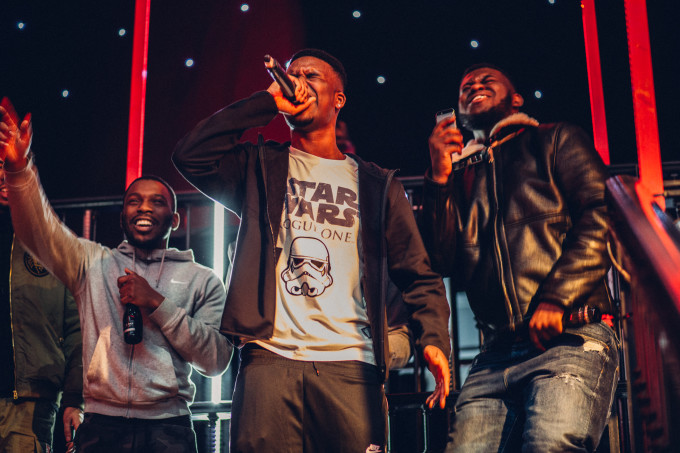 You're also here with UNIQLO. Is the utilitarianism of UNIQLO something that might appeal to you over a potential clothing collaboration with them?
I wouldn't rule it out. My taste in stuff is quite classic, and Uniqlo are all about classic staples. One thing that we do, in particular, is make sure it's not about trying to create a scene that is super niche and only heard by super-niche people; it's about something that's super niche that is listened to by as many people as possible. There's definitely a parallel there with what Uniqlo do—​good quality stuff available to as many people as possible. There's no reason why you shouldn't be able to make very well made things available to the highest number of people possible.
UNIQLO have collaborated with Star Wars for this event. I've heard you're a big Star Wars fan, and seeing that you've just scored Planet Earth…
Scoring Star Wars? I'd shit myself! [Laughs]
But is scoring films something that you'd want to go into?
I've always wanted to do that and work in film. To work in film is its own thing, and to do that, you have to be in Hollywood. But I think with the way that the world is changing, hopefully I might be able to do that remotely, as it's something I've always been passionate about. I'm actually potentially working on something at the moment that's on a Hollywood level, but it's not confirmed yet. I've met some inspiring directors who've asked me to do some work, but you never know if it will become and actuality. But scoring for films is something I'd like to do more of.
What are your most iconic movie soundtracks?
Blade Runner by Vangelis. But then I'm a bit of a Vangelis stan, so any of the films he's worked on are amazing. Taxi Driver by Bernard Herman—he's ​such a G for that! Massive soundtrack. Ennio Morricone. Thomas Newman on a good day, perhaps... John Brion is great too.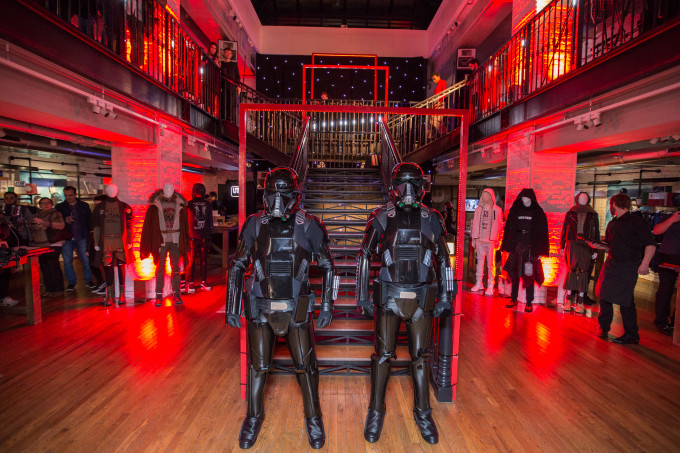 What advice would you give to up-and-coming DJs or those trying to start up their own event?
The best advice I can give is to do you. The best things come from creating things you don't see. If there isn't a night that you would like to be going to, then create it. If there's not a night playing the exact type of music you want to hear, create it.
But I also think that an understanding of club culture has to come from the dancefloor. If you haven't spent a sufficient amount of time on the dancefloor, then how can you start a club night? You have to have dedicated a lot of your life to that culture; whether it be socially or musically or as a passion, you have to build on the experience of all the very best things you've experienced in a club and take that and make it your own.
Is that what you try to put into Deviation?
In a way, it's just like sampling. Deviation is an expression of my musical taste, which is unique to me. But at the same time, the elements that make a club or a night great are not unique to me. They're all of the best bits that I grew up with: sampling the lighting from here, the best soundsystem from there—so it's just bringing together a combination of all the best bits that I loved growing up and going out to. It's your responsibility to try and create the best options of quality and excellence in nightlife, and that's what people respond to with Deviation.
I like it when people come out of Deviation going "the soundsystem was amazing" or "the lighting was incredible" or "I didn't know I was into hip-hop but I heard a house DJ from New York play it and he blew my mind." Those parts of discovery are still something that are very important to me about club culture; hearing something you haven't heard before.
I'm seeing a real prevalence of people who want to go to clubs listening to songs that they were already listening to in the car on the way there. Now, if that's the way club culture has evolved, that's okay, but there's still room to create musical experiences that are still about discovering music you haven't heard yet. If you look at all the best dubplate nights, like FWD or Metalheadz or Body & Soul in NYC, you'd often go to those nights to hear tunes specially cut for that night. And that's one of the most exciting bits of nightlife.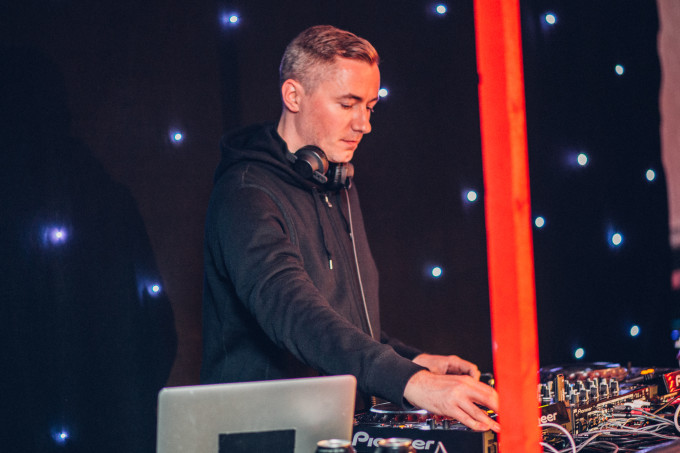 Who are you tipping for big things in 2017?
 
It's difficult getting asked this question without my records in front of me [laughs]. But one person that I hope has a special year is Sampha. I'm also definitely expecting Novelist to make 2017 his own.
Do you think there's a need for labels in this digital age?
Yes I do. Not necessarily what kind of labels, but the art of curation is still something that labels do pretty well, and every great artist can benefit from a sounding board. And often, if that doesn't come from a close community of who's around them, then that can come through a label instead. Maybe not labels in the way we've known them before, but certainly vehicles that get people's message across to the widest possible audience is still very important.
Obviously, the way all of that is operating nowadays, how do you think the World Wide Web is going to impact on music in the future?
Well, it's already democratized music. With things like Tunecore, artists are able to release music straight away with no hold up—​which is an amazing power. The more that choice expands, the more that people need filters. It's like going to the cinema: when I go, I don't want to see every film that's been made this year. Curation is an important art form. It's even more important when there's more choice. My job is to trawl through a lot of music that isn't so good to find the gems.
What are your plans for Deviation and everything else in 2017?
Next year is our 10-year anniversary, so we're doing 10 parties in London and 10 parties around the world. We're also releasing a Deviation compilation, and a book. And, keep it quiet, but I'm doing a label too! Watch this space.