As one of the UK's premier hip-hop DJs and tastemakers, with a background stretching as far back as the early '90s, DJ Semtex could be afforded enough room to quietly step back if he would so choose to. On the contrary. We've seen a full-scale revamp of his operations in recent years as the veteran DJ—still very much enamoured with the early era of hip-hop—also holds a candle for the current era that burns just as bright. Growing older and watching the new generation climb is one thing, rolling your sleeves and actively helping to pull them up is another, and through his series of Arrival live events, Semtex has been the first port of call, linking our British Isles with superstars of today and tomorrow.
This in combination with the launch of music and culture platform Nation Of Billions, a podcast, and, of course, spinning records on the BBC 1Xtra airwaves every week, there'd be a whole lot of conversation I could delve into with the Manchester-born DJ, but none would be the primary reason we were to meet one sunny afternoon in a London office. The office housed the publishers of Semtex's new labour of love: Hip-Hop Raised Me, a 450-page, coffee table-ready book that details the history of the genre and culture, charting milestones and influential figures, bound together by stunning photography and artwork. Over the years, I've often found that those in close proximity to the music but not on centre stage to be the most captivating interview subjects and, thankfully, it was no different here.
Throughout our time together, his story and background was underpinned by early outsider status and tragedy, both of which he would overcome, led by a found identity within hip-hop. Embodying the very spirit and nature of the culture, one of struggle in the face of adversity, hip-hop raised Semtex—like it had done for many before and still continues to do so today. With the book's foreword penned by Chuck D, aka the legendary frontman of Public Enemy—a man blessed with an otherworldly grasp of language—he termed Semtex "a generator across generations", which many in the game will most likely agree with. 
I got into hip-hop because of Public Enemy... The words of Chuck D opened my mind.
"I wanted to do more than just the radio on Fridays," says Semtex. It was this frustration—converted into ambition—that more or less brought about the turning point in his career. "I just wanted to do things properly. I was doing a blog, but I didn't really know what I was doing; just posting things I thought was cool, but I needed to refine it and do something bigger. The blogging thing was cool in like 2006-2008, and then everyone was doing it! I didn't like that so I took a step back." Having recently recorded an edition of his Hip-Hop Raised Me podcast with stateside rapper Immortal Technique, Semtex listed it as one he "could have never done on radio." Still energised from it all, he goes on: "I don't know how he gets so much knowledge; it's like he's been studying for years! If there were people like him in schools, the world would be a better place: a lot less racism, less ignorance leading to fewer wars—a lot less of everything, really. I got into hip-hop because of Public Enemy... The words of Chuck D opened my mind." 
With our conversation now on the two politically-conscious rhymers, inevitably we stretched onto the political climate in Great Britain today, with Brexit at the crux of it. "All I know is we've got no leaders because when they got the result they wanted, they didn't know what to do," he says. "The guys for Remain and Leave resigned, so we were leaderless, and that situation was really down to nobody telling people how it really was. At least with hip-hop there's some kind of balance. If you want UK rap, grime—it's all over the place. Even on the radio, Charlie Sloth, Westwood, Shortee Blitz, SK Vibemaker—​it's all being played."
Having a hand in helping break international acts in the UK is another facet of Semtex's responsibilities, and it's one that he takes great pride in. Though we'll agree to disagree on the merits of Lil Yachty, his appetite for seeing the new generation flourish is nonetheless remarkable. In between bouts of laughter he recounts, "The other day I said 'Chance The Rapper's one of the greatest of this generation' and people were like, 'You can't say that!' The meaning of great is more than good. He's one of the greatest of this generation; I can't say someone's more than good?" 
With an assured sense of 'been there, done that' on his crowning of the future greats, this has come from working with almost all of today's rap titans at their early phases, and many he saw coming from a mile away. "Drake, definitely. Kendrick [Lamar], I didn't even have to think about—he's just dope. It was so early and he was still growing; it was around the time of Overly Dedicated and then he dropped Section 80, so a year after hooking up with him, I'm thinking 'Wow!' For me, I think Section 80 is better than To Pimp A Butterfly and good kid m.A.A.d city. The rage, the audacity... 'Fuck Your Ethnicity'—that shit's just amazing."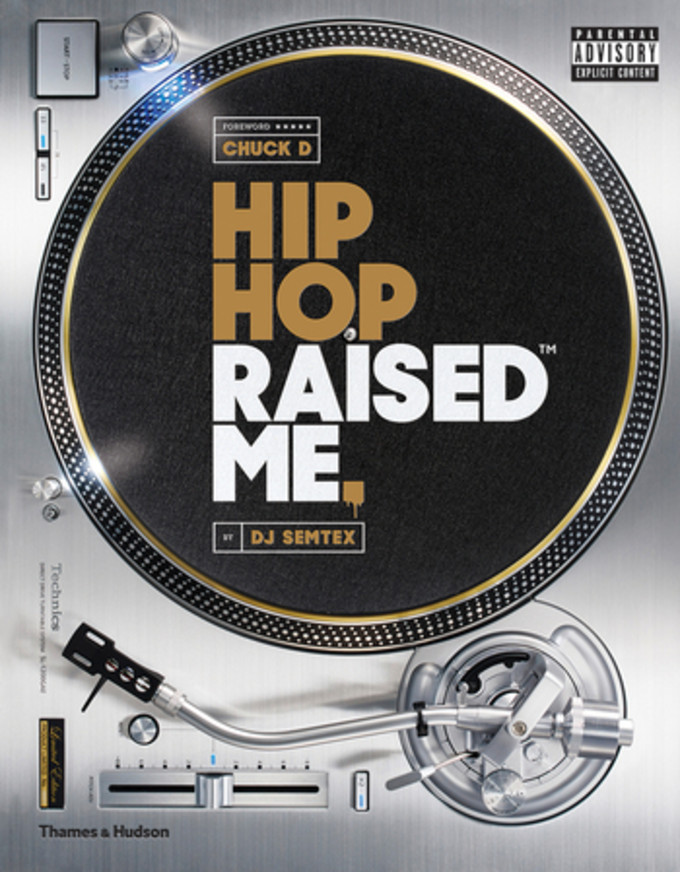 Another less-explored part of Semtex's background is his work within, and for, record labels; from helping to establish urban music at Def Jam UK at the turn of the century to his continued work in A&R today, "everything has changed," he says. "The music's become bigger, and the acts have gotten bigger. The Skeptas and Stormzys don't need deals, but not everyone is in that same position. If you're serious about having a career and you want to be successful, you need to figure out what you really wanna do. No one's really forcing anyone to do anything; it's a very different time to what it once was." The parameters of what works and what doesn't work changes every single day. I manage to bring up my early recollections of his street teams up and down the country for record labels, and he lets out another big laugh. "It was basically grassroots promotion," he recalls. "We had people outside of clubs giving out flyers, CDs, putting up posters. Back then, the kids were making dough from it, but now Facebook's shut it down with labels doing online advertising. I only got into record companies because I wanted free vinyl. It was so dumb back then."
With the obvious affiliation with Dizzee Rascal during his early stages, Semtex has also had a hand in bringing through a number of acts most wouldn't readily associate him with. "My most successful projects haven't even been hip-hop. I don't like drum and bass, but I signed Chase & Status and they've done very, very well. For me, I've never looked at the label thing as 'I did this and that'; there's a lot of people who don't know what I've done. DJing, though, that's my main thing." On the act that gave him the most sense of pride, a period of long thought brought about an answer "Maverick Sabre", the soulful crooner. "Mav was just a kid from Ireland with a message. He wasn't trying to compromise in any way, shape or form—he's just true to himself."
Having an earlier flick through Hip-Hop Raised Me on my way over, surprisingly it was the autobiographical intro that jumped out at me as Semtex retold the story of losing his arm to Lymphangioma, which is a rare condition, as a young child. "I've never spoken about it," says a now-sombre Semtex. "There's been loads of stupid shit I've read: some people think I was in a war, some think I got into a fight. Originally, I wanted to do a book about people that have been through shit and turned their lives around and then put my own thing into that. It felt like the right time to talk about it all."
Now visibly uncomfortable, Semtex revealed in over 600 interviews the answer if ever would be "next question!" I very nearly abandoned my line of questioning, but he took another deep breath and continued. "There's very few people around to tell you everything's gonna be alright or to trust your gut instincts. When you look on Google searches, there's about ten different searches, so I thought I'd just put it out there—this is me."