Bob Dylan Acknowledges Nobel Prize, Will Attend Ceremony "If It's at All Possible"
Bob Dylan has been notably silent about the honor for weeks, but finally acknowledged it and appears set to pick it up in person.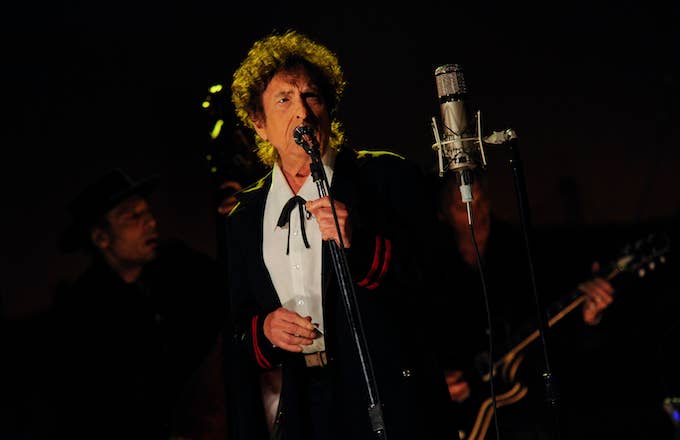 Getty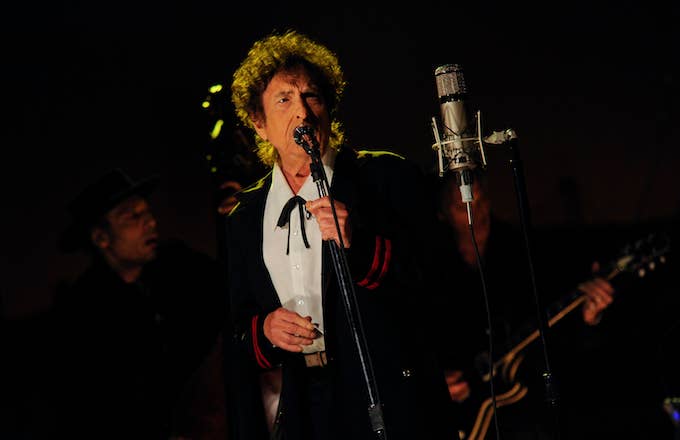 Two weeks ago, the Nobel Prize committee made headlines when they elected to award their annual prize for literature to Bob Dylan. It was the first time that a musician and songwriter had ever received the award, as well as the first time it'd been given to an American in 23 years. People were equally excited and flummoxed by the news. But for weeks, Dylan himself remained completely silent about the tremendous accolade—until now.
In a new interview with the Telegraph, when asked if he plans to show up for the ceremony to collect his trophy and the nearly $1,000,000 that comes along with it, Dylan said, "Absolutely," before adding the qualifier, "If it's at all possible."
Okay, so not exactly a definitive response, but it's a lot better than silence. Recently, one of the committee members, Paul Wastberg, spoke out about Dylan's reticence to go on the record about the prestigious honor. "One can say that it is impolite and arrogant," he said. "He is who he is."
This entire dance with the Nobel committee seems to be just another case of Dylan being Dylan. For over 50 years, the singer/songwriter has been hesitant to play along with big, prestigious institutions—you might even say it's actually part of his charm. At the end of the day, he revealed in that same interview with the Telegraph, the the honor is "hard to believe." He added, "Whoever dreams about something like that?"