Lil Yachty is going on his first official tour this fall. Appropriately titled The Boat Show, the whole thing will see Yachty stop in 19 cities across North America, kicking off the whole thing in August up in Vancouver. From there, Yachty will hit the road through September, stopping by the Fool's Gold Day Off party at the end of August. The whole thing caps off with the young rapper's highly anticipated performance at Jay Z's annual Made In America Festival in Philadelphia.
"I have a big announcement to make sailors," Yachty prefaced the news to fans on Twitter. "Now Announcing " The Boat Show " My First Offical Tour. This Will Be Crazy. Tickets Go On Sale 10A.M July 8th. 🚣🏿" It's hard not to be excited at the prospect of Yachty heading out on tour. The Atlanta rapper has been releasing a steady flow of music over the last couple of months including his pick-up anthem with Makonnen, "If You Down," their earlier joint effort with Skippa Da Flippa along with collaborations with 21 Savage, Sauce Walka, DJ Twin, Sean Kingston, Famous Dex, and Thumbz. Of course, he also dropped a pretty incredible tripped out boat themed visual for "1 NIGHT" and even linked up with Kylie Jenner and her friends in the studio, although he has since admitted in a highly entertaining Breakfast Club interview that everyone knew that song was terrible.
We even got some more Lil Yachty on the Fourth of July courtesy of Rich the Kid's new Rich Forever 2 mixtape that boats an impressive turn up from the rapper as one of the most memorable moments on the project. the a Check out the full list of dates below and look out for tickets to go on sale July 8.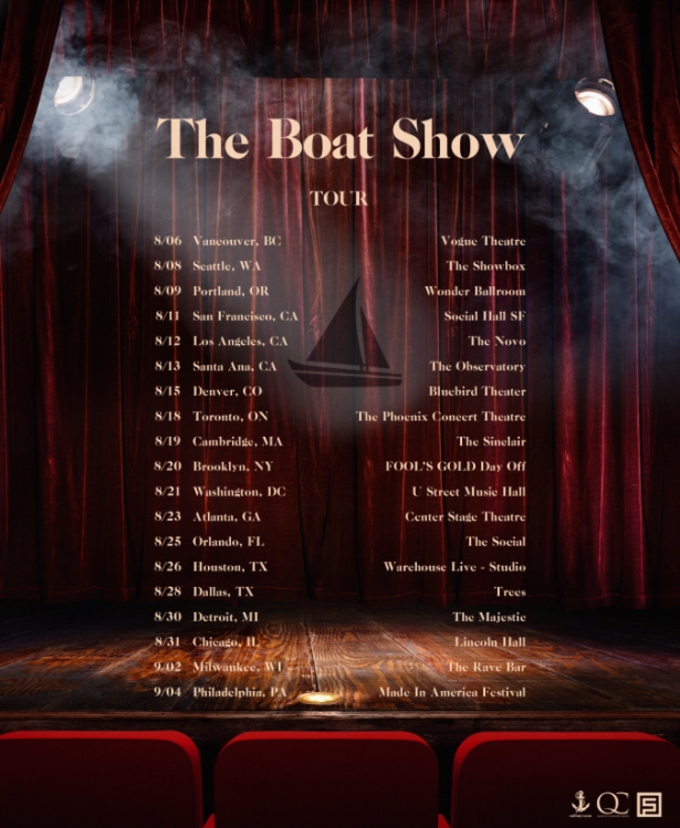 I have a big announcement to make sailors 🚣🏿✨✨✨🚣🏿

— lil boat (@lilyachty) July 5, 2016
July 5, 2016
Now Announcing " The Boat Show "
My First Offical Tour. This Will Be Crazy.
Tickets Go On Sale 10A.M July 8th. 🚣🏿 pic.twitter.com/7UYME0iFiy

— lil boat (@lilyachty) July 5, 2016