How To Dress Well, the singer/songwriter who was once associated with the emergence of PB&RB, has evolved into an artist that draws from a wide palette of inspirations from ambient and experimental to R&B and electronic. On Wednesday, Tom Krell shared on Twitter his announcement of a new album and single, as well as upcoming fall tour dates.
Care, which is set to release on Sept. 23, is Krell's fourth full-length album. Care seems to have a deeper meaning behind it, in which he describes:
cannot wait to put out my lp bc the object I call my lp is not the real album. An album is a heart that beats only in the chest of another.

— care (@HowToDressWell) July 27, 2016
It echoes the same thoughts he had back in 2012 when Complex interviewed him about the future of his music.
"I think I just have to continue to be true to myself—that's all one can do as an artist. Artists start a trend, and people expect you to follow it up, but you didn't start the trend, you were making your sounds. The trend is not me—the sounds I made are what I endorse and stand behind." he said. "By in large, the naming of the trend is like a commercial, journalistic gesture, that's meant to be able to tag the content. But the content is always shifting and always weirder than the genre suggests. I just have to not think about that stuff and keep following myself."

After the album drops, Krell will be going on 30-city tour across the U.S. and Canada, eventually heading to the UK/Europe in November. You can check out the dates below, and purchase tickets on his website.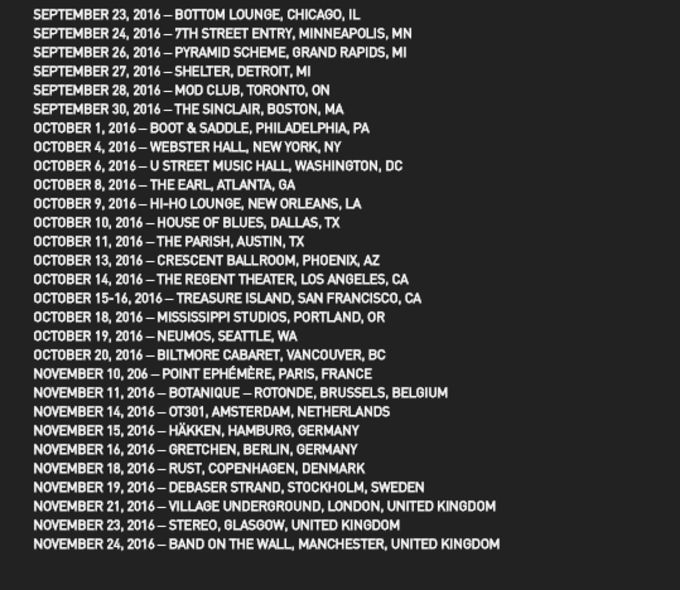 For a taste of his album, he premiered his new song and video for "Lost Youth / Lost You." The sultry tune has an uncensored video, but it carries an everlasting message about love and blurring gender lines. You can watch it above.