16-year-old Indonesian rapper Rich Chigga has been blowing up the internet with his strange, seemingly satirical video for "Dat $tick." In the video, he stunts in a buttoned-up pink polo and a Reebok fanny pack, wandering around a stately home with some odd-looking friends. It turns out that Chigga is an alias for a Twitter and Vine comedian named Brian Imanuel. 
A number of rappers sat down to watch the video and express their thoughts, including Ghostface Killah, Cam'ron, Desiigner, Tory Lanez, GoldLink, Flatbush Zombies, and more. Surprisingly, despite the strange and borderline mocking nature of the video, most of the rappers were pretty entertained by it. "Oh this is my nigga," exclaimed Jazz Cartier as the song began. "This is my fucking guy." Ghostface agreed, saying, "That's dope. I like that."
Unsurprisingly, most of them weren't feeling his outfit. "I don't know what the hell he was thinking. He's got a god damn fanny pack on right there. Hell no," said 21 Savage, seemingly confused by Chigga's strange wardrobe choices. "People will take it as a joke at first," predicted Madeintyo, but advised him to keep going with his style. "I see the comedic side of what he's doing," said Cam'ron, "but what he was spitting was dope though."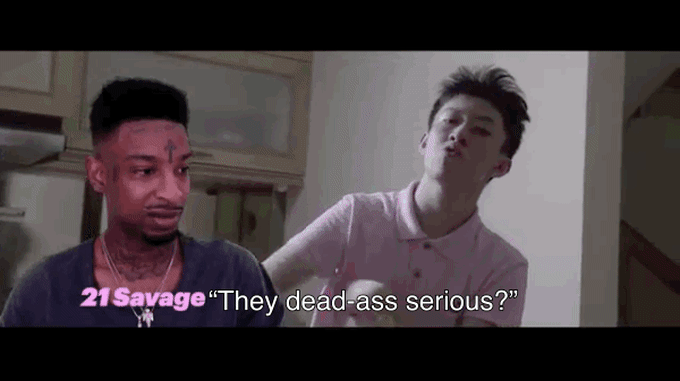 Thankfully, Desiigner decided to do his own impression of Chigga's dancing, which led to a very strange but very entertaining moment.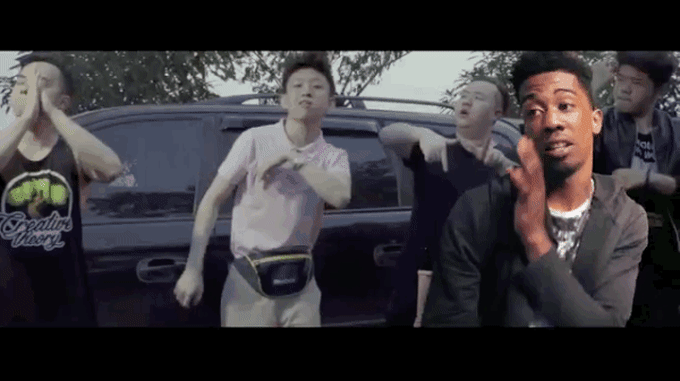 You can check out all the artists reactions in the video above, and watch the original "Dat $tick" video below.